Dynastar skis without bindings
Inspired by the unique landscape of the Chamonix Valley, Dynastar alpine skis are the perfect mix of agility, power and lightness. Whether you are landing, carving, changing position, trajectory or speed, they are always daring to go further to bring you unique and authentic sensations on the snow. And history has shown just how performant they were at the feet of world-class athletes… All Dynastar skis are built and designed in France, you have probably already seen a few of these models, like the Cham, the Mythic or the Powertrack... Discover also our selection of Dynastar ski setswith bindings ready to use.
Read more
Show less

CLEARANCE
Recommended price

£421.03
The Dynastar M-Pro 84 ski allows you to enjoy the entire resort with good dynamics underfoot and an excellent ride.    


CLEARANCE
Recommended price

£537.51
The Dynastar M-Pro 99 is a versatile freeride ski offering everything you can dream of to charge off-piste all while remaining nimble and efficient on-piste. A true 50/50 for experienced riders.

CLEARANCE
Recommended price

£492.71
The Dynastar M-Free 99 is a backcountry freestyle ski with an explosive temperament, capable of tracking in powder as well as on hard snow, while still retaining lots of manoeuvrability.   


CLEARANCE
Recommended price

£465.83
The Dynastar M-pro 90 W women's ski is ideal for varying the pleasures between performance on the slopes and playability in powder snow. An invigorating model that is not too physically demanding   


CLEARANCE
Recommended price

£537.51
The new M-Free 108 ski from Dynastar has been developed with Richard Permin, the famous frieskier, to deliver epic thrills on powder, mixed and hard snows.

CLEARANCE
Recommended price

£268.71
The versatile Dynastar M-Menace 90 Open ski is great fun to ride and is versatile and efficient on all terrain.


CLEARANCE
Recommended price

£537.51
The Dynastar M-Pro 99 W women's ski is perfect for all snow conditions and all terrains. A versatile 50/50 model just the way we like it!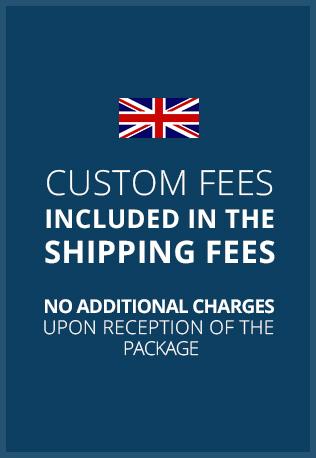 CLEARANCE
Recommended price

£627.11
The Dynastar M-Free 118 freeride ski will blow up the powder fields at the slightest opportunity thanks to its high-performance construction. A fun model for the fresh snow with a very pleasant behaviour. 




CLEARANCE
Recommended price

£421.03
This Dynastar women's ski Legend 84 W can perform anywhere, no matter the terrain or the type of snow. It is super comfortable to ride and delivers fun on fresh powder.

Recommended price

£465.83
Freeride Ski Dynastar Cham 97
If extreme skiing seems out reach to many skiers, Dynastar is helping a lot and makes this sport more and more popular thanks to the Cham series that carries the name of Chamonix, home of freeriders. Using all their experience and know-how, the engineers designed the Cham 97 and made it versatile, agile and precise. Its main and newest feature is the Levitation Profile being a revolution in ski designs. It has a 5 point sidecuts, a very long rocker through the tip, a traditional underfoot camber and a narrower tail called pin-tail. This is what makes a Cham, a Cham. This construction meets freeride needs and makes life a lot easier.
With its 97mm at the waist, the Cham 97 is primarily intended for skiing on fresh snow. But its construction powered by paulownia wood and titanal reinforcements offers lightweight, responsiveness and edge control and ensures great performance on harder snow. When it gets really deep, you can rely on the Levitation profile to keep you afloat, it is as impressive as it feels natural.
As a quick summary, the Cham 97 is by far the most versatile Cham in the line, however, considering its sidecuts and profile, the ski requires good skills to be managed. Advanced and powerful skiers who like to ride fast should get on well with the beast.
All Mountain Dynastar Powertrack 89
The Cham size with the Chromes construction: this is pretty much how the Powertrack series was made, a gorgeous hybrid ski designed for all-mountain skiers. The Powertrack 89 is the widest ski in the line and also the most powerful. It delivers the nice and natural flexibility of wood and combines it with the power of fiberglass and titanal reinforcements.
The ski also incorporates the 'Levitation Profile'. It initiates turns with an effortless ease and floats incredibly well on powder without requiring exceptionnal physical skills. A real pleasure.
In the end, the Powertrack 89 is a responsive and precise ski on the hardpack and delivers great performance on powder thanks to a rocker and 89mm under the foot. It's a very good ski if you are the kind of skier who rides everywhere, whatever the conditions.