Women's beanies and headbands
Ladies, you wish to buy a beanie or a headband for your cross-country ski sessions?
Nowadays, ski beanies and headbands are more than just an accessory, they are pieces of fashion. Therefore, manufacturers are being very creative to make the best looking headbands. Ride with the colours of your country on your head or go for something more discrete, come and check out what's available on Simon Fourcade Nørdic.
Show less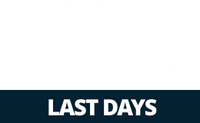 20% OFF
CODE: SALES
Valid on all products identified « SALES 20% OFF » offer can be cumulated with the current promotions!
Guide to buying a women's ski beanie or cross-country ski headband
Protecting your head is very important. In fact, about 25% of the heat loss occurs at this end. So to avoid the cold, remember to protect your head and ears during your cross-country skiing outings.
Are there different types of ski beanie?
In this section, you will find several types of beanie. There are some in lycra dedicated to sports outings. They are made of a fabric that quickly wicks away moisture. Thanks to this you will keep your head dry at the same time. Woolen beanie are also available. Much warmer than the lycra ones, they are more of a lifestyle accessory than a beanie for intensive physical activity. Woollen beanie are very comfortable and provide a pleasant warmth sensation. They are very popular with athletes after competitions. When the conditions are cool, coupling the beanie with a neckband is a very good option to avoid cold weather.
What about the ski headbands in all this?
In Nordic skiing, it is very rare to see skiers wearing a headband below -5°C. At this temperature the loss of heat is too great and cold snaps happen very quickly. Made with a lycra fabric, they have a very fast drying time and they effectively wick away perspiration created by effort and heat.