The Glisshop shop was established by Frédéric Morel and his wife Laurence in 1997 in Clermont-Ferrand. Three years later, the couple launched Glisshop.com an online store when, at the time, no one believed in the success of ski and snowboard sales on the Internet.
The following will prove them right...
Our DNA, our fundamental values
Passion
We are passionate about our work at Glisshop. Regardless of the practice: alpine or cross-country skiing, snowboarding or touring; winter sports, nature and the mountains motivate and inspire us.
Our driving force is our enthusiasm. We constitute a federated and vibrant community, all driven by a common passion. It is this passion that keeps us going.
We keep this passion alive by providing advice, tips and anecdotes. We have maintained this flame day after day for 25 years, trying to pass on the spark to each and every one of our clients.
Expertise
Each and every one of our sales staff and consultants are experts in their field and are eager to share their knowledge.
We aim to ensure that each and every customer receives a unique experience and tailor-made recommendations. We are dedicated to providing a smooth, user-friendly, simple experience, with an approach adapted to each practice.
There are a thousand and one ways to enjoy the mountains, we aim to recommend the right equipment for each client. We are committed to providing products that ensure comfort, sensations and pleasure, while also guaranteeing optimum safety.
Commitment
We have built up a close relationship with our customers over the decades. Our team of experts are committed to the satisfaction of our customers.
Alpine skiing, cross-country skiing, snowboarding, etc.: regardless of your practice, pleasure is the essential factor. It is by enjoying the mountains that we learn to respect and protect them for future generations.
The authenticity of the mountains is what attracts us. This is an attribute that unites us and motivates us. Therefore, we are so committed to protecting it. It is our heritage, our history!
Mountains, snow sports and outdoor activities
At Glisshop, this is a passion that has been cultivated from generation to generation... and as far back as we can remember!
It was born in the Middle Lands (among the most beautiful in the world).
A rugged and proud landscape of volcanoes and mountains, with hundreds of peaks rising above 1000 metres and cloud-top peaks.
Lovers of the great outdoors, this is where paradise begins....
The Massif Central is also the area where people live globally the highest between 500 and 2000 metres.
This is why in Auvergne, there is first and foremost a mountain dweller... A real one!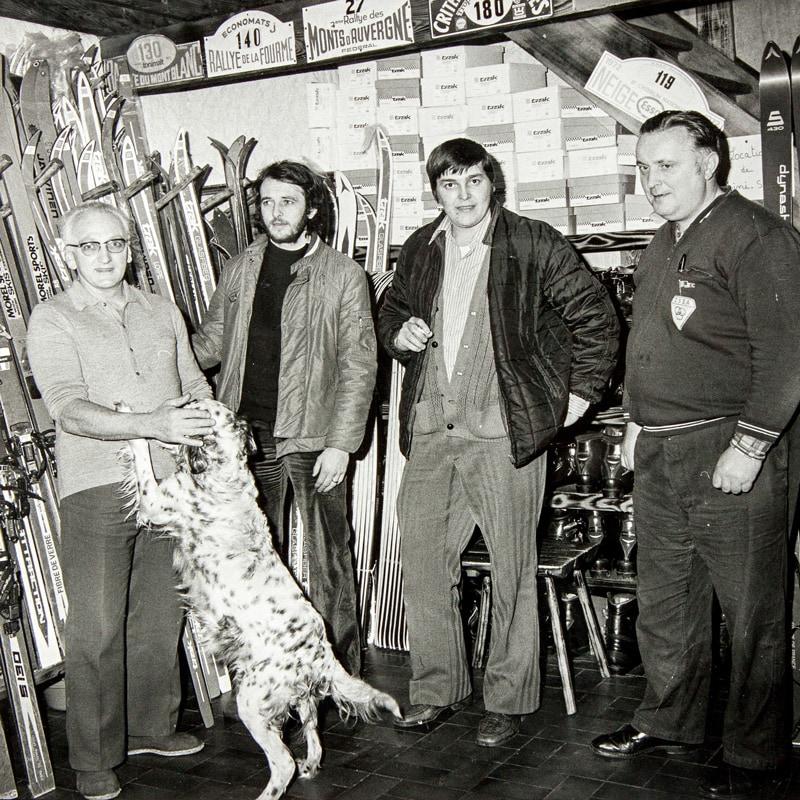 From father to son
In the Morel family, we ski before we can walk.
The mountains have always been a playground for the young and old alike.
Hiking, sealskins, snowsports: a passion that is practised with family and friends.
And as the passion is terribly contagious, we invite all snow sports enthusiasts and other lovers of the great outdoors to join us on our escapades.
It is a matter of transmission.
Proud of our mountains, our aim is to share them. It is by making people discover the beauty of our region that we make them love it. Moreover, Mr. Morel is convinced that the future of these mountains will depend on the development of tourism.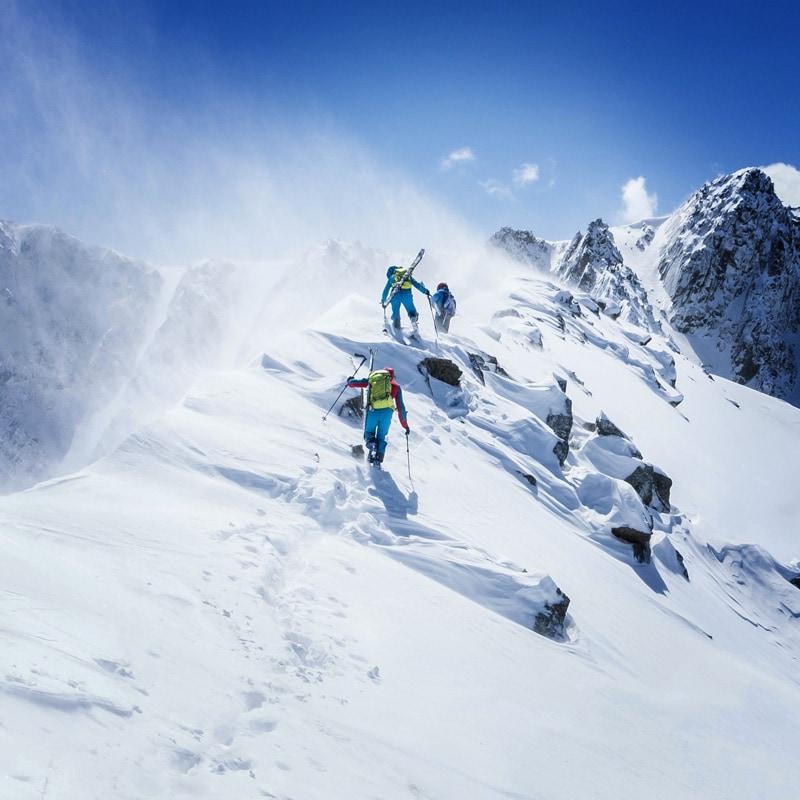 Snowsports is our passion
It is alive, in perpetual evolution and we have been cultivating it for 3 generations now.
We are proud to accompany the emergence of new practices and to anticipate tomorrow's aspirations.
We inaugurated our outlets with the first snow plan, launched the first e-commerce site dedicated to skiing, accompanied the birth of new snow sports, from monoskiing to snowboarding and parabolic skis, encouraged freestyle and freeride, developed cutting-edge expertise in digital, UX and seamless customer experience, developed customised products accessible to all.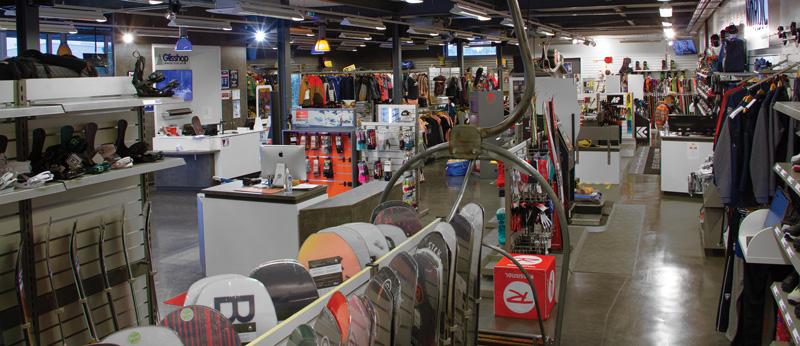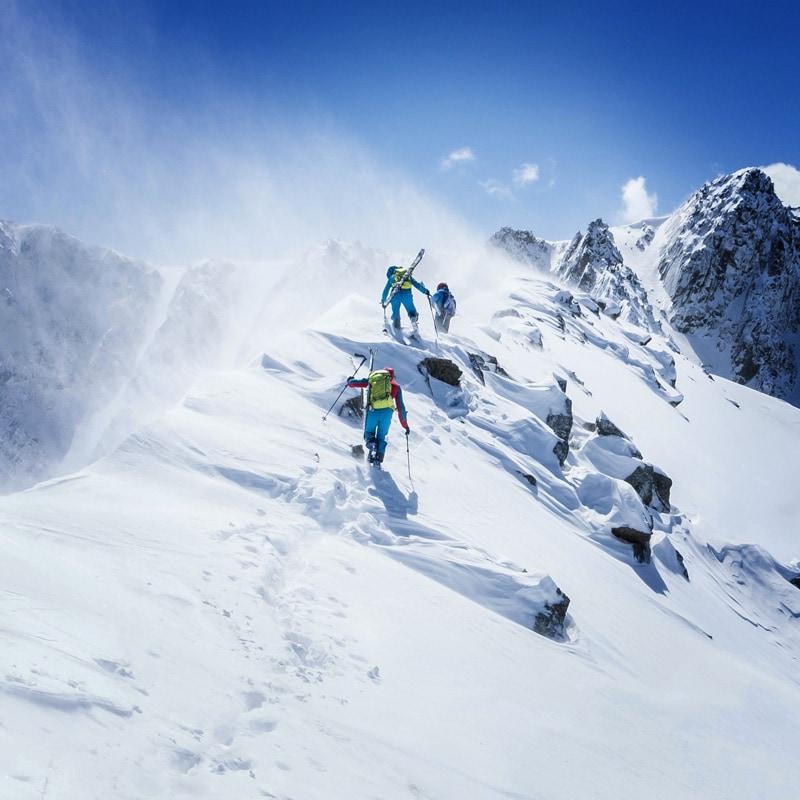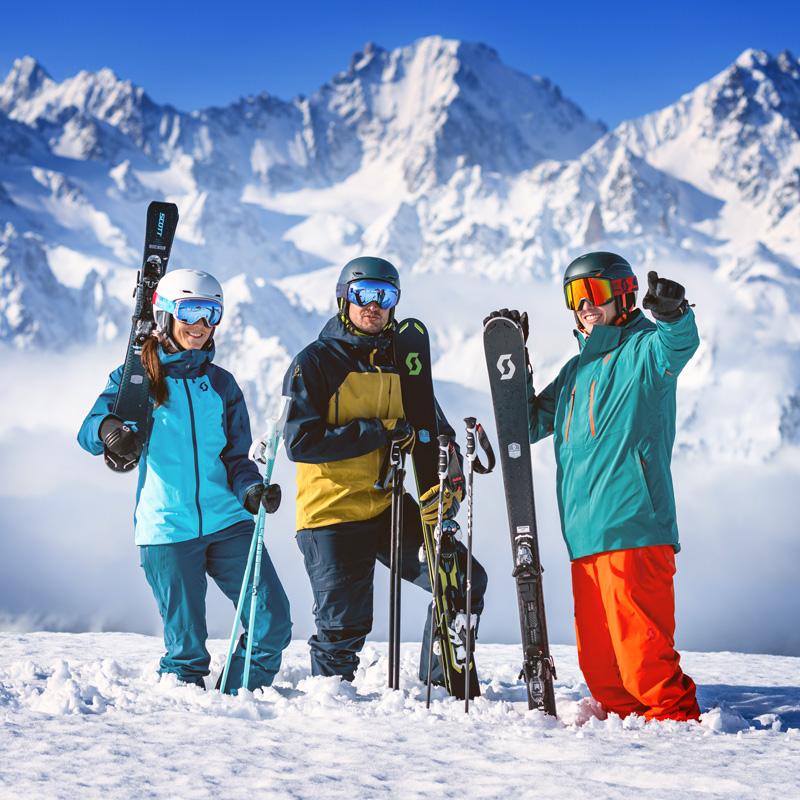 Snow sports and fun for all
We advocate
for an enjoyable skiing experience for all.
We believe
that nature, beauty and sport are COMMON GOODS that must be accessible to ALL.
We defend
an inclusive approach to the mountains and winter sports.
This is our heritage, our history.
This is particularly true today, with the new generations becoming more and more sedentary and far detached from nature.
At Glisshop, we believe that it is by having fun that we learn to move and love sport.
It is by experiencing the mountains that we learn to love and protect them for future generations.
A family with over 70 members
Auvergnats, mountain dwellers, outdoor enthusiasts, sportsmen and women.

Since our creation in 1996, we have grown from a small, local, family-run business to a European-scale company with more than 70 employees. A number of them have been with us from the beginning, others have joined the adventure along the way.
We are proud to have a genuine gender diversity, with around 40% of our employees being women. Our youngest employees are trainees and just over the age of maturity, while our oldest are in their fifties and still just as motivated as ever. Everyone is on first-name basis and there is a good sense of cohesion both inside and outside the workplace.
As is the case with Nicolas for Alpine skiing and Benjamin for Nordic skiing, each department is managed by a Business Unit manager, a true expert in their field, who manages purchases and coordinates the work of his vendors and advisers. Valérie is in charge of receiving the products, which are stored in our warehouse, a real Alibaba cave managed by Fred. Every job has its importance at Glisshop, from the skiman who prepares your skis, to the after-sales service which ensures your satisfaction, via the Call Centre where our advisers answer your calls, chats and emails live.
Finally, Glisshop is also a group of "shadow" workers. The marketing department, human resource management, IT department: none of them are present when you call, but all of them are actively involved in fulfilling our main mission, which is to provide you with the very best possible customer experience.
Our current communication campaign