Ski bags
Want to buy a new bag for your skis?
With Glisshop, you have the guarantee of having one of the biggest ski bags offering available on Internet. From the most basic to the most advanced one, a ski bag will help you carry your skis easily and it will protect them at the same time. Just pick a bag adapted to the length of your skis to make sure you won't struggle in the streets of the resort. Ski bags also feature pockets for various accessories. See, if you want to make your life easier, you know what to do.
Read more
Show less

The Winter Ski Black White ski bag from Winter Your Life is ideal to store and transport your pair of skis anywhere you want!

The Winter Ski Black White ski bag from Winter Your Life is ideal to store and transport your pair of skis anywhere you want!

The Safe Protective Accessories Ski Premium Bag Black is a well-padded alpine ski bag that will allow you to carry your skis without risking damage.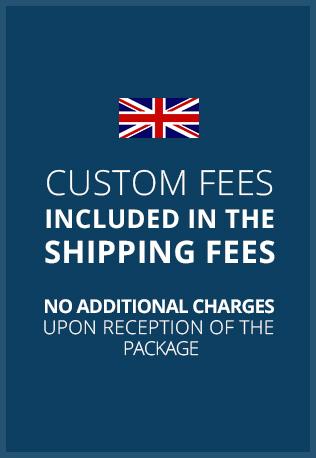 Equipped with wheels, a waterproof and reinforced lining, the Dynastar Speed Ext 2p P.wheeled 170/210 ski bag can easily carry 2 pairs of skis and poles

Taking up very little space when empty, the Dakine Tram Ski Bag Solstice Floral padded ski bag allows you to store and move your skis and boots without damaging them during travel

Buyer's guide for a ski bag
In the resort, there are two kinds of skiers, those who leave their skis in the car or make a mess in the streets carrying poles in a hand, a ski on a shoulder and the other ski in between, and the smarter ones who have their ski bags ready for making their lives easy. If you want to make sure your equipment doesn't bother you this winter, get yourself a ski bag adapted to your skis and that'll be the ned of your problems!
Looking for an inexpensive ski bag?
Our experts heard you and made a large selection of ski bags from the best manufacturers in the industry. Look at this, all the best brands are here: Atomic, Black Crows, Evoc, Head, Roxy, Winter Your Life... If you prefer something a little more stylish, check out Nordica, Picture, Dakine and if you just want the best protection for your gear Safe Protective Accessories, Salomon, Thule or Volkl should do the trick! From basic sleeves to the most advanced wheelie bags, we have everyone and every budget covered so give your skis a treat and protect them!
How to choose the right ski bag?
The first thing you need to consider is the length of your skis. Better buy a bag that is slightly longer than them than slightly shorter or you will regret it. Then, it depends on what your expectations are really. If you want a simple bag that will protect your skis during summer and make the carrying easier, you can stick with entry-of-range bags. They're cheap and they do the job. You can even put your poles in. This shouldn't cost you more than £20. However, if you're looking for something that's more comfortable to carry, padded here and there, with a more durable construction and a better finish, then you'll need to pick a bag in the middle range. These bags offer more advanced features and are more functional. You get more padding, various carry handles, stronger fabrics, bigger storage room, etc. If you travel regularly, this kind of bag is a good choice as it will protect your skis more efficiently during transit. You'll also find more pockets for your tools and apparel. And finally, on the top shelf, you get bags with wheels, ideal if you travel every week or if you hate carrying stuff.
Are there bags in which I can put more than one pair of skis?
Yes there are. Ideal for core skiers who own several pairs for the different conditions you can encounter in the mountain, or for parents who want to take their kid skis with their own. Some bags can carry up to 3 pairs of skis or a combo of skis and snowboards with the boots that come with. The Rossignol Hero Skibag for instance or the Dynastar Power Ski Bag can do that. Comfortable, functional, big, great!
With over 50 models of ski bags available, Glisshop.co.uk has you (and your skis) covered. Visit our store and have a look at our selection!