Nordica ski sets
Would you like to buy a pair of Nordica skis?
At Glisshop you will find a wide range of Nordica skis at a very attractive price. These skis will allow you to enjoy the best of the piste as with the incredible GT Speedmachine 80 EVO, or to have fun in all snow conditions with Nordica all-mountain skis. Freestyle fans will also find their happiness in this ski brand thanks to the Soul Rider which has no equal to send tricks in the park! Don't wait any longer to discover all our selection of Nordica skis of the season as well as our Nordica women's ski range.
Read more
Show less
Ski man Nordica Dobermann Spitfire Nordica Spitfire
Designed for speed addicts, Nordica Dobermann Spitifre skis spin at the speed of light thanks to a large number of high-performance technologies developed year after year by the brand. Inspired by the World Cup, each Doberman Spitfire is developed to bring performance on the slopes with needs and requirements adapted to all types of skiers. For the expert skier who loves to carve at full speed to the sportsman who simply wants to ski with his family, there is something for everyone! The fastest and most precise of all is the Dorbermann Spitfire 72 RB FDT. Its wood core reinforced with metal and carbon gives it a lot of dynamism for powerful, tight and fast turns. A real carving weapon! The most technically affordable model is the Dobermann Spitfire Ti FDT, it is less demanding to handle than its big brothers but still super fun to drive. It provides fast and easy cornering for both long and tight turns. If you like an agile and comfortable carving ski then this is the ski for you!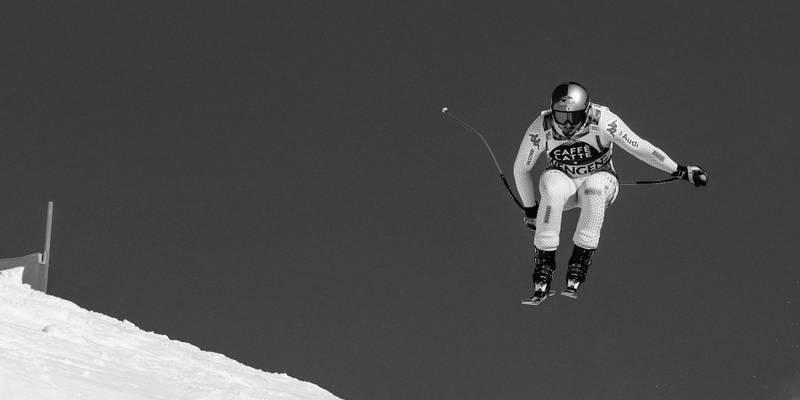 Women's ski Nordica Sentra
Nordica Sentra women's skis are both fun and high-performance, with ultra-light Balsa technology for unbeatable power and stability. From the most powerful Sentra SL 7 Ti FDT to the most accessible Sentra S 3 FDT, there's something for every skier. The first model has metal reinforcements for powerful, fast turns and is specially designed for women skiers who like to carve at their own pace. While the more forgiving model helps the occasional skier gain confidence on the slopes with an Early Rise rocker that makes it much easier to start turns. Ladies, get your weapons ready!