Choosing the right length for your touring skis

If you don't know how to choose your touring ski length, listen to Martin, our ski and touring ski expert, he will guide you through the process of choosing the correct length for touring skis.
The first factor to take into account is your weight. Depending on it, you will pick a longer or shorter ski as it will affect its behaviour. Heavier skiers will prefer long lengths while lighter skiers will favour shorter skis.
Unlike other practices like alpine skiing, your skills don't matter as much when it comes to choosing your touring ski length. Your skiing style however matters, it will make the difference. 
There are 3 main types of touring skis each of which matching a specific way of skiing: sporty touring skis, allround touring skis and freetouring skis.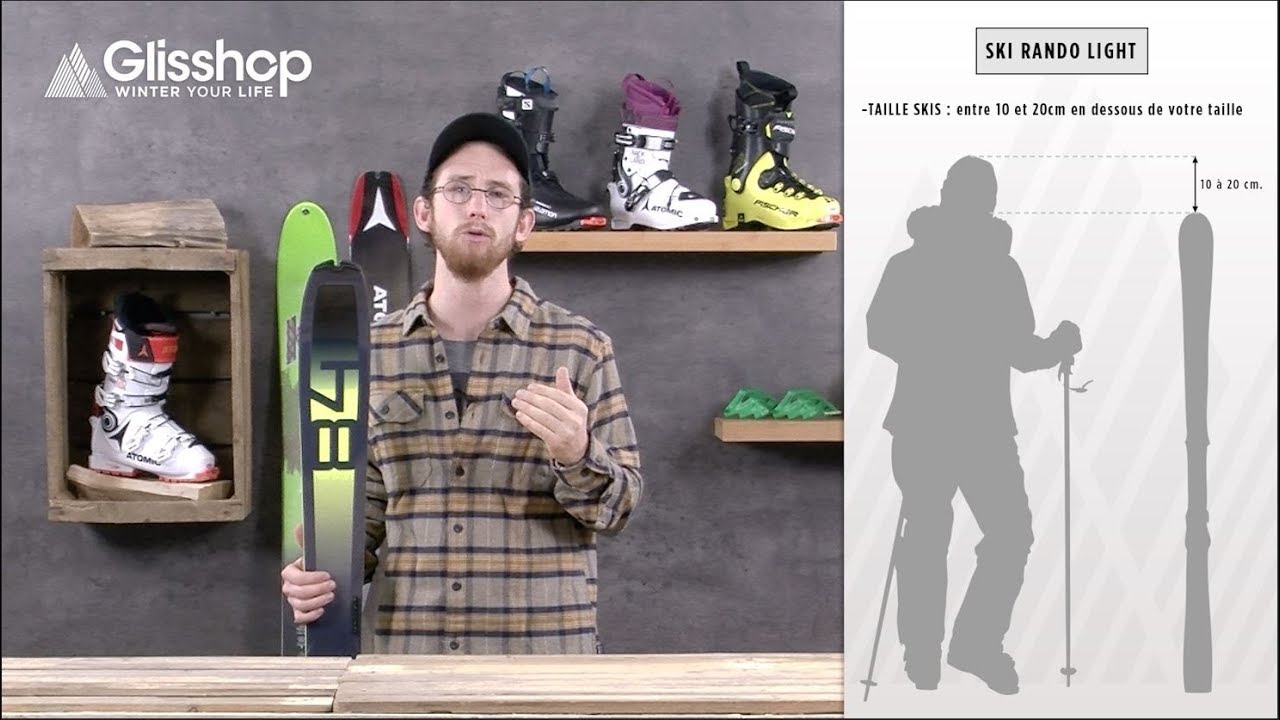 What length for a light touring ski?

Sporty or Light touring skis are designed to deliver high uphill performance rather than downhill power.
Skiers who favour climbing or fitness touring fear weight. They prefer narrow and light skis offering added efficiency during ascents.
In order to optimise lightweight, it is recommended to pick a ski that is shorter than you. 10 to 20cm under your height is about right. In general, tall or big skiers will have skis arouns 160cm, shorter skiers will stick with 150cm lengths. If you like climbing on the side of groomed slopes, you can add a few centimeters in order to gain comfort and stability on the downhill.
What length for an allround touring ski?

If you want the best of worlds, uphill performance and downhill stability, you should consider buying allround touring skis.
They are a little wider than light touring skis which enhances their skiability and their stability. They feel comfortable and not heavy enough to slow you down while skinning up. You can pick a length that's 5 to 15cm shorter than you.
What length for a freetouring ski?

Finally, if none of the above caught your attention because you're a downhill-focused tourer, then you probably looking for freetouring skis. Wider and heavier, these skis are not suited for long tours but they perform way better when the path points downhill.
Their wider waist maximises skiability. Some skiers even combine traditional freeride skis with touring bindings.
If you opt for freetouring skis waisted between 85 and 95mm, you'll get something versatile. A ski length that equals your height is recommended. If you want a downhill-oriented ski or if it features a waist width between 95 and 120mm then you can add a few extra centimeters to feel more comfortable on the slopes.
So, what kind of touring skis do you favour?

Light touring skis for long and steep ascents, allround ones for making the most of the mountain, or freetouring skis for having the best time ever on the downhill? Whichever you pick, you will find your dream ski on Glisshop. And remember, touring means skiing off piste, make sure you stay safe with mountain safety equipment! Our packages include a transceiver, a shovel and a probe. You can also get an
avalanche airbag
, it can save your life!