Deuter Freerider backpacks
Fancy a new Deuter backpack to follow you in amazing powdery descents?
Then check out the Freerider, a backpack thought out for freeskiers and mountain skiers looking for a comfy and practical bag for their riding days. Light and very pleasant to wear during the hiking phase all while offering multiple storage possibilities, it is also designed to hold a hydration pocket that will allow you to stay hydrated during effort without stopping. Like most Deuter backpacks, the Freerider is available in different volumes depending on your needs.
What are the characteristics of the different Deuter Freerider backpacks?
The Freerider is a ski backpack developed by Deuter and declined in different models with various volumes and equipment levels. If they all look more or less the same, sober but with multiple external buckles and straps to hook all your stuff, some models still stand out from the rest with their extra features. So, Freerider, Freerider Lite or Freerider Pro: which one's for you?
Deuter Freerider SL
The Deuter Freerider SL model was developed specially for women and feature SL (Slim Line) shoulder straps perfectly suited to the female anatomy. However, depending on your size, you might be more at ease with a normal Deuter backpack without SL straps.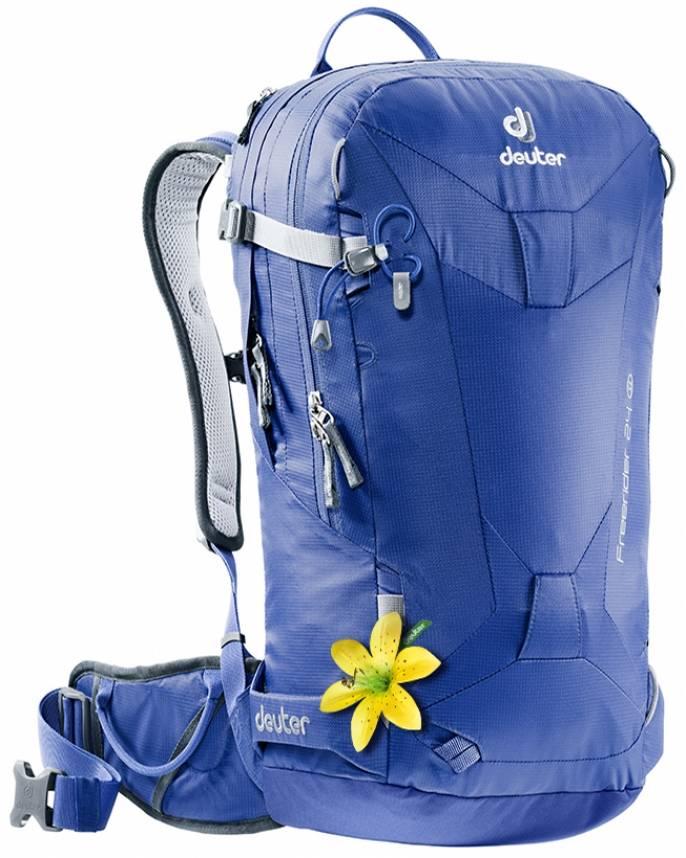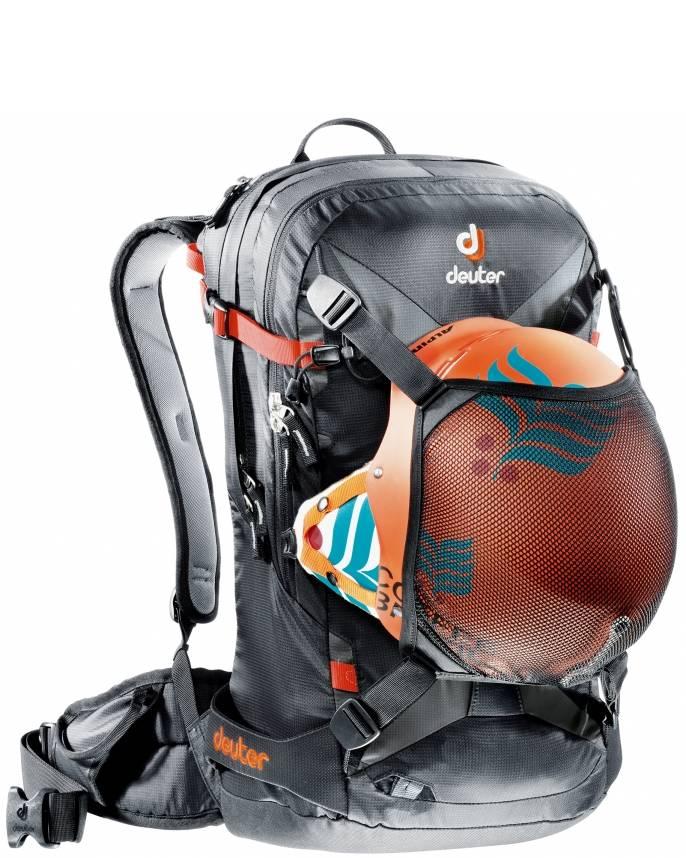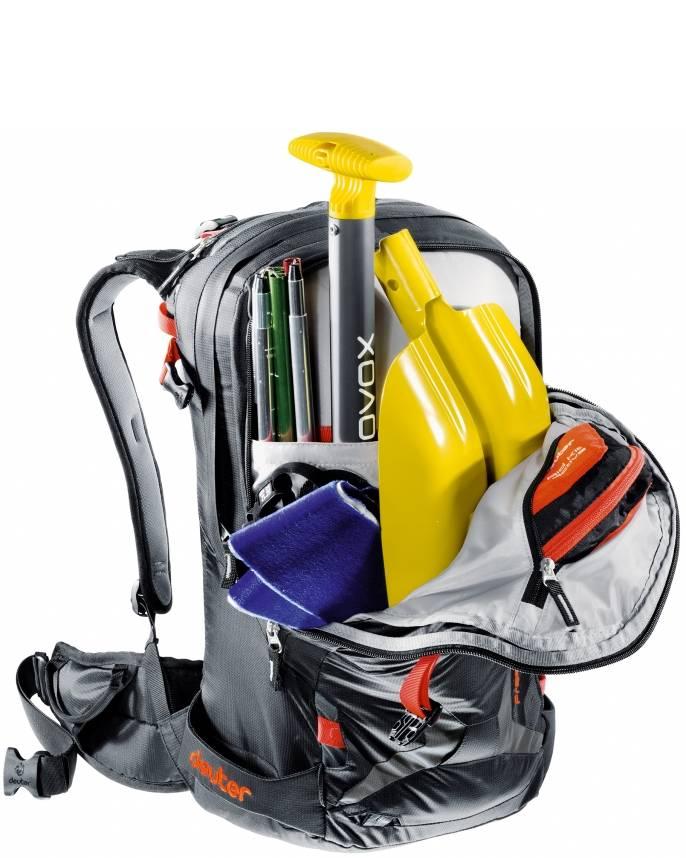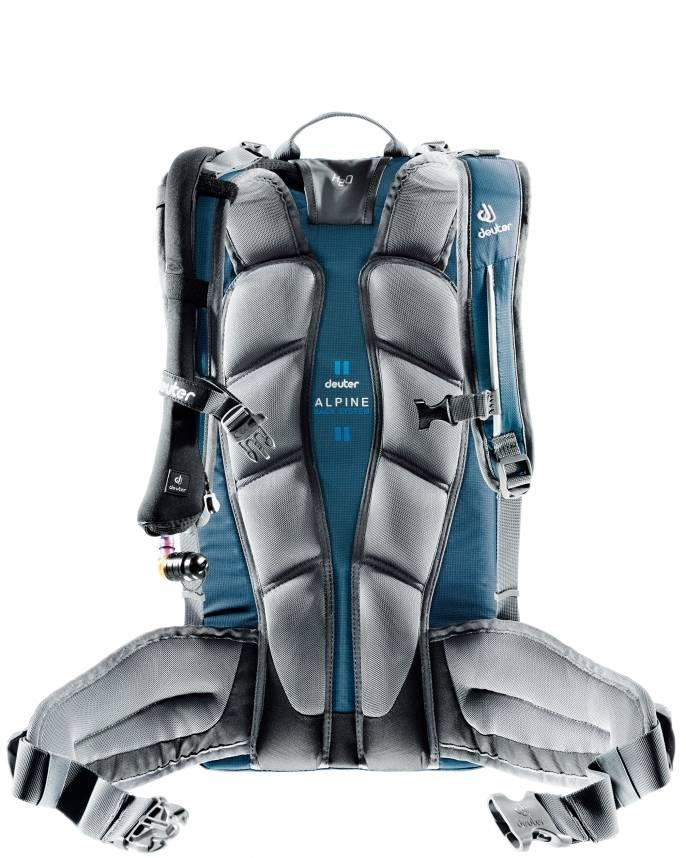 Deuter Freerider Lite
The Deuter Freerider Lite is the most minimalist of the range even if it still comes with many features including the possibility to attach your gear to different straps and external buckles. It is compact and light with only 890 grams for the 22-litre version and 940 grams for the 25-litre one.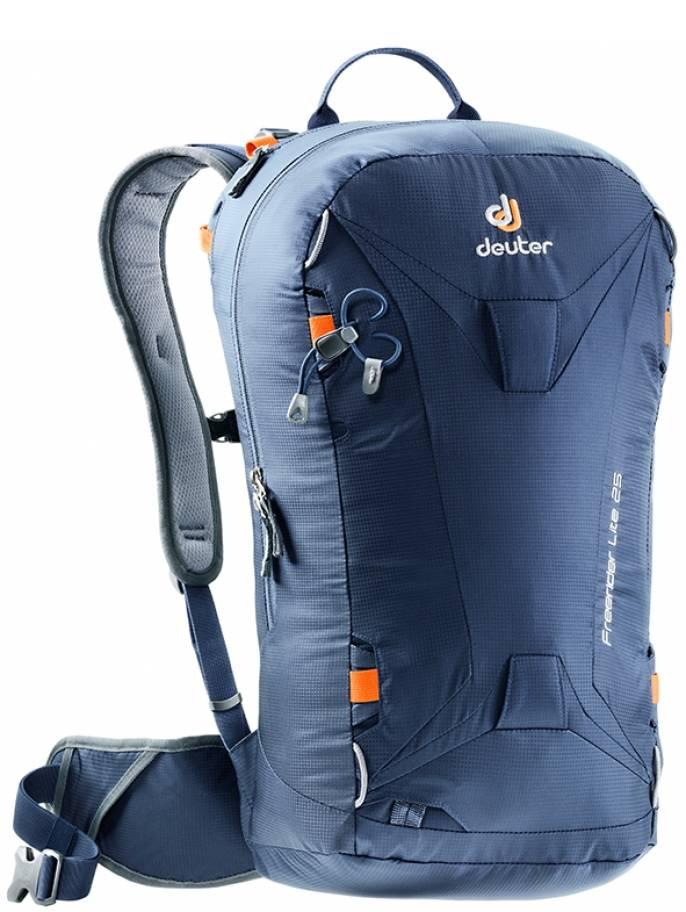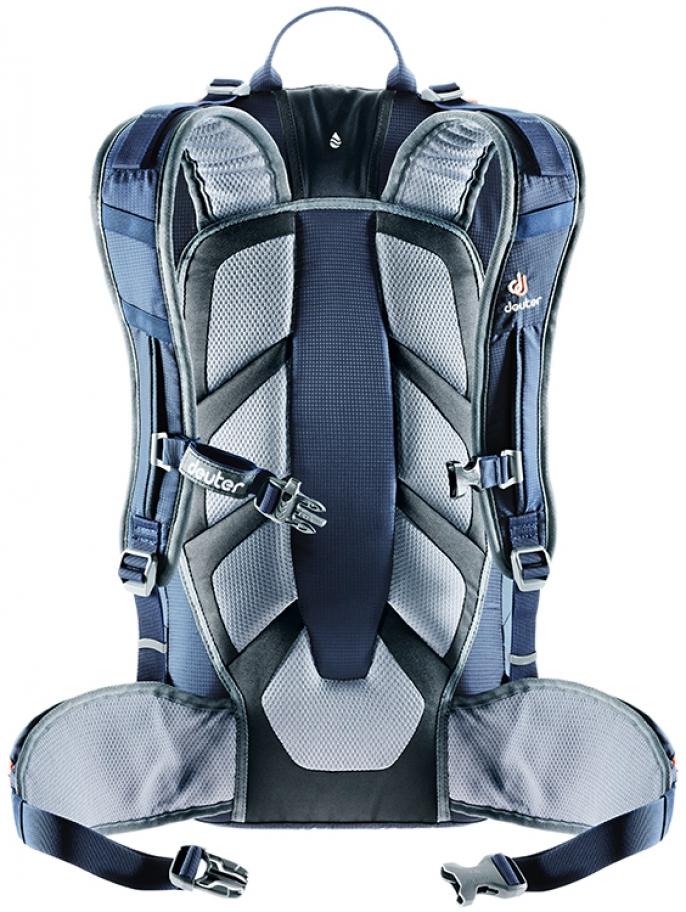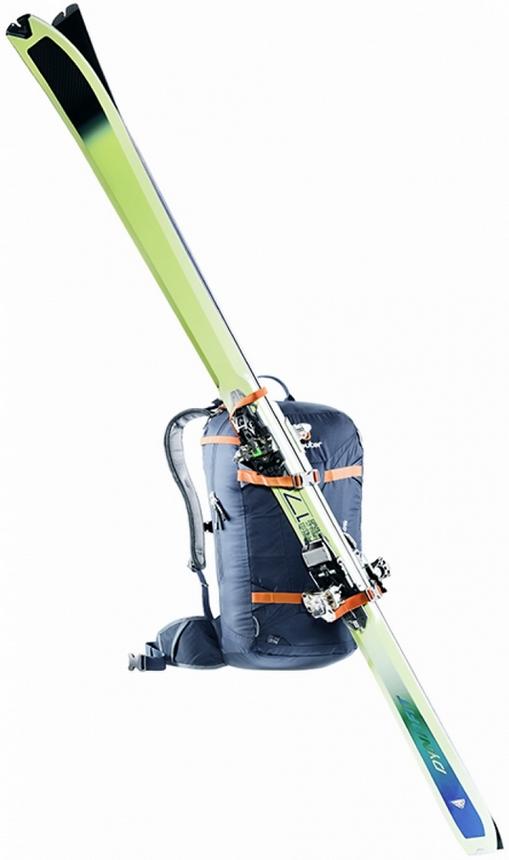 Deuter Freerider Classic
The Deuter Freerider is the medium version. Available with a 24 or 26-litre capacity, it's the ideal compromise between storage capacity and lightness and comes with some additionnal features for more comfort and practicality. For example, you will find an easily accesible lined zipped pocked to store your goggles or phone. There's even a little amovible mat that you can use to sit comfortably in the snow without freezing your butt.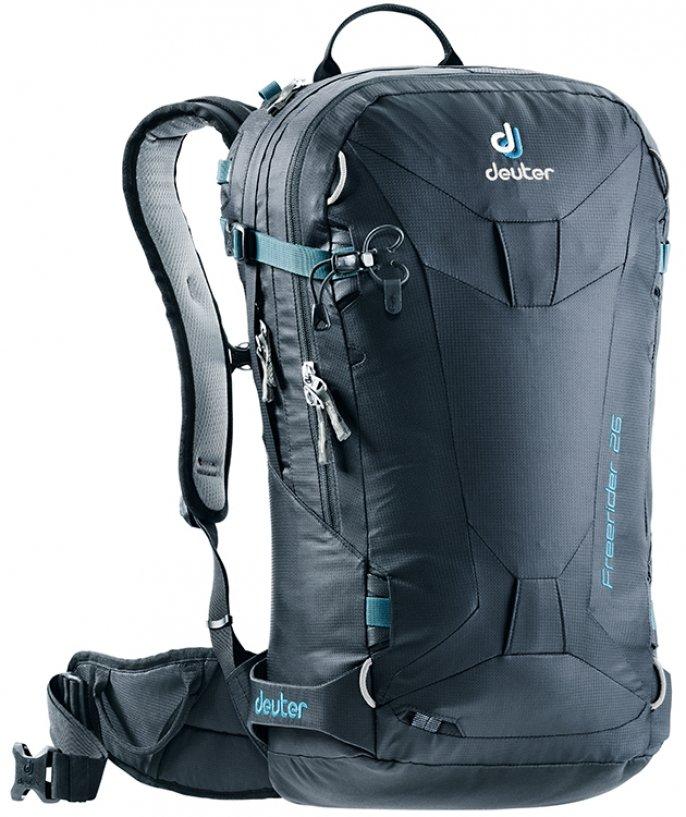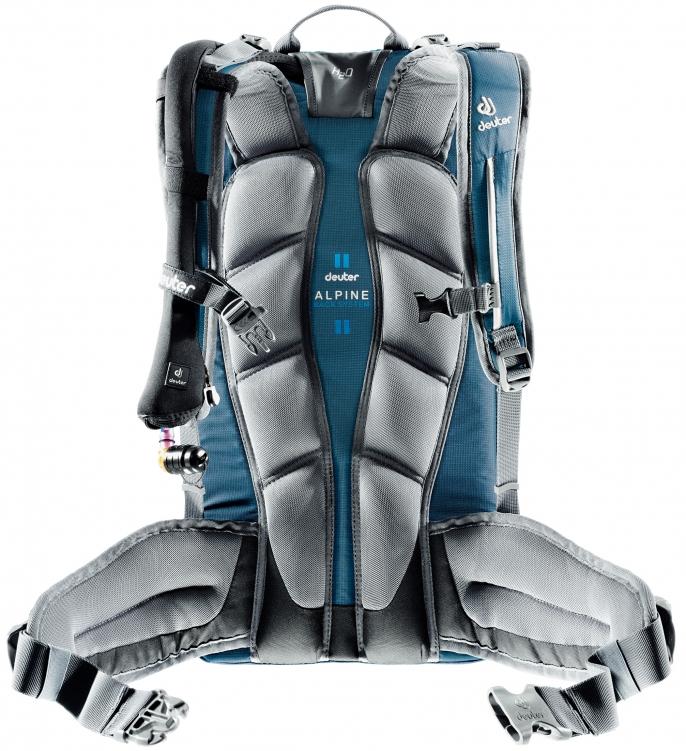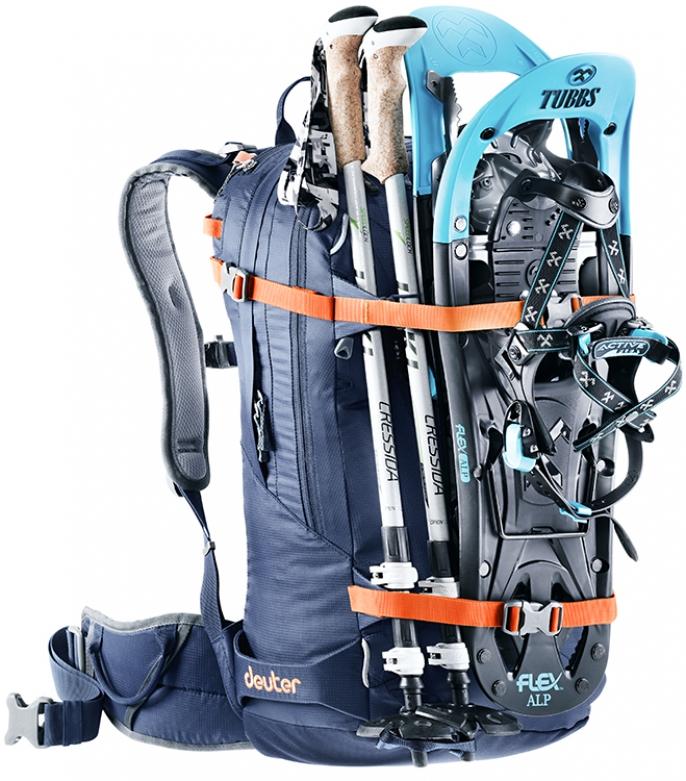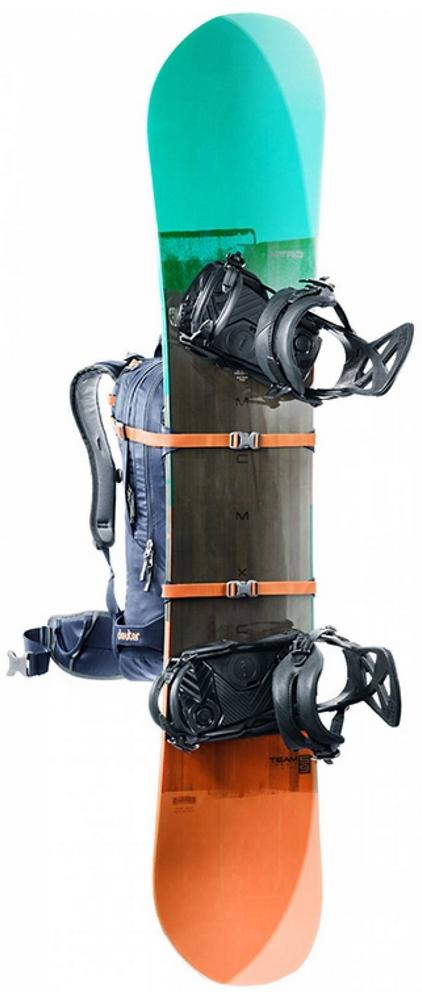 Deuter Freerider Pro
The Deuter Freerider Pro is the most voluminous and the most functional backpack of the Freerider range. Surequipped, it offers a huge volume (28-litre or 30-litre depending on the model) along with additional pockets. In order to stay practical, it comes with a zipped dorsal access that allows you to get to the bottom of your bag without taking all your gear out.
.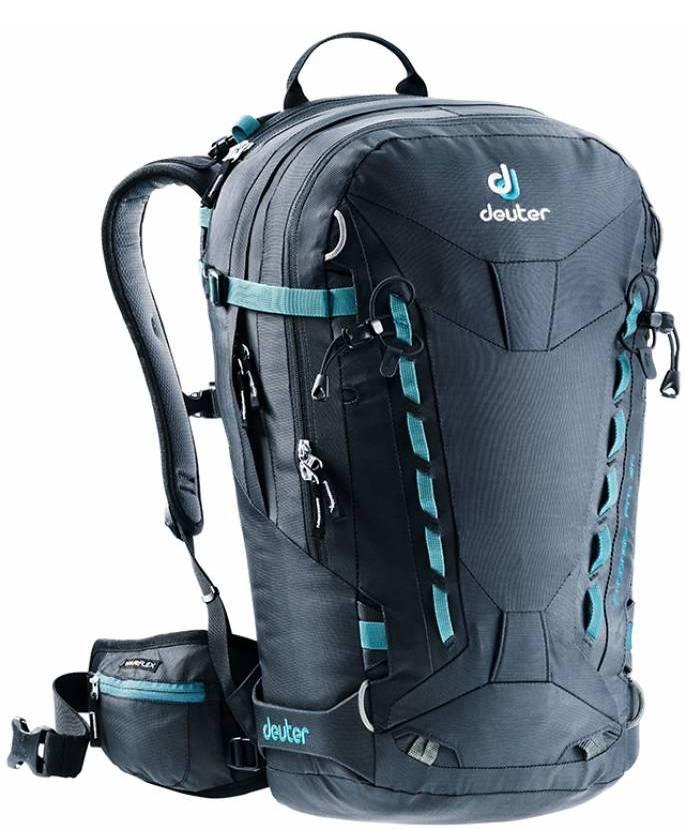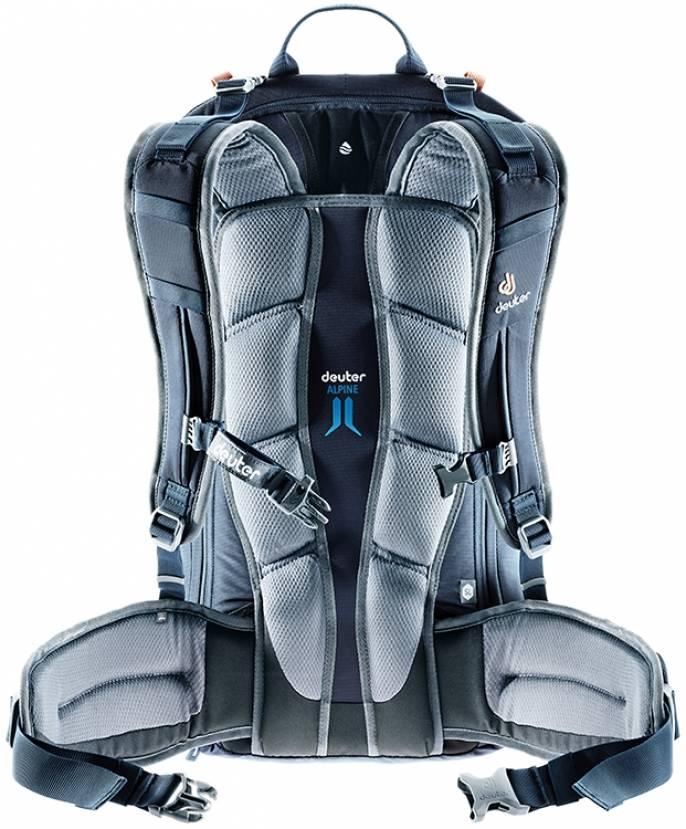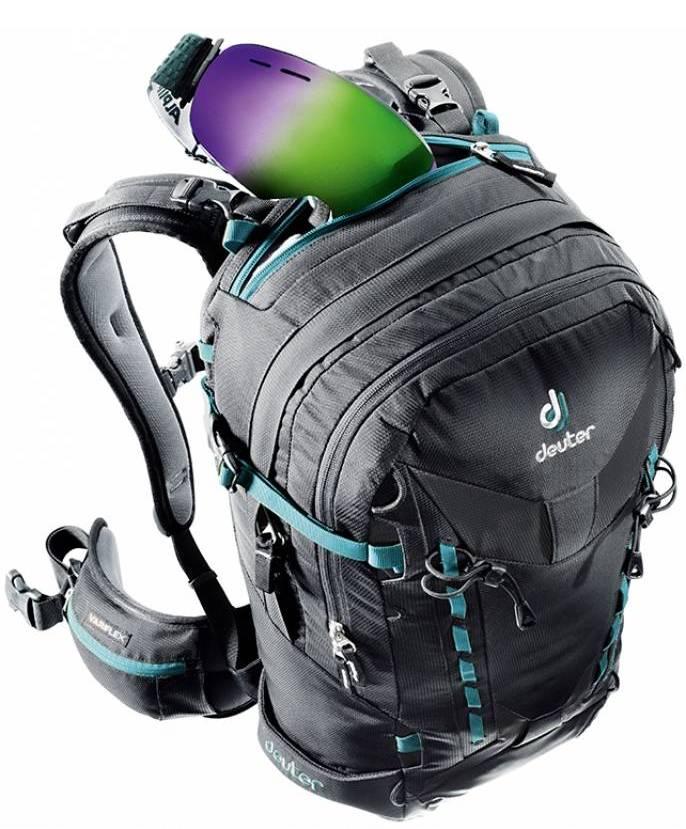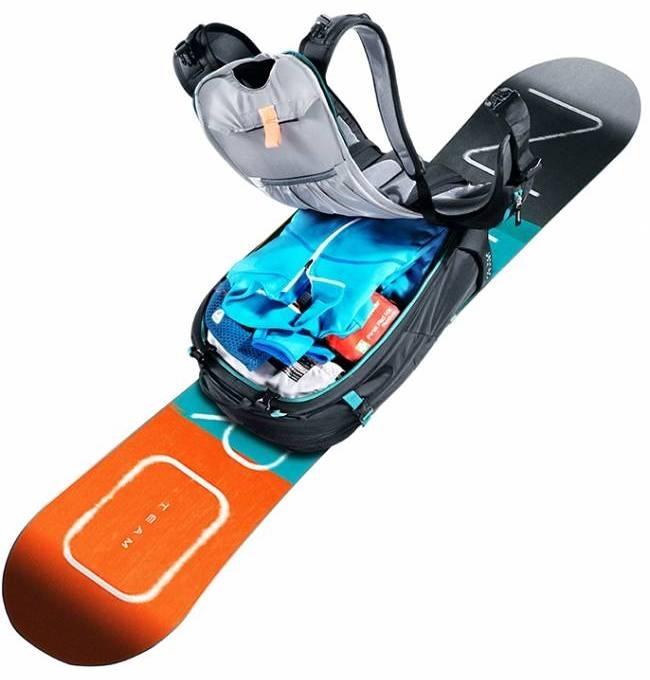 ---
Deuter Freerider backpacks, comparative chart:
To help you take the right the decision, here's a recapitulative table for each Freerider model. Find your ideal backpack in the blink of an eye.
| # | Freerider Lite 22 SL | Freerider Lite 25 | Freerider 24 SL | Freerider 28 SL | Freerider 26 | Freerider Pro 30 |
| --- | --- | --- | --- | --- | --- | --- |
| Weight | 940 g | 940 g | 1190 g | 1680 g | 1220 g | 1720 g |
| Volume | 22 litres | 25 litres | 24 litres | 28 litres | 26 litres | 30 litres |
| Size | 56/28/20 (H x L x P) cm | 56/28/20 (H x L x P) cm | 54/28/20 (H x L x P) cm | 54/30/22 (H x L x P) cm | 56/30/20 (H x L x P) cm | 56/32/22 (H x L x P) cm |
| Material | 100D PA High Tenacity | 100D PA High Tenacity | 600D PES / 210D PA | 420D PA | 600D PES / 210D PA | 420D PA |
| Dorsal system | Lite System Gravity | Lite System Gravity | Lite System Gravity | Alpine System | Alpine System | Alpine System |
| Valuables pocket | ✔ | ✔ | ✔ | ✔ | ✔ | ✔ |
| Pole holder | ✔ | ✔ | ✔ | ✔ | ✔ | ✔ |
| Ice axe holder | ✔ | ✔ | ✔ | ✔ | ✔ | ✔ |
| Helmet holder | ✔ | ✔ | ✔ | | ✔ | |
| Adjustable chest strap | ✔ | ✔ | ✔ | ✔ | ✔ | ✔ |
| Amovible sitting mat | ✔ | ✔ | ✔ | ✔ | ✔ | ✔ |
| Large front shovel and probe compartment | ✔ | ✔ | ✔ | ✔ | ✔ | ✔ |
| Snowboard fixation | ✔ | ✔ | ✔ | ✔ | ✔ | ✔ |
| Lateral ski fixation | ✔ | ✔ | ✔ | ✔ | ✔ | ✔ |
| Hydration system compatible (3-litre) | ✔ | ✔ | ✔ | ✔ | ✔ | ✔ |
| Wet clothes compartment | ✔ | ✔ | ✔ | ✔ | ✔ | ✔ |
| Load adjustment straps | ✔ | ✔ | ✔ | ✔ | ✔ | ✔ |
| Pull-forward hip fin | | | ✔ | ✔ | ✔ | ✔ |
| Light built | ✔ | ✔ | | | | |
| Delrin frame | ✔ | ✔ | | ✔ | | ✔ |