Deuter backpacks
Deuter bags will join you anywhere, anytime.
Deuter is a well-respected brand in the mountaineer industry. Expert at crafting backpacks, Deuter has equipped the best german mountaineers since 1970. Leading backpack retailer in Germany since 2000, Deuter's talent has crossed the borders long ago and helps mountain guides and riders worldwide. Check out our selection of Deuter bags and make sure you stay safe on the mountain!
Show less
Which Deuter backpack for your practice?
On Glisshop, we have a wide range of Deuter backpacks suited for different uses. From casual school bags to ski touring backpacks through ski or hiking rucksacks, you're in the right place. Every model has its specific features. In order to help you refine your selection, here is a buyer's guide that goes through every option you have with the brand Deuter.
Deuter Giga backpacks: daypacks sized for a school use or a casual day
The Deuter Giga is a strong and convenient daypack that's going to get you to school or down to your city trip. This unisex bag comes with a 28 liters volume and a medium size which makes it compact with a big storage volume. Ultra functional, its compartments keep your stuff well organized and lets you carry all your essentials easily.
Giga
870 g / 28 l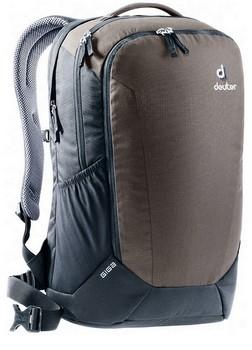 Giga
870 g / 28 l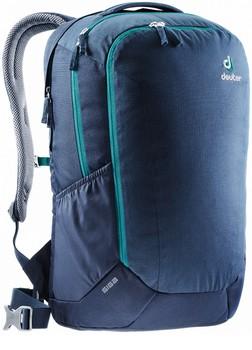 Giga
870 g / 28 l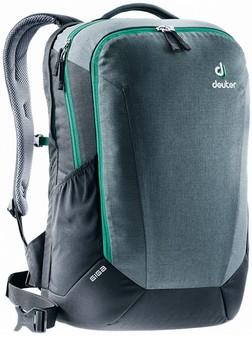 Giga
870 g / 28 l
Giga
870 g / 28 l
Speed Lite and Speed Lite SL, the ultra light backpacks.
This is for hikers and mountain lovers who want to make the most of their nature outings both in summer or winter. The hiking backpack Speed Lite is very comfortable to carry and allows you to take all your essentials with you. Its padded shoulder straps, its reinforced and vented back panel construction and its chest and hip straps provide as much comfort as you need for your hikes. The V-shape of the Speed Lite pack keeps it in place on your back and allows for sporty hikes and committed descents. Depending on your needs and how long your hikes are, you can choose from the various volumes available. Keep in mind that features may vary from a volume to another.
Speed Lite 12
350 g / 12 l
Speed Lite 16
370 g / 16 l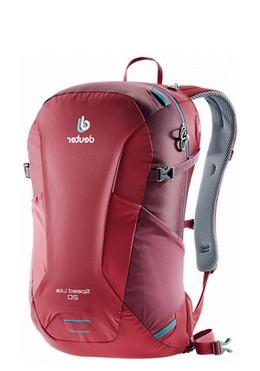 Speed Lite 20
490 g / 20 l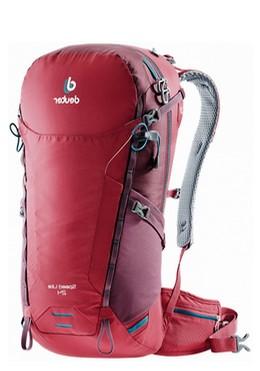 Speed Lite 24
770 g / 24 l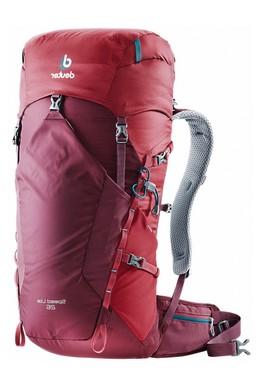 Speed Lite 26
830 g / 26 l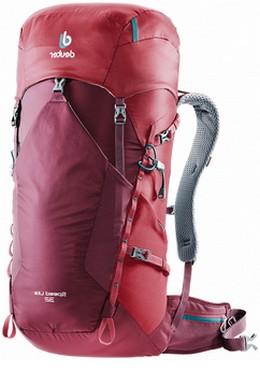 Speed Lite 32
870 g / 32 l
Speed Lite 22 SL
680 g / 22 l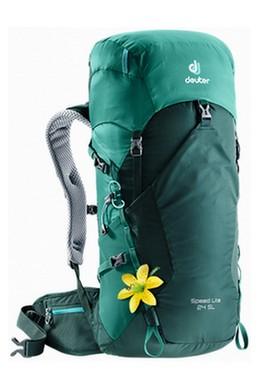 Speed Lite 24 SL
790 g / 24 l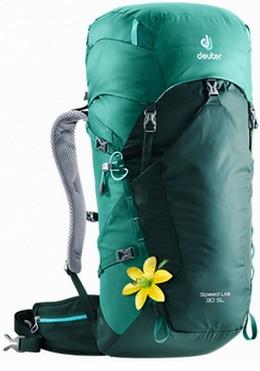 Speed Lite 30 SL
830 g / 26 l
Deuter Rise and Rise SL packs: the unbeatable touring partners.
The Deuter Rise is an ultra versatile touring ski backpack. Depending on the volume you pick, the bag will join you on your daily outings or on week-long tours. Just like all Deuter bags, you'll be amazed by the design and the ergonomy of it. From the way it fits to how smart the pockets are located and accessible, everything on this bag is great. The main compartment is expandable thanks to a flap pocket and a cord closure on the top. You can choose from a variety of volumes and versions. The Lite model for instance is for lighness-focused skiers while the SL packs are best suited for women shapes.
Rise Lite 28
1180 g / 28 l
Rise 34+
1460 g / 34+8 l
Rise Lite 26 SL
1160 g / 26 l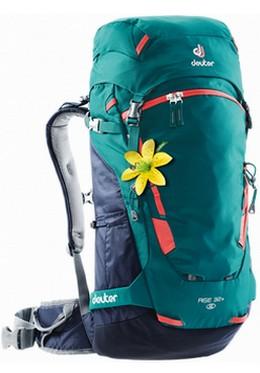 Rise Lite 32+ SL
1430 g / 32+8 l
Men's Rise packs
Women's Rise packs
Deuter Freerider and Freerider SL ranges, the ultimate freeride backpack!
Freerider and Freerider SL were specifically designed for freeskiing. Their generous storage volume and smart compartments are ideally suited for carrying all your essentials on the mountain. The Deuter Freerider freeride backpack is also light and compact enough so it doesn't get in the way during ascents or sporty lines. The various models (Freerider Lite, Freerider, Freerider Pro) come with variable storage capacities ranging from 22L up to 30L. The Freerider SL series is exclusive to women skiers and features specific shoulder straps.
Freerider Lite 25
940 g / 25 l
Freerider 26
1220 g / 26 l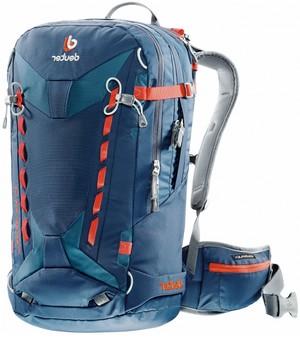 Freerider Pro 30
1720 g / 30 l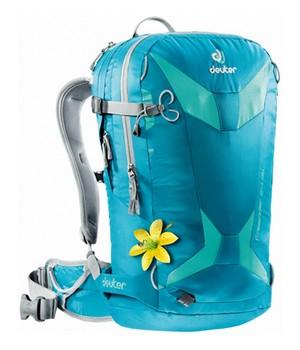 Freerider 24 SL
1190 g / 24 l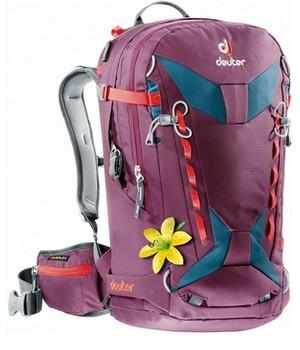 Freerider PRO 28 SL
1680 g / 28 l
Men's Freerider bags
Women's Freerider bags
In the need for mountaineering? Check out the new Deuter Guide and Guide SL:
The Deuter Guide rucksack is a high performance bag suited for mountain guides and mountaineers. It provides lots of storage options thanks to its various compartments and many features and remains compact and comfortable to carry. This Deuter mountaineering pack is available in different volumes and there even is a Lite version. You'll find specific constructions depending on the bag size and women-specific versions named SL or a EL series for tall people. Tailored for its user, the Deuter guide pack is also very interesting for ski tourers.
Guide 35+
1550 g / 35+8 l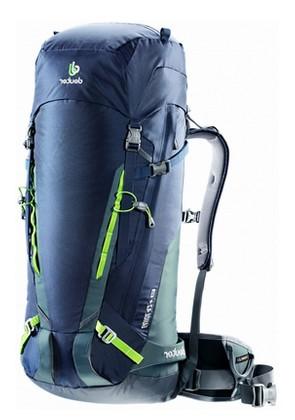 Guide 42+ EL
1620 g / 42+8 l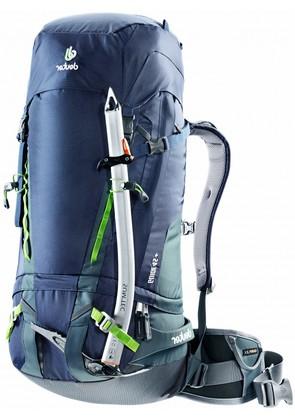 Guide 45+
1700 g / 45+8 li
Guide 30+ SL
1420 g / 30+6 l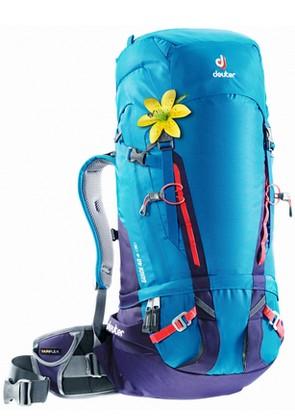 Guide 40+ SL
1640 g / 40+8 l
Men's Guide bags
Women's Guide bags