Need a bag for your mountaineering activities?
The Deuter Guide backpack is a high volume model specifically designed for winter activities such as ski touring or mountaineering. Its padded shoulder straps, its vented back panel, its chest and hip straps and its semi-stiff X frame offer comfort, lightweight and performance. The Deuter Guide is available in different capacities varying from 30L to 45L.
Why is the Deuter Guide a good backpack?
If you are a mountain addict in the need for a high-capacity backpack to take out on your tours, then the Deuter Guide is a safe bet. Benefitting from the experience and know-how of the german brand, this mountain backpack has your highest expectations covered.
Like every Deuter mountain pack, the Guide features many straps and buckles allowing you to easily attach your ski gear and mountaineer equipment. Skis, poles, ice axe or helmet, all can be safely clipped on the Deuter Guide. Moreover, there is a big main compartment offering lots of storage options, compartment which you can expand with the top cord closure system. If this is still not enough, check out the 40+ SL and 45+ models. They come with an extra compartment on the bottom, separated from the bag for an easier access. They are great for trips that last a few days.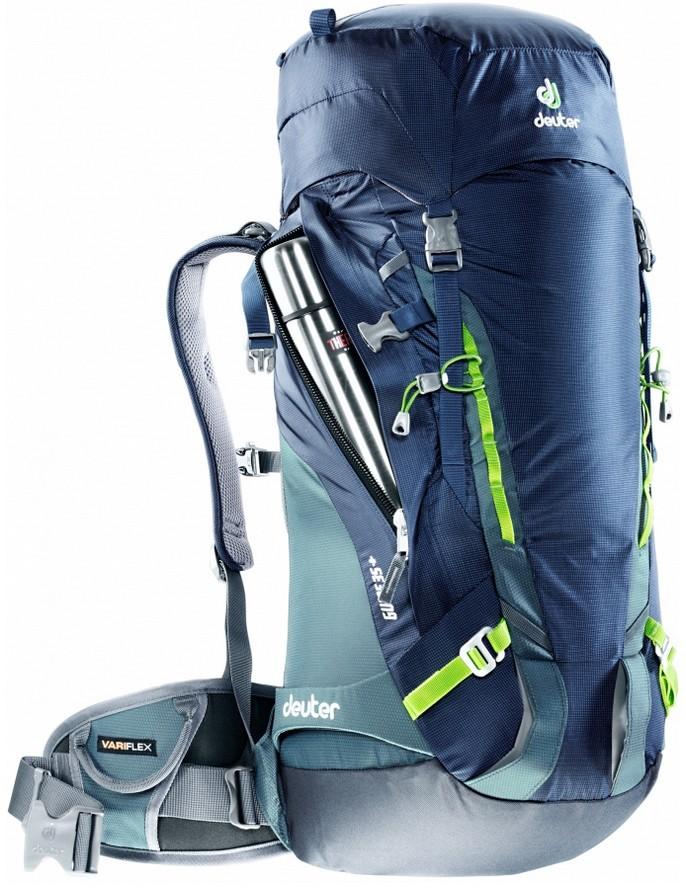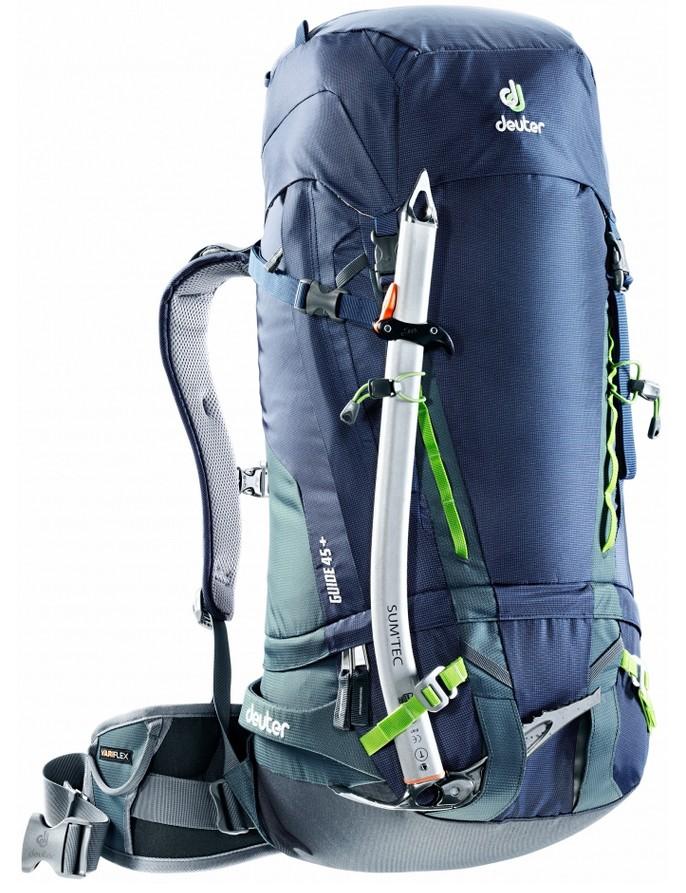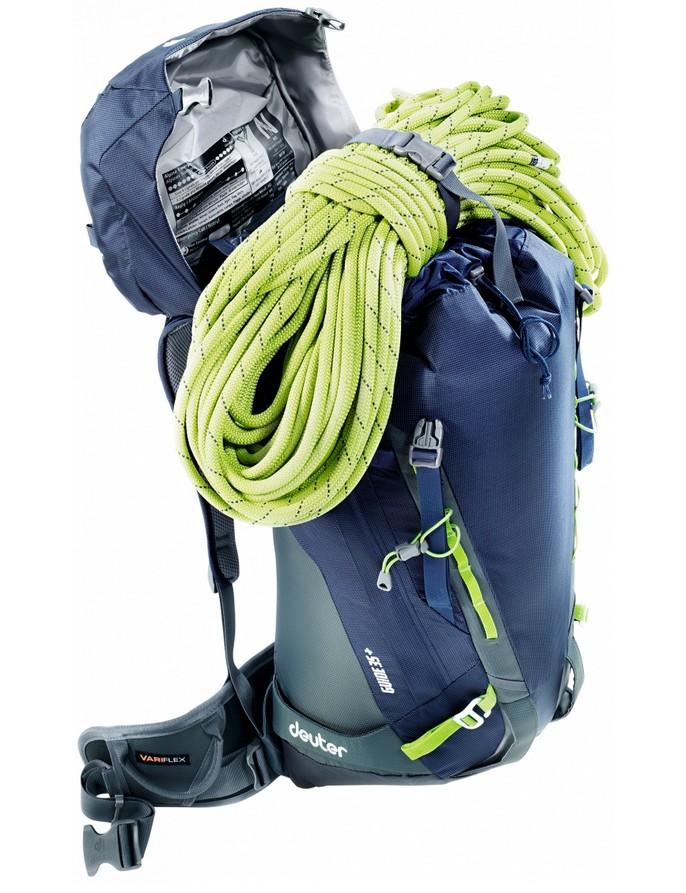 With heavy loads on your back, you better have an ergonomic bag that's as light and comfortable as possible. Fortunately, the Guide by Deuter is both and fits nicely on your back. Its semi flexible X frame keeps the bag in position while the vented back panel and the large VariFlex strap help it move with fluidity, following your motions.
The Guide is available in SL and EL versions. The SL comes with SL shoulder straps, designed for women or for slimmer people, while the EL versions were designed for tall people. Of course, everyone is and feels different and some women may feel more comfortable with classic straps.
Discover every bag we have from the brand in our Deuter backpack corners !