Julbo sunglasses
You are dealing with true experts here… Julbo's history traces back to 1888 and since the very beginning, it was marked by innovation and the pursuit of peak performance. The French brand offers several sunglasses collections for men, women and kids with various designs and protection levels available depending on your practice and needs: mountain activities, cross-country skiing, watersports, urban look… There's something for everyone and the quality level is as always, outstanding. Of course, Julbo is also well-known for its highly-technical lenses, particularly with the NXT, the photochromic Zebra lenses and the Cameleon, both photochromic and polarized, to offer you the greatest vision and protection whatever the conditions. Finally, Julbo's kids collection is worth a mention with models such as the Looping and Loop that will make the happiness of the little ones! If you want to find out more about Julbo, have a little look at the bottom of this page, we've compiled all the information you need to help you make the right choice!
Show less
Julbo sunglasses buying guide:
Always trendy, the Julbo sunglasses never stop to impress with models that get more and more colourful and stylish with each year. But the Julbo range is so dense that it's easy to get lost! That's why we decided to create this little portfolio to help you find the style that suits you in the blink of an eye. Just click on the model you like and you'll see all the colours and lenses available!
Julbo kids sunglasses, colourful sunglasses for the young ones:
Julbo offers a full range of kids sunglasses specially designed to survive the worst abuses. And yes, we all know too well how kids treat their belongings! These junior sunglasses also ensure a total protection against UV and sun glare. Very practical, some models like the Looping sunglasses can even be worn both ways. With Julbo, innovation is everywhere!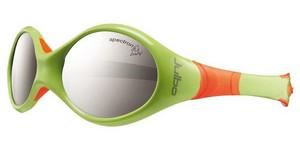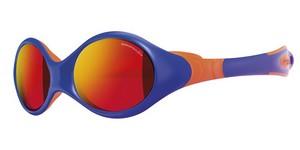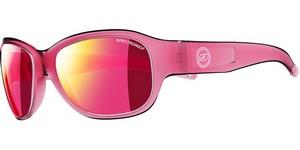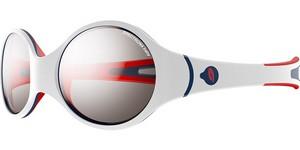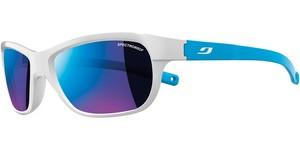 Julbo Glacier sunglasses:
Timeless, the Julbo Glacier sunglasses are the assurance that you'll get an optimal protection from all directions thanks to its enveloping side covers. These models are declined with different lenses depending on your practice. Category 4 lenses such as the Alti Arc 4 are clearly made for high-mountains and Himalayan races while category 3 are more suited for a daily use.
Julbo Sport sunglasses:
Whatever your practice, skiing, mountain-biking, running, trailing or even sailing, this sport sunglasses range will help you make the most of your outings in the greatest comfort. Each model comes with its own unique particularities, such as the oleophobic and hydrophobic treatments you'll find on the high-end Regatta sailing sunglasses for example.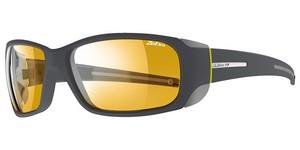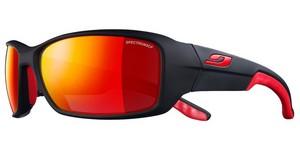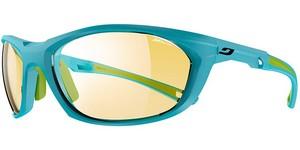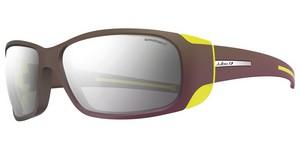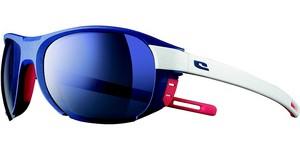 Julbo lifestyle sunglasses:
Are you dreaming of nice aviator sunglasses? Do you fall for super stylish vintage sunnies with truly unique colours? Then, with Julbo, you are bound to find what you are looking for! Let yourself be tempted and give the final touch to your look with these unique shades.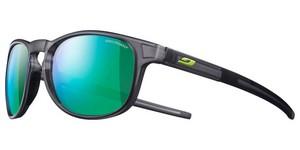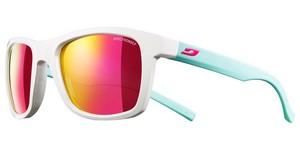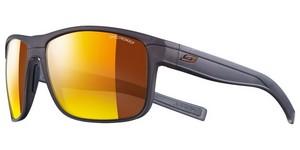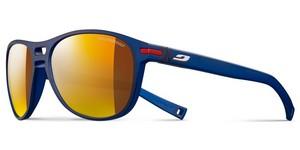 How to choose your Julbo sunglasses?
To each practice its Julbo sunglasses! That's why Julbo offers different sunglasses collections depending on your sport and on the luminosity levels you'll encounter.
The flagship lenses of the brand are of course the photochromic lenses: very high-tech lenses that change shade automatically depending on the ambient light. The Zebra Light glass is able to go from a level 1 protection index to a level 3 and as a consequence, is perfect for a daily use and for sports where you go through lots of shaded areas, like in mountain biking for example.
More suited to mountain activities, the Julbo Zebra sunglasses can vary from a protection level 2 to a protection level 4 and that make them ideal for cross-country skiing and high-altitude hikes.
Even more powerful, the Julbo sunglasses with Cameleon glass offer a protection going from level 2 to level 4+. In addition, this Cameleon glass is polarized, prevents undesirable glare and comes with an anti-fog treatment. The Cameleon sunglasses are already a true reference for high-mountain specialists.
Julbo has also developed a special anti-glare photochromic and hydrophobic lense for watersports enthusiasts: the Octopus glass. You'll find this technology on all the Julbo Octopus sunglasses.
Last but not least, Julbo's Falcon glass was specifically designed to be used behind the windshield of your car. It is both photochromic level 2-3, polarized and oleophobic. You'll be able to swallow the miles freely without ever being blinded by the sun.
But Julbo, that's also some classic models like the category 3 Spectron 3 that can be more or less enveloping depending on the models. The Spectron 3 sunglasses are the ideal everyday glasses for nice summer days. And if, on the contrary, you are just looking for maximum protection, the Spectron 4 are your best bet to go hiking on a glacier or for a trek in the un trek in the Himalaya.
With Julbo, there is truly something for everyone: from the Julbo kids shades to the colourful women sunglasses without forgetting the ultra high-tech models, you'll be spoilt for choice!