If you want the best view on the slopes, there's no getting around it, you need a good ski goggle! Spherical or cylindrical, with photochromic or interchangeable lenses, flashy colors or aggressive racing look, no matter your style all models are packed with technologies specifically designed to enhance your riding experience and making a choice can be tough. To help you see things clearer, Glisshop has prepared a selection of models that will up your game on the slopes. From the most affordable to the most high-end ones, here it is, the best of 2020, for your eyes only!
Winter Your Life Meije
What better way to start than with the Meije? Our own ski goggle and probably one of the best value for money out there! With its large spherical lens, lightning-fast magnetic lens swap system, and two lenses (category 1 and 3 for a versatile use), you'll be ready to face everything the mountain has in store for you. This simple yet effective goggle has everything you might expect at a lower price point. From the strap reinforced with silicon for a better grip on your helmet to the thick face foam providing 5-star comfort, what else could you ask for? Check out our Meije goggles, available in various colours to make sure they match your game!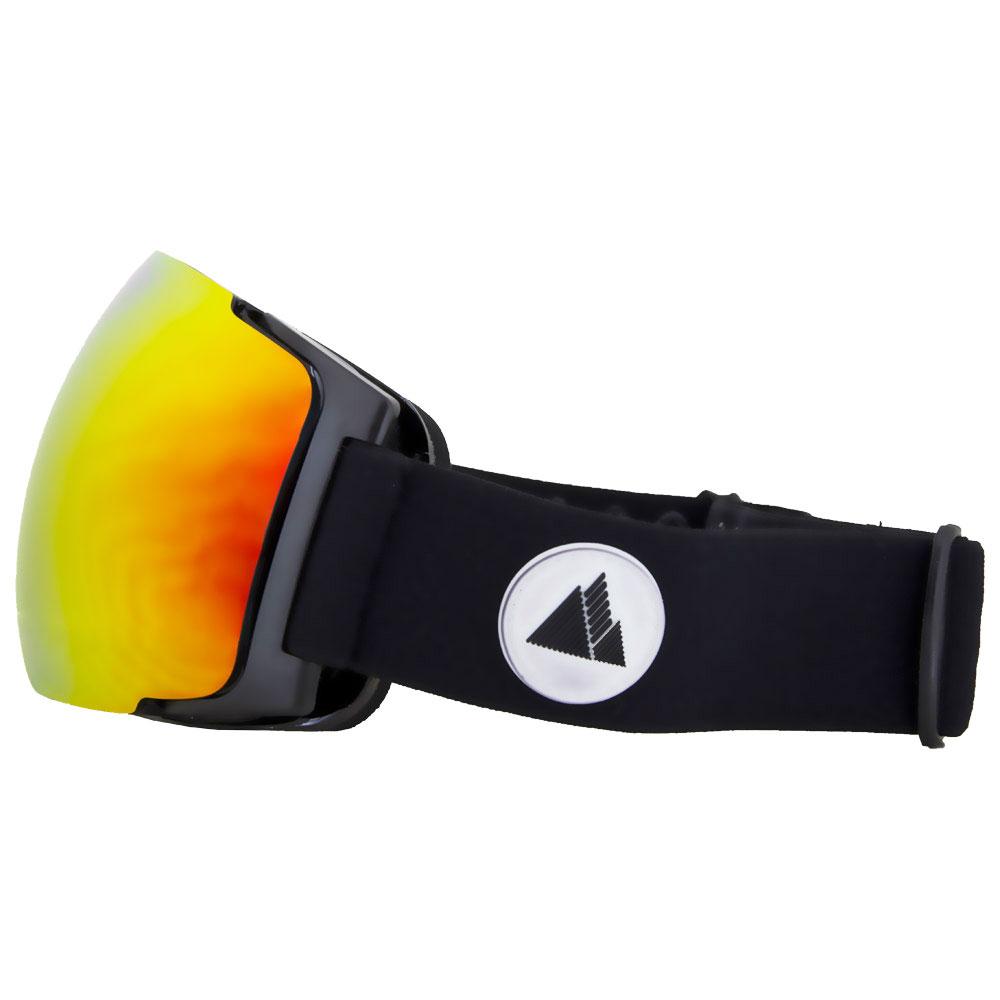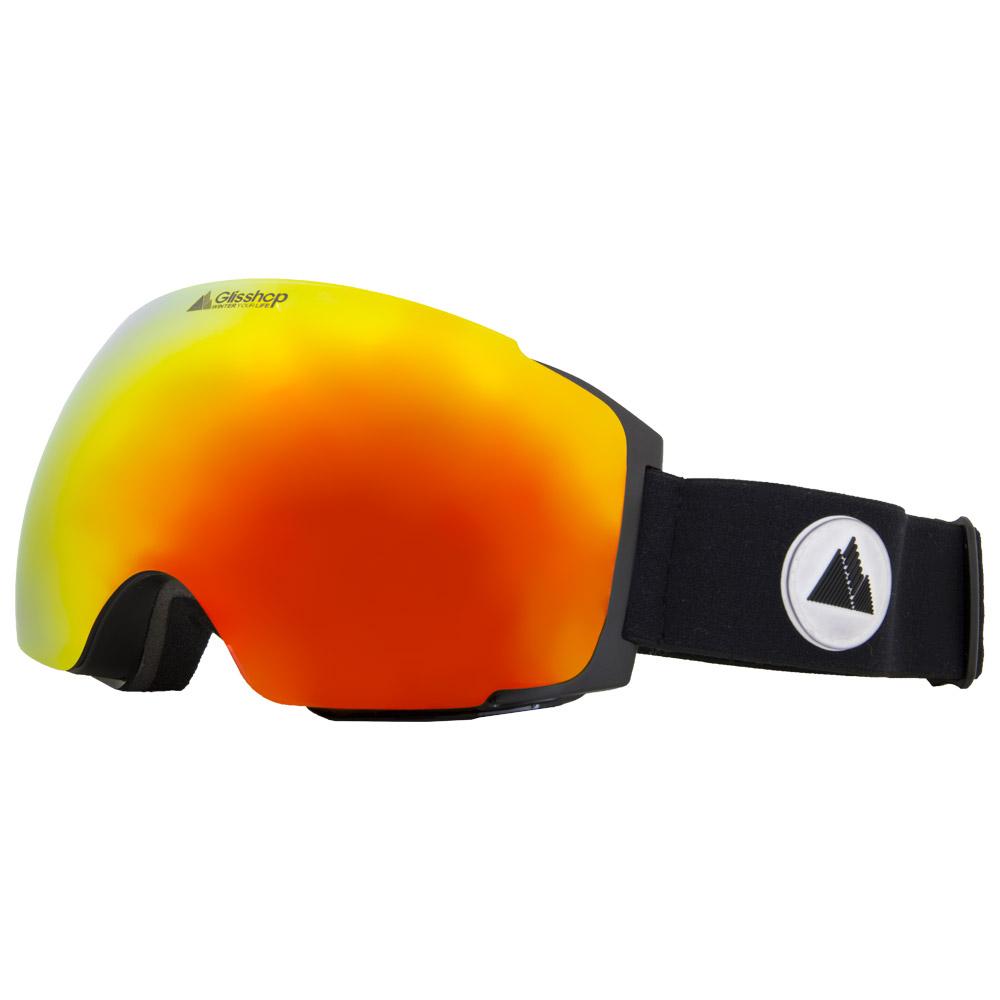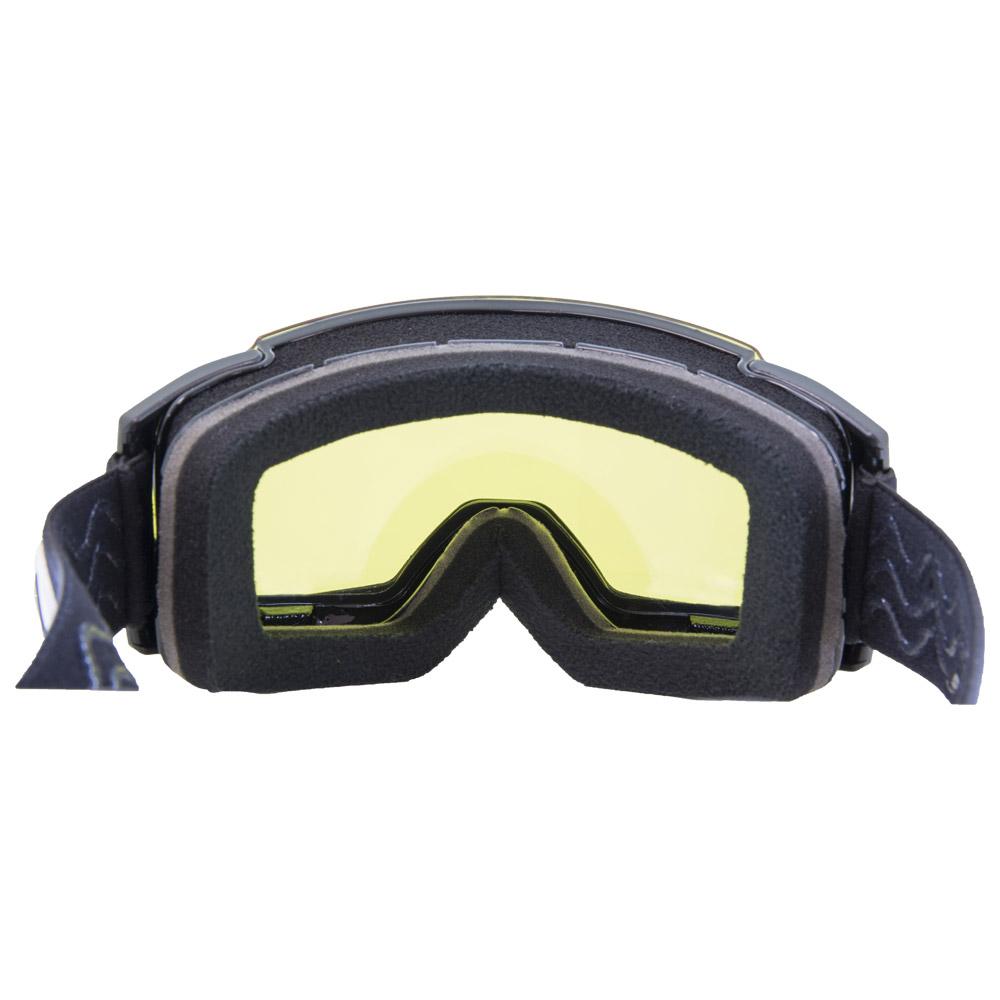 Oakley Flight Deck
With the Flight Deck, Oakley is once again living up to its reputation! This high-end model, inspired by aviators' goggles, has been a rider's favorite for years. With its splendid frameless design offering an unrivaled field of view on the slopes and the incredible Prizm technology, a little revolution from the world of lens optics, it provides a crystal-clear view on the slopes with enhanced contrasts for an unparalleled perception of your surroundings. Not only super classy, the streamlined frame has been designed for a full helmet compatibility, thus combining comfort and protection to perfection. Believe us, it's not Oakley's best-seller for nothing!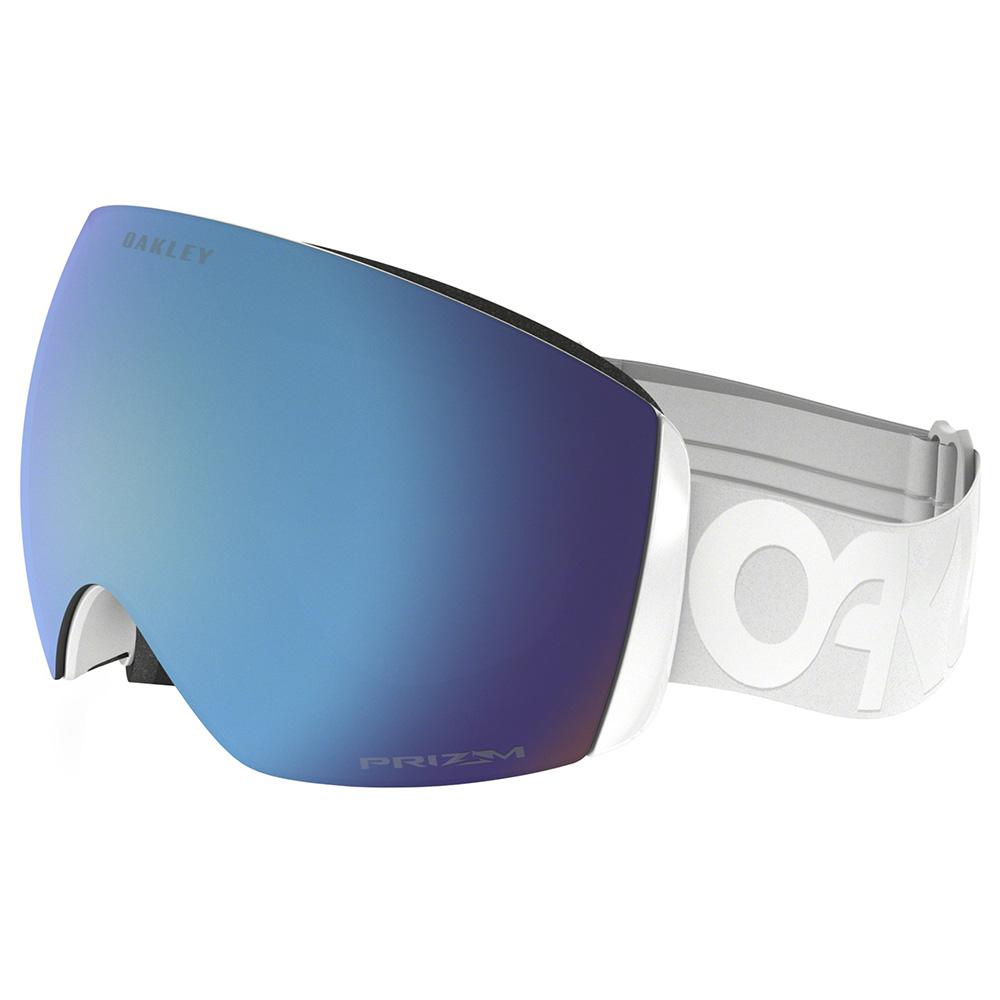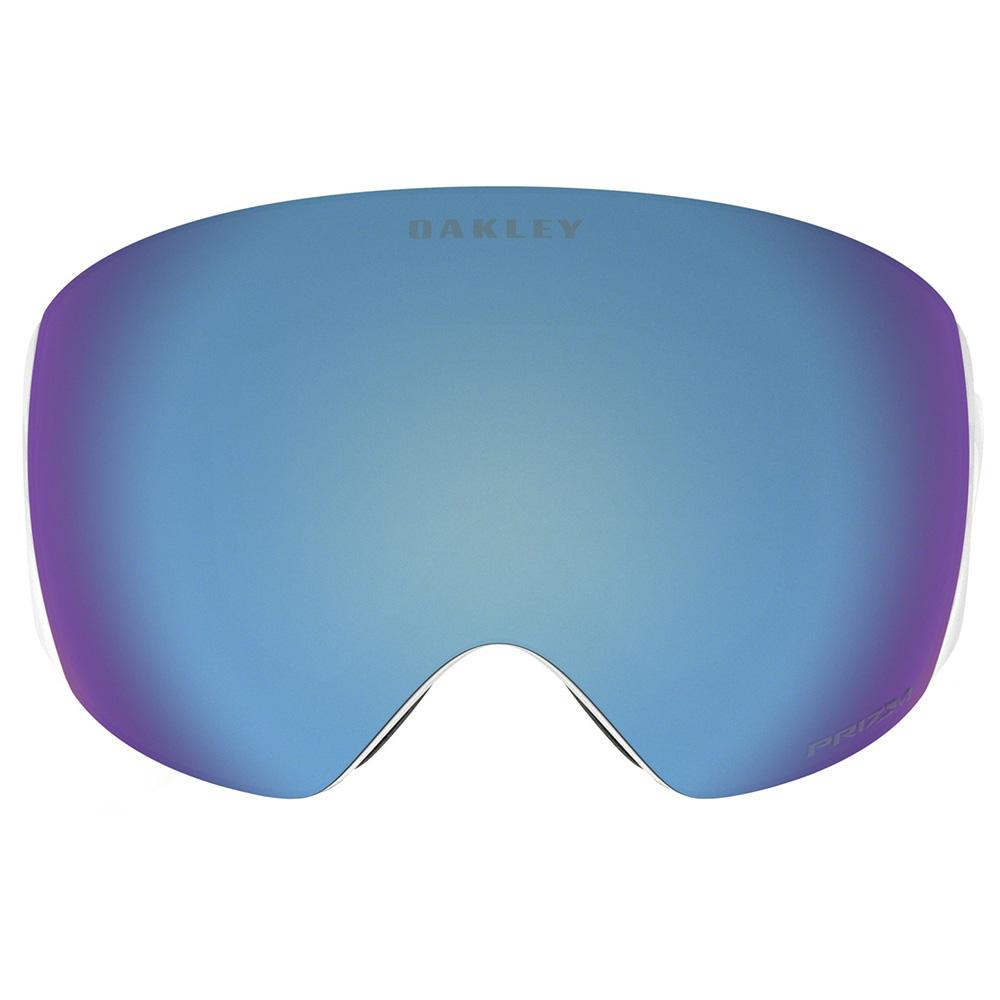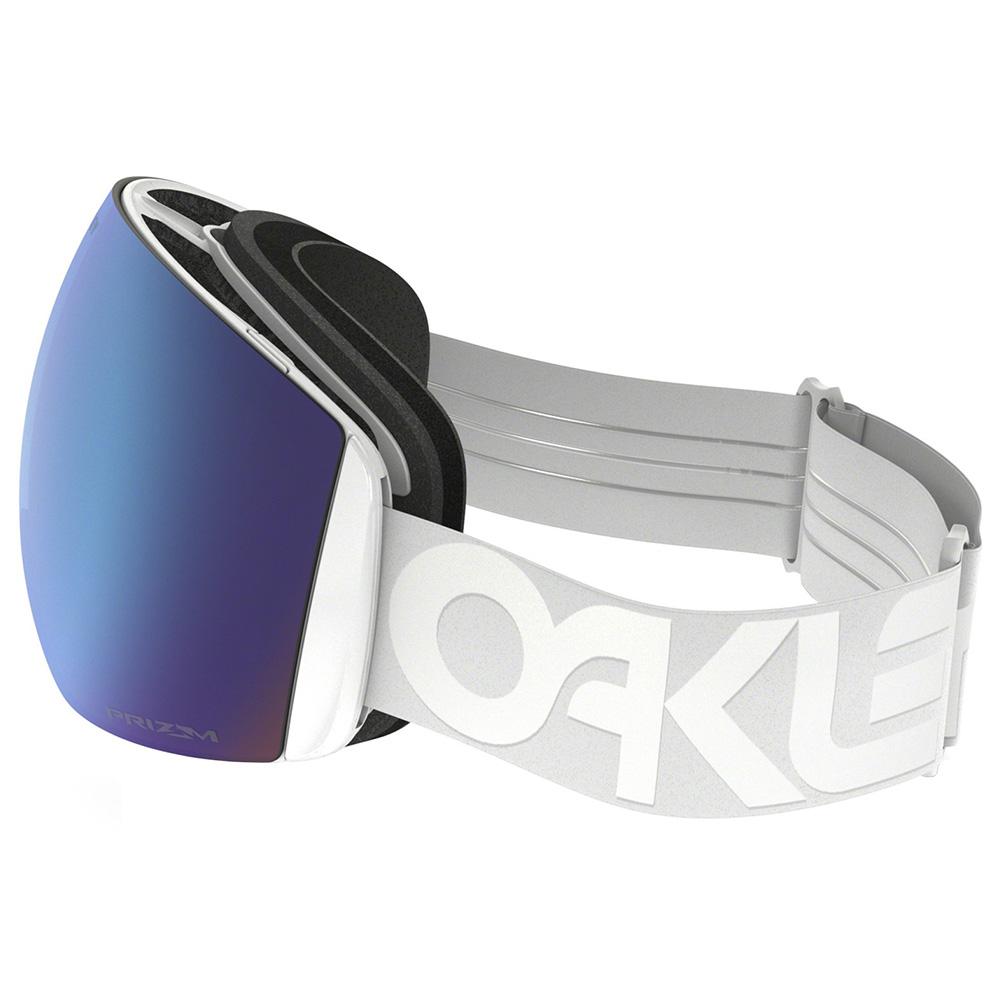 Giro Ella White Zag Vivid
Here's one for the ladies, the Ella women ski goggle from Giro is a bold and beautiful model with a frameless design and two interchangeable Vivid lenses by Zeiss, an unmistakable pledge of quality and the guarantee you'll enjoy a spotless vision with a wide panoramic view no matter the conditions. Even better, the quick-change system lets you swap lenses on the fly and the EVAK Vent Technology combined to the anti-fog coating keeps moisture away for a perfect riding experience. So sleek style, comfort, performances? What did we forget? Oh yeah, this is an OTG goggle which means you can wear it over your viewing glasses. You'll never want to take it off!
Scott Unlimited II Otg
True to the legendary Scott design and specifically tailored to offer the highest level of performance to riders with prescription glasses, the Unlimited II OTG features a large photochromic lens that adapts to the light conditions in real time, darker if it's sunny, lighter if it's cloudy. And that's not all, the cutting-edge Amplifier technology enhances the contrasts to give you a better perception of the terrain, allowing you to ride with unparalleled precision. The silicon strap for its part holds it perfectly in place and the sober design gives you a sleek and distinguished look as you ride down. A truly iconic model with performances that matches its reputation.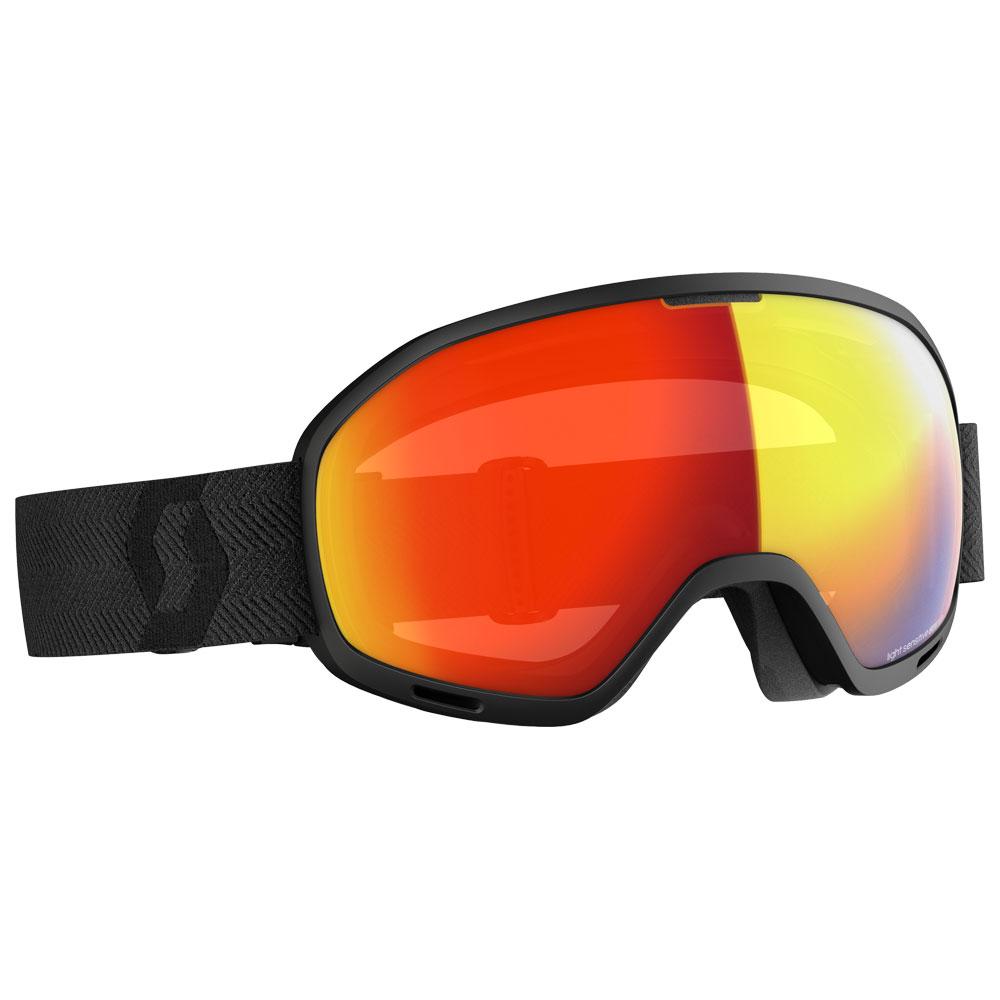 Atomic Savor
With its light and resistant NTX construction and a photochromic lens that adapts automatically to the brightness of your surroundings, the Atomic Savor Photo ensures a flawless protection against glare and impacts. This model stands out with the absolute comfort of its Live Fit memory-shape frame providing an instant individual fit and its warm and soft triple-density foam. Its price is more than reasonable and you get a silicone-coated strap for a perfect helmet grip. The little extra compared to the others? No matter how cold it gets, it won't affect the lens performances!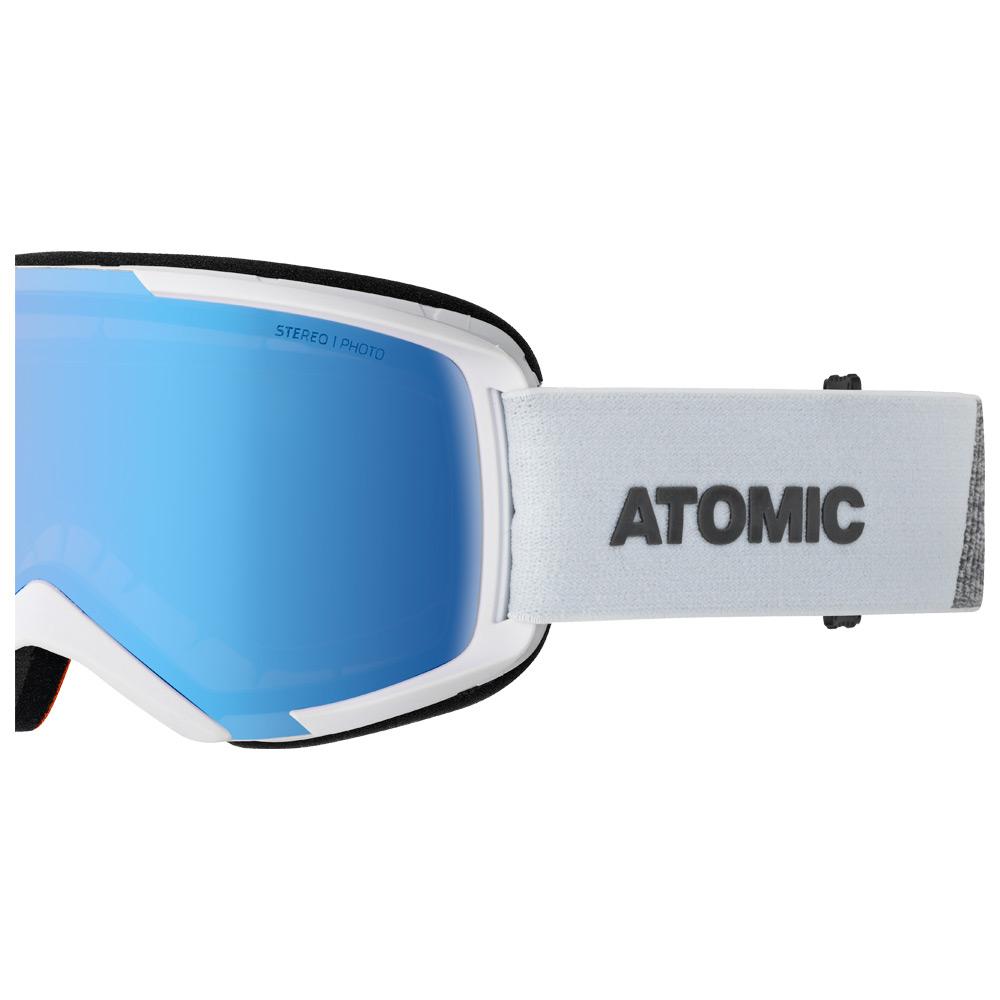 Anon M3 Mfi
If you're looking for a wide cylindrical goggle offering a maximum of performances, look no further, the M3 from Anon is the way to go. Combining a high visual quality with a comfortable frame and two quality Sonar lenses from Zeiss for an enhanced perception, it allows you to change lenses changes faster than ever before and keeps you nice and warm with its clever MFI system (for Magnetic Facemask Integration), a little hack unique to the brand that lets you connect your facemask to your goggle for a flawless comfort and protection (and a nice stealth operative look!). Lasly, the full-perimeter channel venting ensures a constant airflow for a clear fog-free vision no matter the conditions. Get ready to slay the slopes!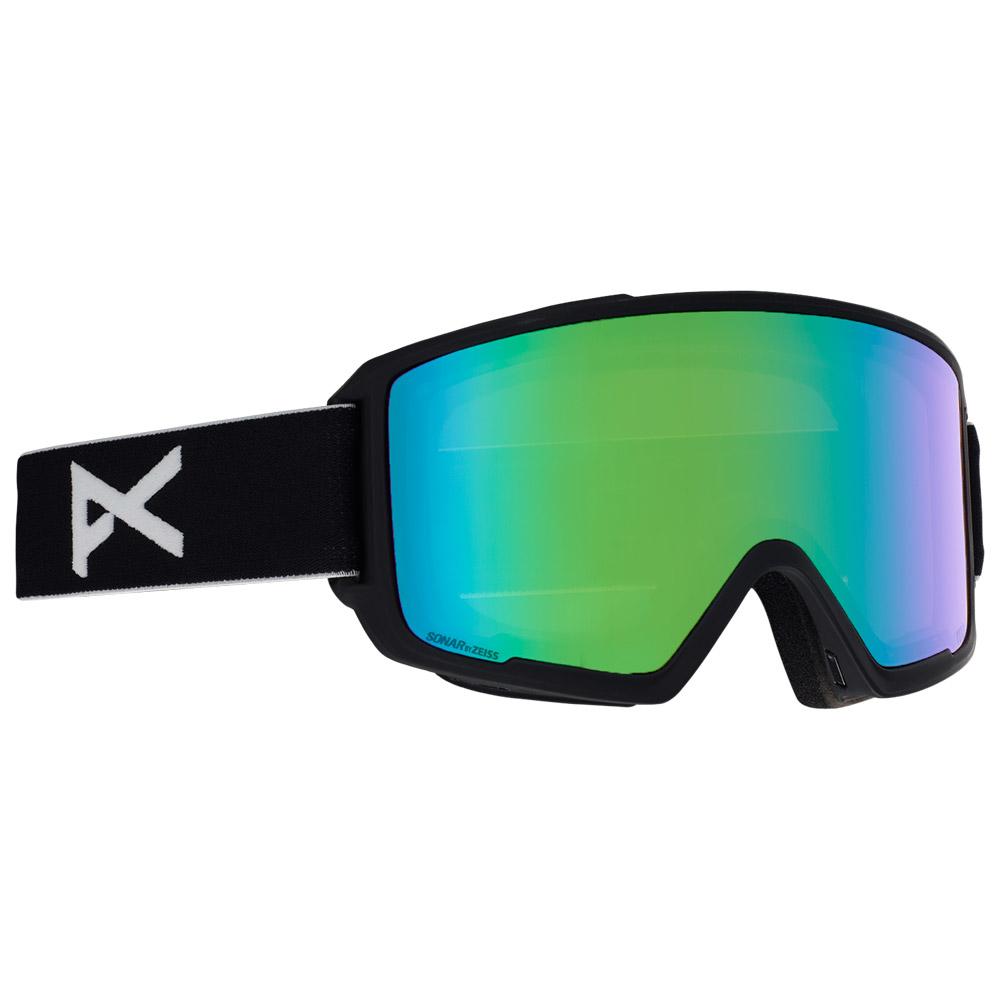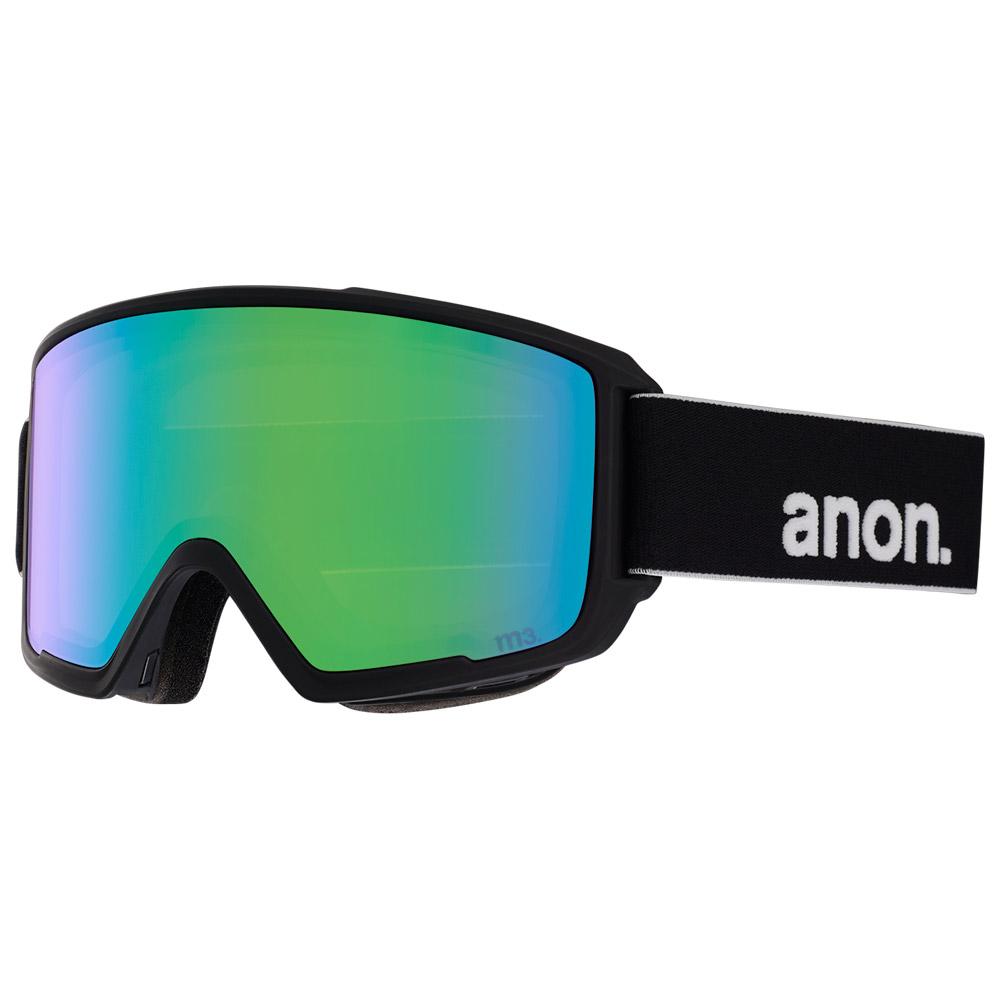 Smith Squad Xl
Here's the widest cylindrical goggle from the Smith collection and probably one of the most beautiful model out there! The Smith Squad XL is a mid-range model with an upscale finish that combines the qualities of the Fog-X and ChromaPop technologies for a crystal-clear view on the slopes. The oversized frame and large strap fit perfectly on your head/helmet for a perfect balance between comfort and precision with as a bonus, a sweet style as you ride down! But beyond the splendid colours, this Smith best seller also shines with its excellent value for money!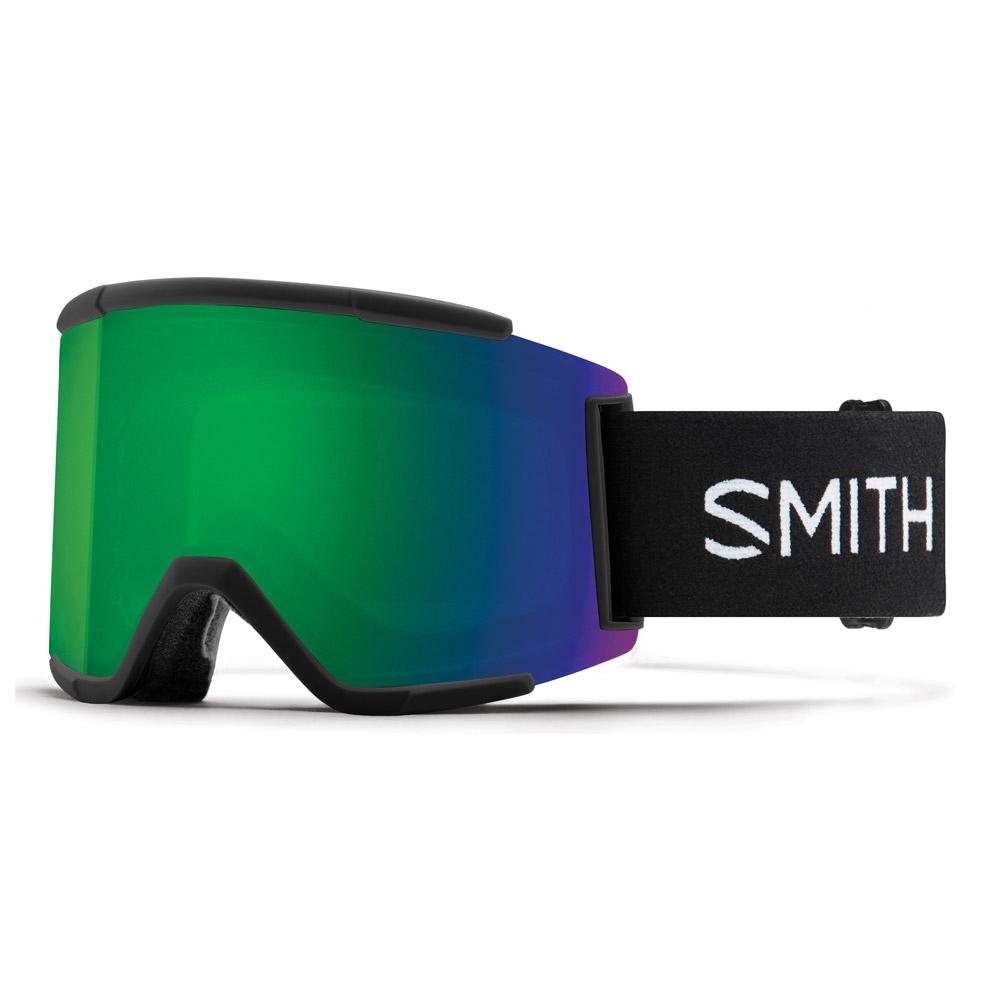 Smith I/o Mag
Performance and function reach new heights with Smith, the optics pioneer, and its latest model, the I/O MAG. A high-end magnetic goggle with an ultra effective anti-fog system and two super-stylish Chromapop lenses for bold colors. You can switch them in the blink of an eye thanks to a very-intuitive double-locking system and the combination of TLT and Porex technologies ensure a crystal-clear vision, without distortion due to the altitude changes. Even better, this goggle has been designed to work in pair with the Smith ski helmets, giving you not only a wide field of view but also an upscale protection that will help you ride with confidence. A model that can handle any situation.
Julbo Aerospace Otg
Another best seller, this time from Julbo, the Aerospace was designed in collaboration with the brand's pro riders to offer you breathtaking performances. With a wide spherical lens that helps you anticipate the elevation changes and a unique Superflow system that allows you to move the lens forward to get more air on the climb, this is the only goggle that's as effective on the way up than on the way down! You'll love its minimalist design and anatomic frame, cherry on top, you get the very-effective NXT photochromic technology with a lens tint that adapts to the ambient light conditions all while protecting you from harmful sun rays. Ideal for a versatile use, in the resort or hiking in the backcountry.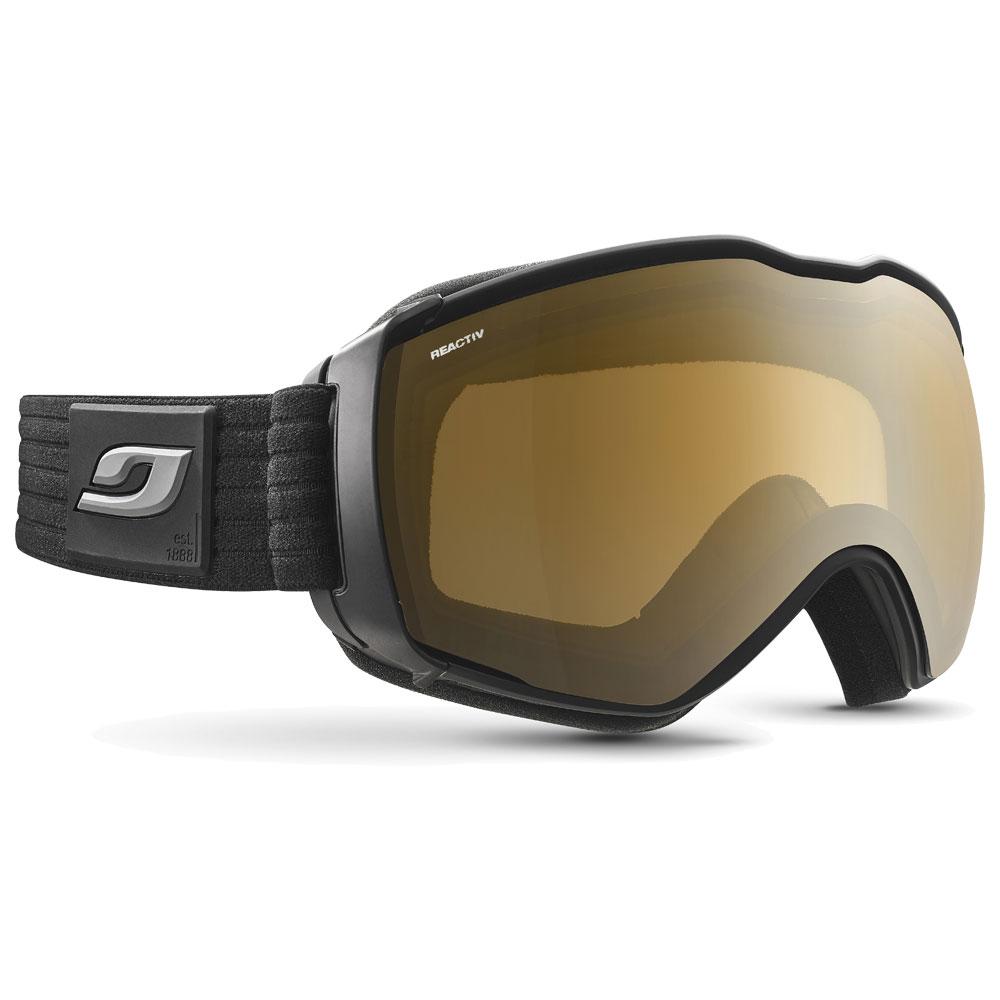 Bolle Nevada
The latest member of the Bolle family, the Nevada goggle combines style and performance beautifully with a large cylindrical photochromic lens and a frameless design offering a XXL field of view. A retro/vintage look that conceals modern performances and an ideal combination of clarity, lightness, and impact resistance with fast colour changes even at low temperatures. As if that was enough, the goggle is reinforced with a comfortable triple-density foam and a silicon strap offering a perfect hold on the helmet, a top-notch comfort and practicality that will quickly seduce the best athletes out there.