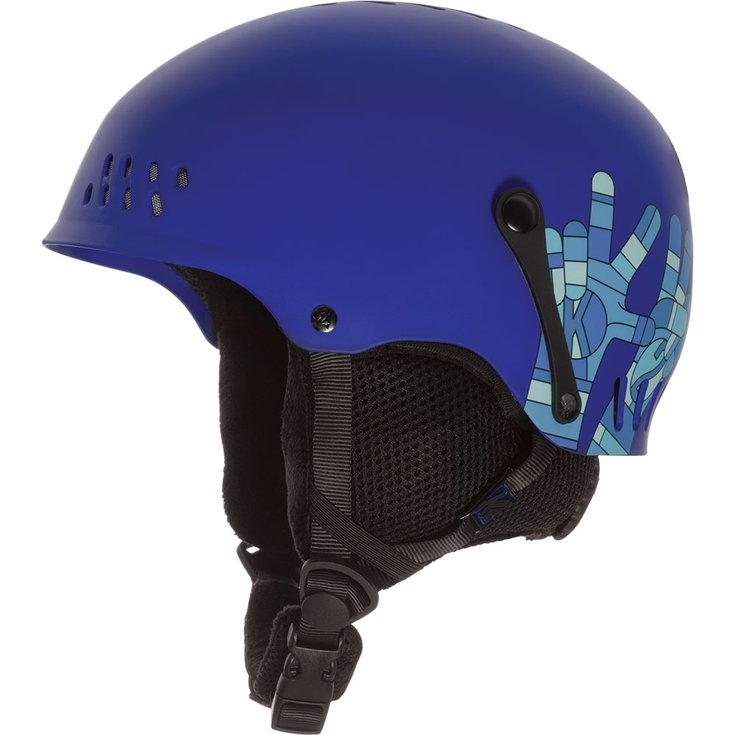 Description
Vivian
Accessory expert
"Some look for functionality, others for style or performance. Whatever it is, we'll find it together and make sure we add the safety dimension to it! Call me on 020 3129 3301."
With its simply fun style and reliable performance, the Entity has the stamp of approval from groms and parents alike. 
K2's K2Dialed™ Fit System is easy to use and optimized for custom comfort even as your kid's noggin keeps growing – plus, the Entity's full wrap liner is easily removed and washed for season-to-season shredding. 
Sizes : XS, S
Weight : 480g
Helmet Construction : Hardshell
Fit System : Dialed
Venting : Passive
Bike Certified : True
Technical Features :    
Hard Shell : Hard-Shell helmets are built to last and will look good no matter how many trips they make in and out of your gear bag. Hard-Shell helmets protect you from impact thanks to lightweight EPS foam bonded to an injection molded and durable ABS shell.
Passive Channel Venting : Channels on the inside surface of the EPS direct air-flow between your head and the helmet, removing moisture and excess heat for all day comfort.
Full Wrap Liner : A comfortable, washable, full-coverage, breathable liner design that wicks away moisture to prevent overheating and seamlessly integrates fit and audio systems.
K2Dialed : The K2Dialed Fit System creates a custom-fitting helmet no matter what your head shape. An ergonomically inspired three-point adjustable interface maximizes fit and customization with the twist of a dial. This allows for the ultimate convenience of being able to make fit adjustments on the fly.
Bike Certified : Certified by North American bicycle helmet safety standard and European bicycle and skateboard helmet safety standard.
Specifications
Technical data Helmet Entity Blue
Year

Winter 2020

Technologies

Lateral goggle clippers

Micrometric helmet clipper

Option

Size adjustment

Washable

Permanent Venting

Reference nr

H18K2ACC005

Gender

Kid

Personal Protective Equipment products (PPE) such as, climbing harnesses, carabiners, helmets, safety harnesses, pulleys, ropes, belay devices, etc. receive increased vigilance in case of a product return. The item must be new, must have never been worn or used. It cannot have been unpacked and tags, protective films or wrappings cannot have been removed or touched. If one of these conditions is not met, we will be compelled to refuse the return, for obvious safety reasons.