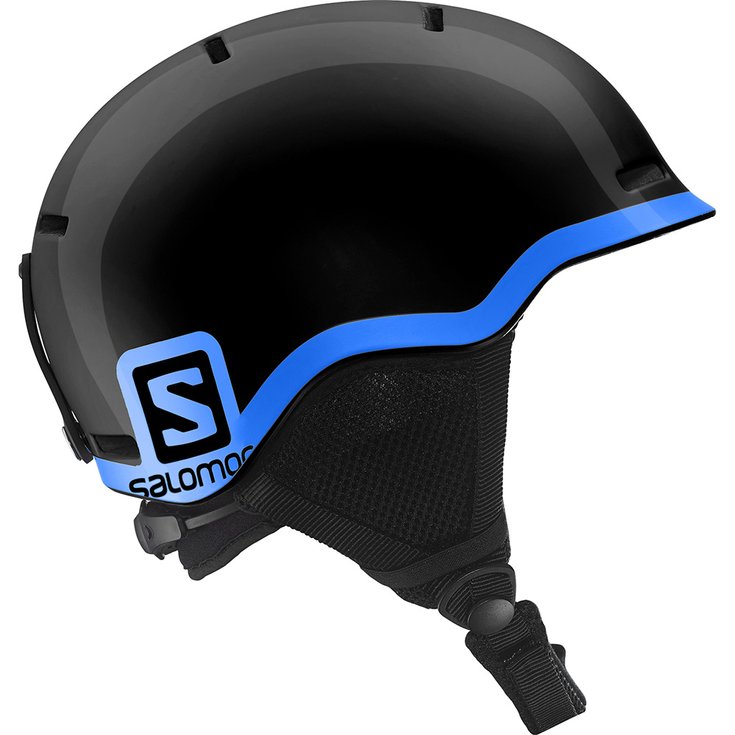 The Salomon Grom features the Custom Dial System. This ski helmet for kids comes with a strong In-Mold construction for optimal protection.
Please select the specs needed.
Description
Vivian
Accessory expert
"Some look for functionality, others for style or performance. Whatever it is, we'll find it together and make sure we add the safety dimension to it! Call me on 020 3129 3301."
Kids like a helmet that doesn't weigh them down. So we built the Grom, a superlight junior helmet with custom dial adjustment system that fits every head shape.
Specifications
Technical data Helmet Grom Black
Year

Winter 2022

Technologies

Removable ear pads

In-mold shell + EPS construction

Oval shape

Adjustment reel

Chinstrap dessing

Fully padded

Option

Size adjustment

Permanent Venting

Washable

In Mold

Reference nr

H17SALOACC078

Gender

Kid

Personal Protective Equipment products (PPE) such as, climbing harnesses, carabiners, helmets, safety harnesses, pulleys, ropes, belay devices, etc. receive increased vigilance in case of a product return. The item must be new, must have never been worn or used. It cannot have been unpacked and tags, protective films or wrappings cannot have been removed or touched. If one of these conditions is not met, we will be compelled to refuse the return, for obvious safety reasons.

Helmet shape

Full Face