Safe Protective Accessories
Ski bag Safe Protective Accessories Ski Premium Bag Black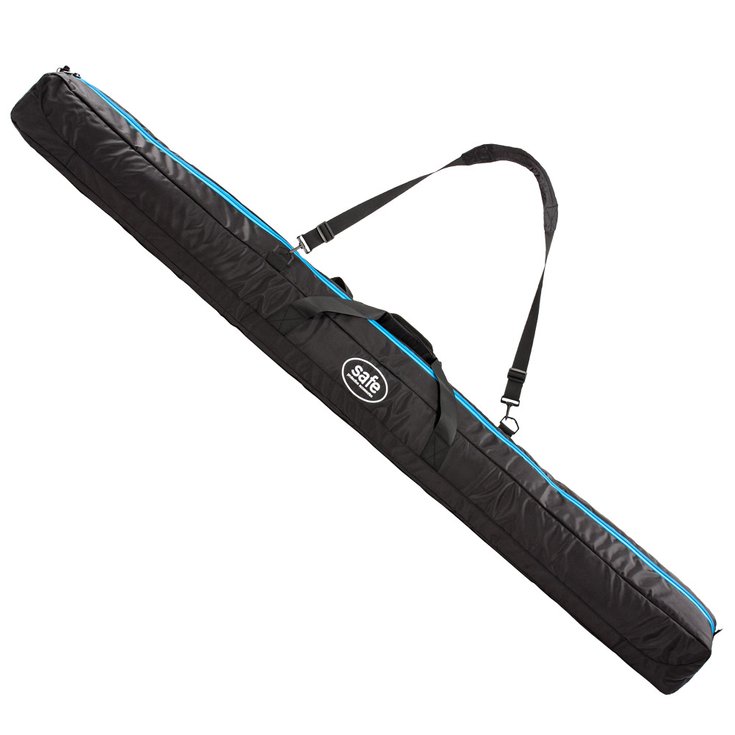 The Safe Protective Accessories Ski Premium Bag Black is a well-padded alpine ski bag that will allow you to carry your skis without risking damage.
Please select the specs needed.
Description
Vivian
Accessory expert
"Some look for functionality, others for style or performance. Whatever it is, we'll find it together and make sure we add the safety dimension to it! Call me on 020 3129 3301."
Safe Protective Accessories offers you a top of the range ski bag with the Ski Premium Bag Black. From a color point of view, we are on something sober and design with this completely black color, the blue reinforced zipper opening and the Safe Protective Accessories logo embroidered on the fabric of the bag.

As far as protection is concerned, the Ski Premium bag offers you enough to store or carry a pair of skis safely, with its padded lining that covers the entire bag.

Great care has been taken to offer you the most complete product possible. The Ski Premium is equipped with 2 handles and a large shoulder strap to carry the bag on your shoulder. After your day of skiing, once the skis are stored in your car, the snow will not run onto your seats or into your trunk thanks to the Ski Premium's waterproof construction. Finally, the little extra detail is the 2 label holders located at the ends of the bag.

A quality ski bag that does what you want it to do and more.

Features:
Capacity for one pair of skis
Waterproof construction
Reinforced zip
2 handles
1 shoulder strap
2 label holders
Black colour
Embroidered Safe Protective Accessories logo
Specifications
Technical data Ski bag Ski Premium Bag Black
Year

Winter 2022

Transport

Adjustable strap

Capacity

1 pair of skis

Reference nr

H18SAFEACC006

Gender

Men

Women