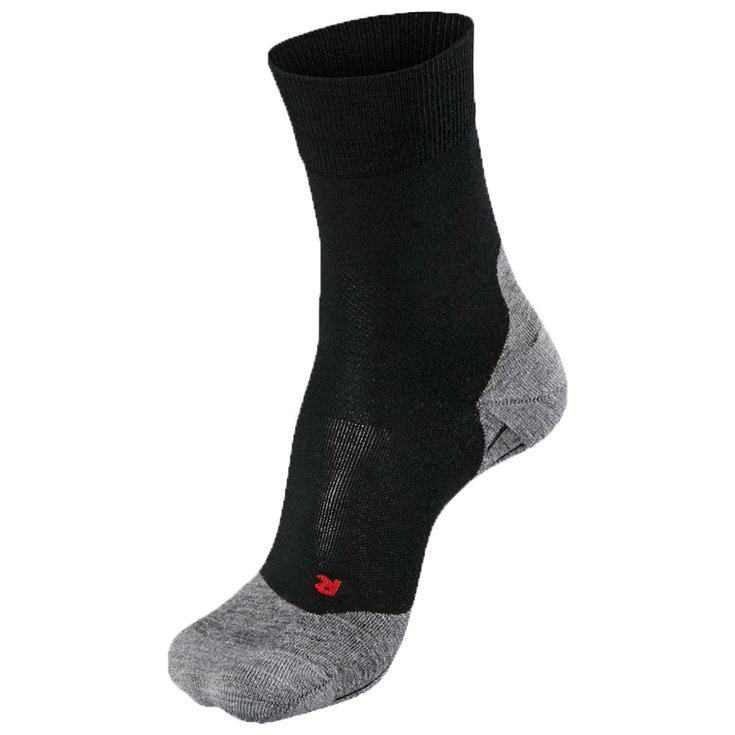 The Falke RU4 Whool Black-Mix sock is ideal for cold weather conditions. It has the thermal insulation qualities of Merino wool while remaining highly ventilated.
Please select the specs needed.
Description
Vivian
Accessory expert
"Some look for functionality, others for style or performance. Whatever it is, we'll find it together and make sure we add the safety dimension to it! Call me on 020 3129 3301."
With the insulating qualities of Merino wool, the RU4 Whool sock is ideal for cold conditions. The three-layer composition provides excellent moisture transfer to prevent perspiration build-up in the fabric. Reinforced zones on sensitive areas of the foot and under the arch reduce the risk of blisters due to chafing. The soft touch provides comfort in a way that only Falke can do.
Composition:
- 38% Polypropylene
- 35% Merino wool
- 27% Polyamide
Specifications
Technical data Nordic sock RU4 Wool Black-Mix
Reference nr

H18FALKACC005

Gender

Men