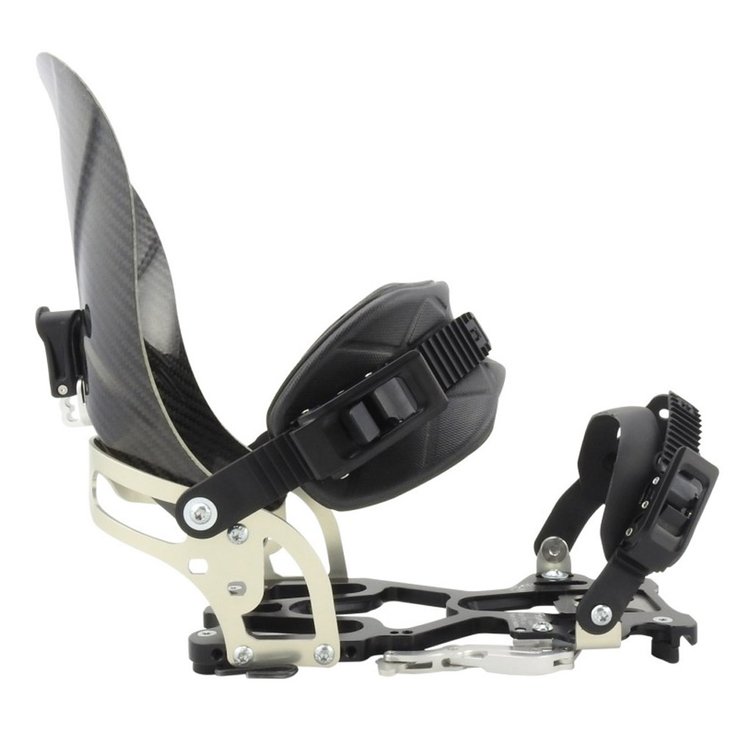 Men
Winter 2022
Advanced - Expert
Please select the specs needed.
Description
Lucas
Snowboard expert
"Every rider has his own style and his gear must match. Freestyling, freeriding, splitboarding, I want you to find what you look for. Call me on 020 3129 3301."
The Feyan Carbon Black is a splitboard binding by the brand Plum whose products are fully designed and manufactured in France. The Feyan binding is the high-end model of the brand conceived to provide you with maximum lightness, reactivity and performance.
What can the Plum Feyan Carbon Black Grey splitboard binding do?
You are looking for something ultra responsive that will give you a total control of your board without sacrificing lightness and efficiency during climbing? With its robust and refined aluminum basis combined with an asymmetrical and lively highback made of carbon, the Feyan Carbon Black will obey your every command. Besides, with the Walk Or Ride technology, switching from one mode to another is super quick and you even have the possibility to adjust your highback forward lean from 0° to 20° according to your riding style.
Who is the Plum Feyan Carbon Black Grey for?
This Plum Splitboard binding is aimed at expert snowboarders and splitboarders seeking maximum lightweight on the climb and maximum reactivity on the way down to fully enjoy their ride.
What are the main qualities of the Plum Feyan Carbon Black Grey splitboard binding?
Lightness
Reactivity
Adjustable Walk Or Ride system
Specifications
Technical data Snowboard binding Feyan Carbon Noir Gris
Year

Winter 2022

Entry System

Classic

Level

Advanced - Expert

Category

Split

Compatibility Insert 4X4

Yes

Compatible insert 4x2

Yes

Reference nr

H19PLUMACC007

Gender

Men

Comfort

4

Reactivity

5

Baseplate stiffness

5

Highback Stiffness

4

Straps Stiffness

4

Sturdiness

4