The 12 best backpacks to shop in 2020
Whether it is for your daily commute or your freeride sessions, a proper backpack is the secret behind a good outdoor journey. To get you to school, weave through the city or explore the highest peaks, each rucksack comes with its own features and characteristics and we're here to help you make the right choice. Glisshop has selected 2020's very best, from the most compact running model to the most exhaustive pack for epic excursions on the mountain, here's everything you need to pack all the essentials and more!
Dakine Mission 25l
The famous Dakine Mission 25L is back! Like a fine wine, this super-convenient backpack gets better season after season. Versatile, affordable, and surprisingly-spacious, this skier's all-time favorite comes with a simple yet effective design that allows you to organize all your stuff easily and more importantly, to bring all your safety equipment for your high-mountain adventures. To make it more convenient, Dakine fitted it with a retractable abdominal strap so you'll barely feel it as you ride, and there's lined fleece pockets to protect your sunglasses and ski goggle. Cherry on top, this year's version comes with a laptop compartment that also works as a hydration pocket and you can even carry your snowboard (or skateboard) on your back thanks to a vertical carry system. It's the perfect All-rounder for the slopes, the school, and the streets.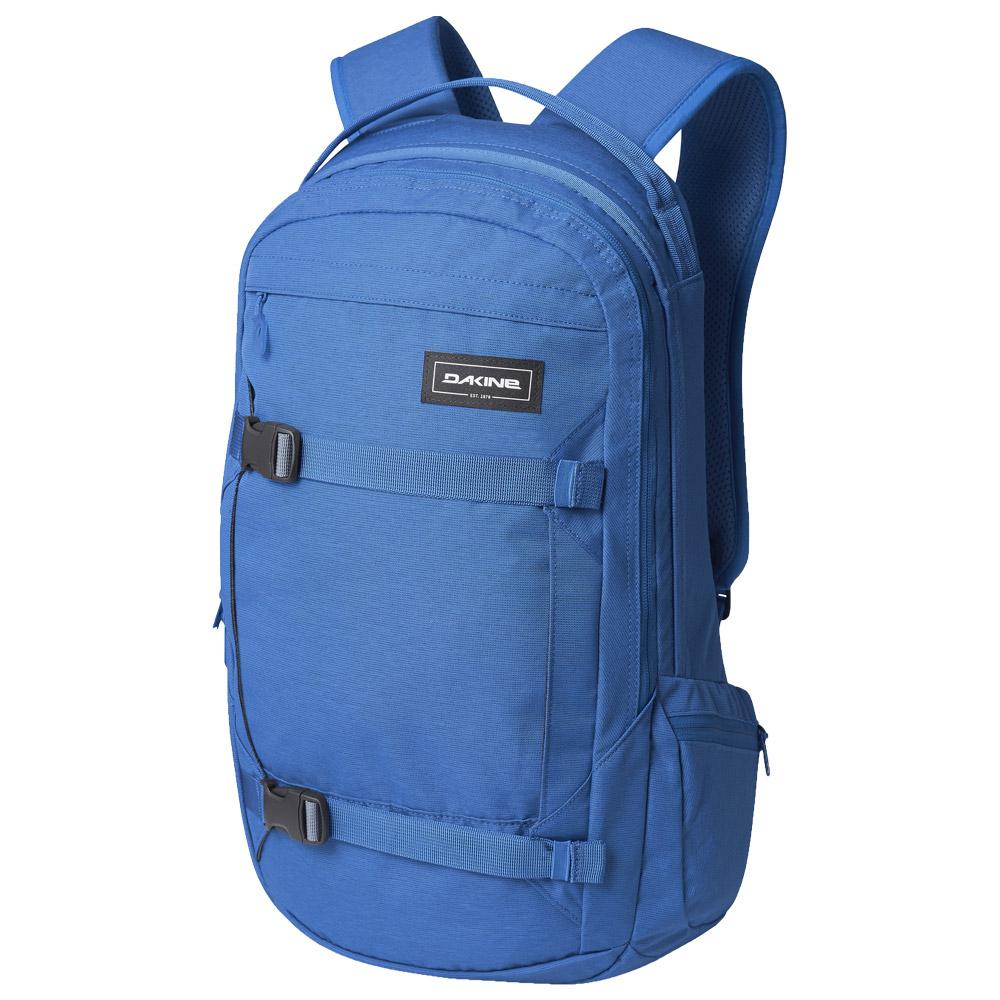 Ortovox Cross Rider 20l
Compact but sturdy, the Ortovox Cross Rider 20 is a versatile backpack so light you'll barely feel it (only 860g). With its compression straps, hydration-system compatibility, and fastening systems for skis, snowboard, ice axe and ski poles, it allows you to do much more than just packing the essentials though! Designed for skiing, ski touring, and trail running, it should be worn very close to the back for optimal sensations. It's a classic for short tours and freeride runs, you can travel light but with everything you need at hand, all of that with a style that exudes efficiency.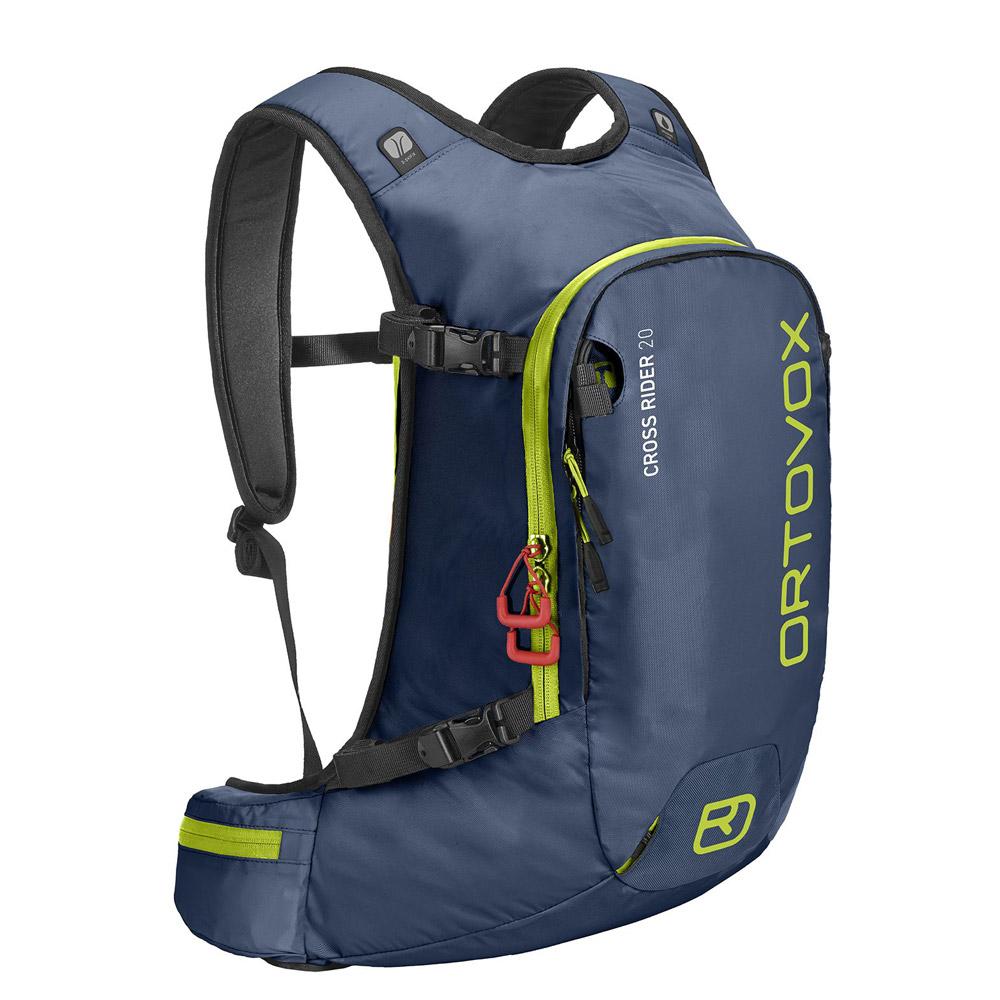 Osprey Talon 33
Often copied but never equalled, the Talon 33 from Osprey was born for long tours with its huge 33-liter volume. Behind its sober and modern look, this backpack conceals a clever design that will meet all your needs. The adjustable AirScape backpanel is super comfortable and the PowerMesh pockets will keep all your equipment well protected on the inside with room to spare for an extra jacket or two. Here comes the party piece though, almost everything is adjustable on this model, the custom fit ensuring a flawless comfort and practicality during your long outings. With this durable, comfortable, and exceptionally versatile model, Osprey truly has your back!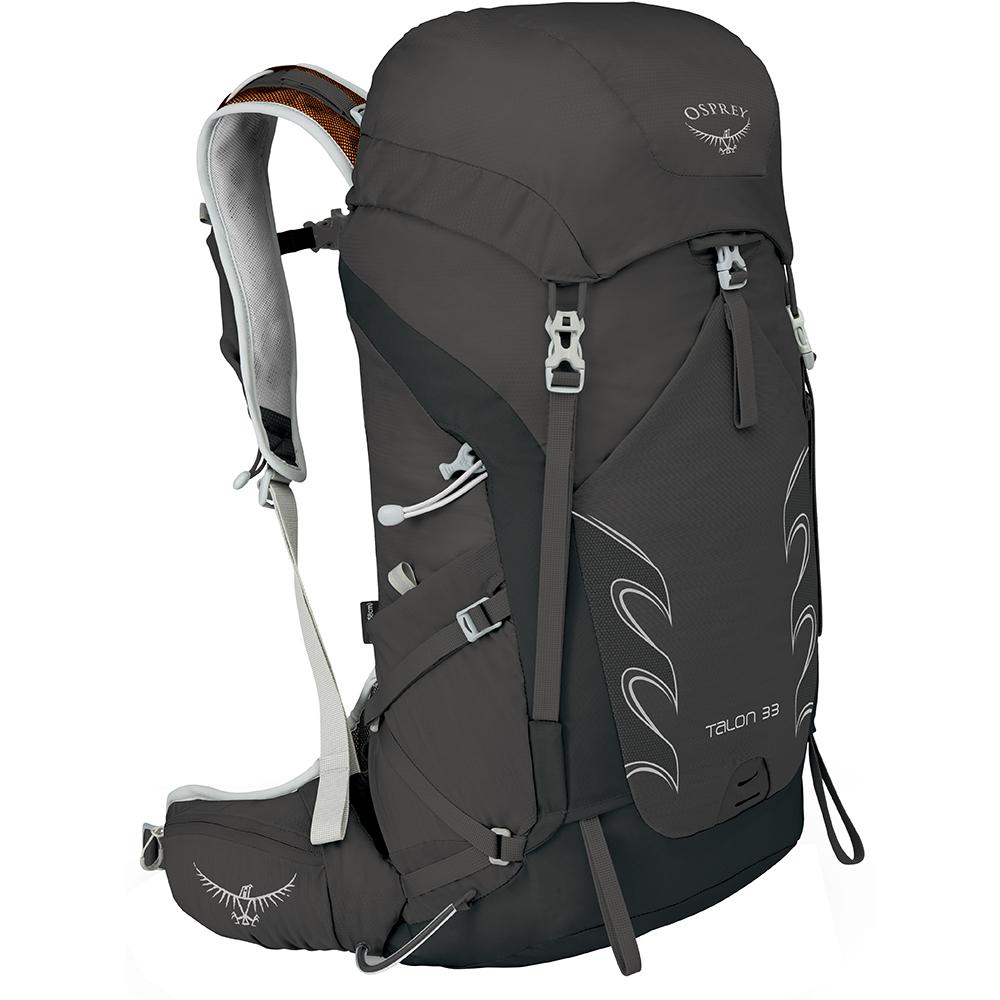 Evoc Fr Pro 20l
The Fr Pro 20l from Evoc combines the practicality of a classic backpack with the security and comfort of a back panel. Indeed here the back protector is integrated directly to your pack and with a weight of only 145g for a 95%-shock absorption, it would be a shame not to take it! As if that was not enough, the 20l volume makes it very-versatile allowing you to bring everything you need for your day-long outings, and particularly a hydration pocket up to 3l (with insulated drinking tube channel). The finish is absolutely spotless and you'll enjoy a neutral weight load for a perfect balance. In other words, a reliable companion whether you're going up or down.
Burton Day Hiker 25l
With its sophisticated look and discreet profile, the Burton Day Hiker 25L backpack is right at home both in the mountains and in the streets. Packed with practical little pockets, it allows you to bring all the gear you need for your all-mountain/freeride outings, class, or the office so strap your snowboard/skateboard on, the adventure awaits! With its clever carry system, reinforced shoulder straps and laptop/Ipad compartment, the Burton Day Hiker backpack has been a reference for years. It is now the undisputed champion in its category.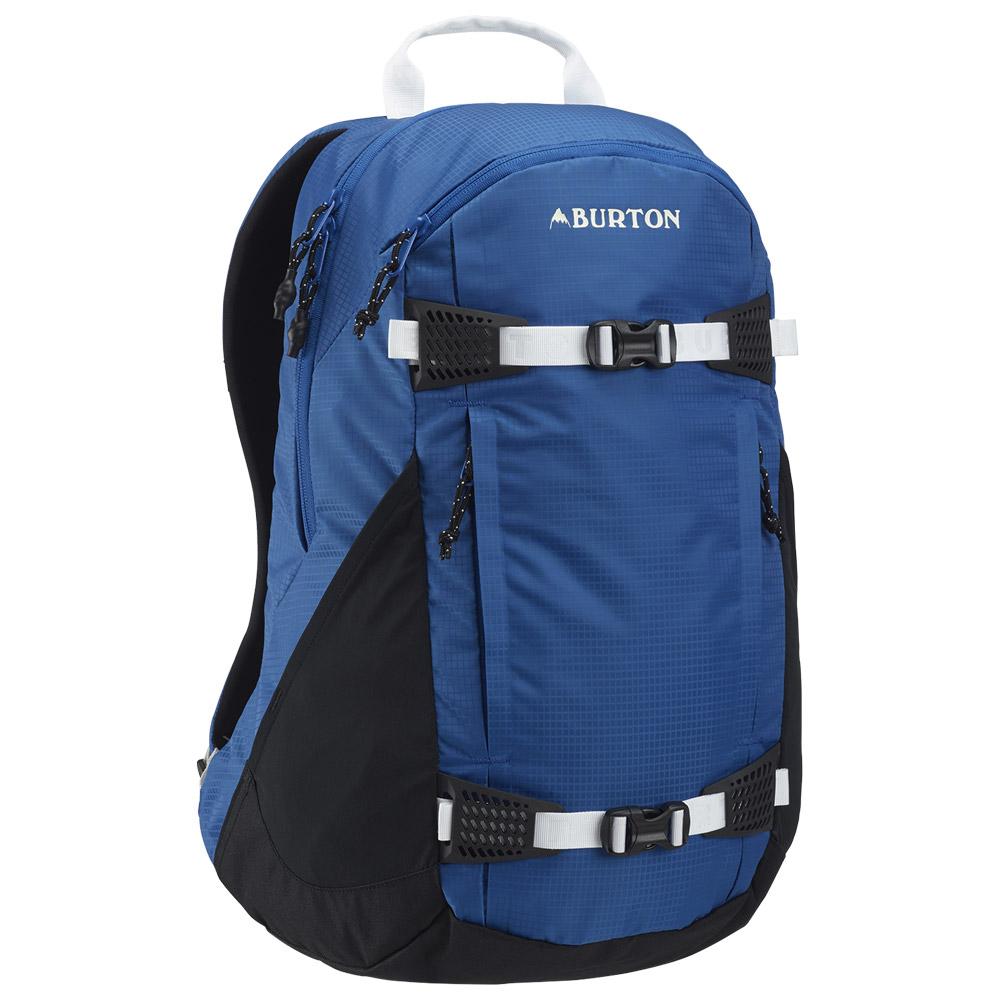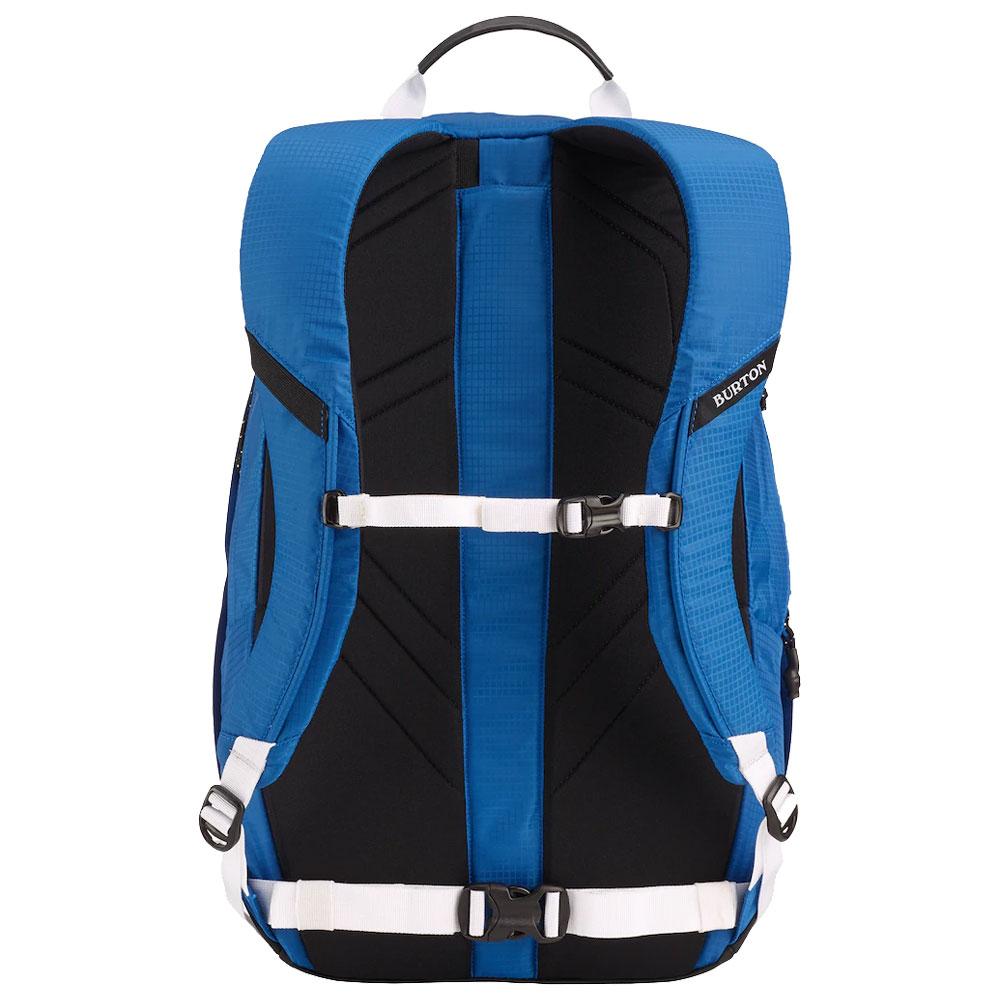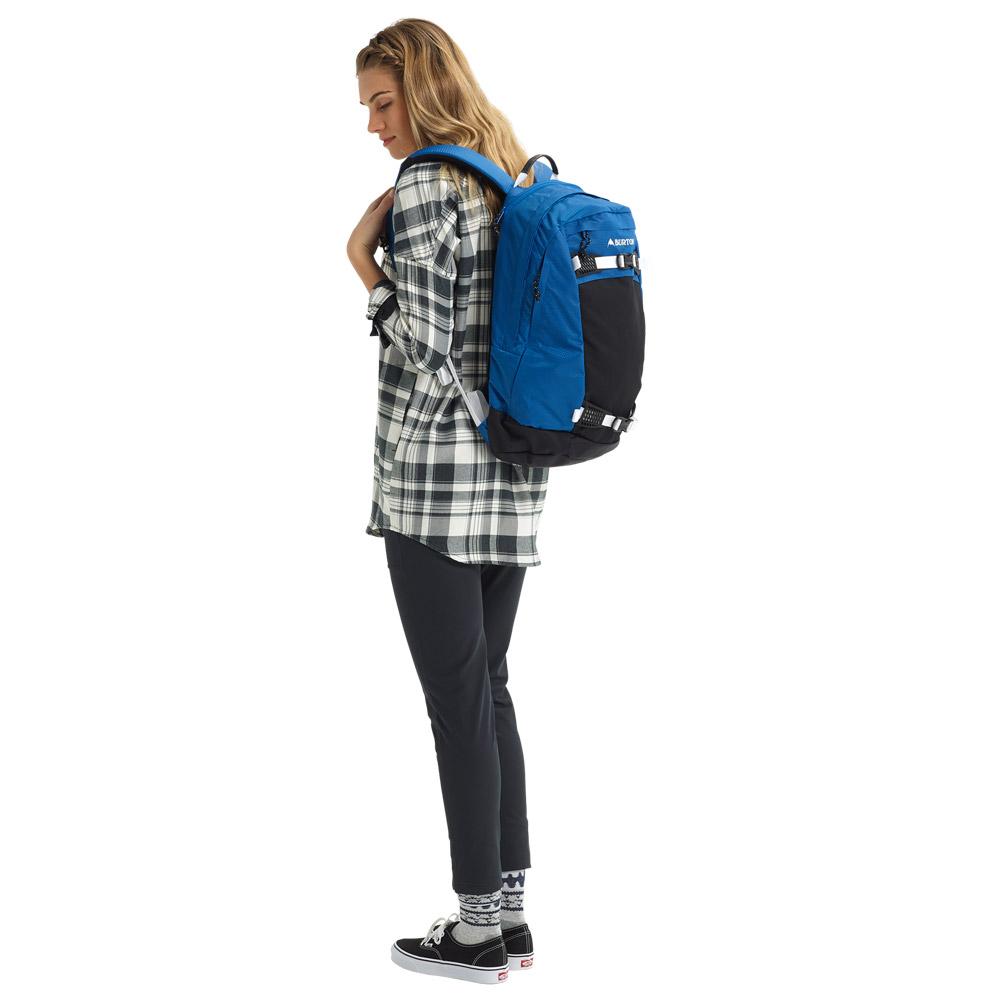 The North Face Slackpack Weimaraner
Born for off-piste adventures, versatile and well-balanced, the North Face Slackpack Weimaraner backpack lets you transport all your safety gear easily but also your skis or snowboard thanks to a special carry system. On the inside, the space is cleverly divided in several pockets and compartments so you can separate your safety equipment from your clothes/food. Extremely well built, light and compact. it is without a doubt one of the best ski pack on the market, the simple yet effective design allows you to move quickly on the mountain and with the 20l volume, you've got well enough room for your one-day outings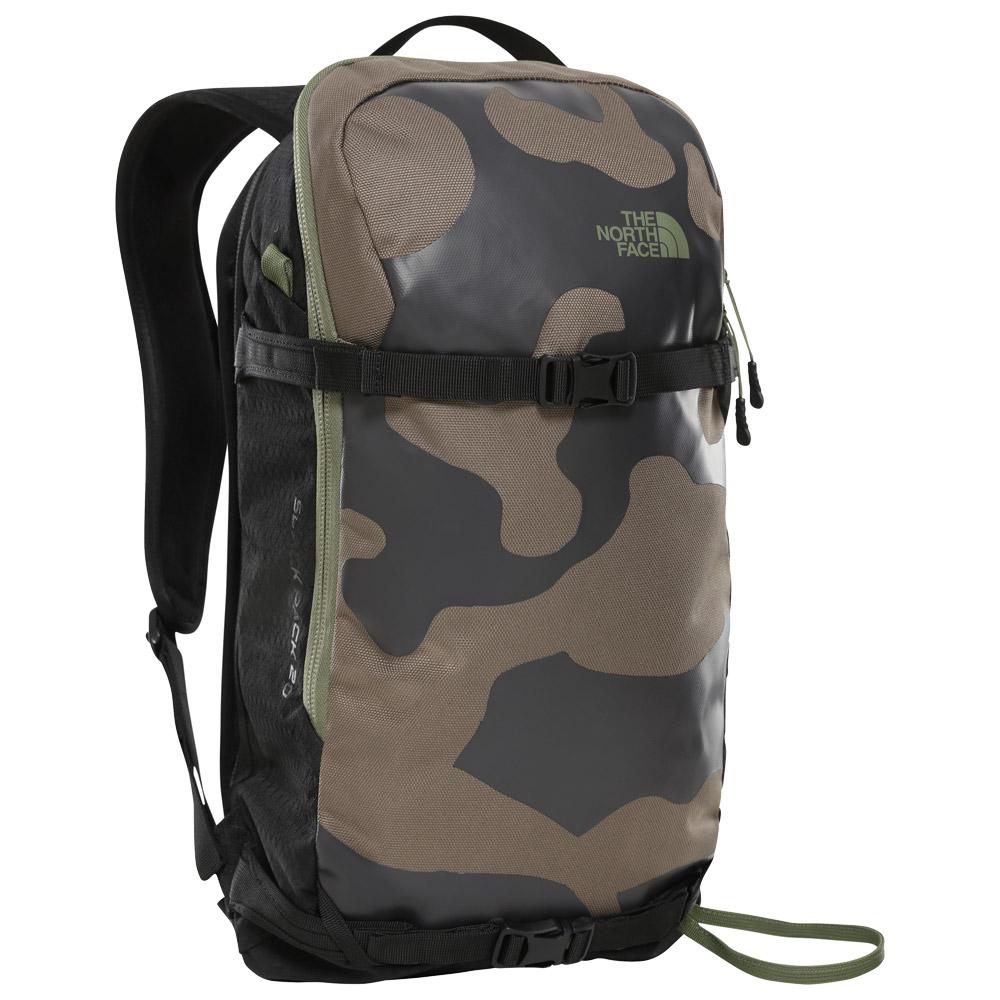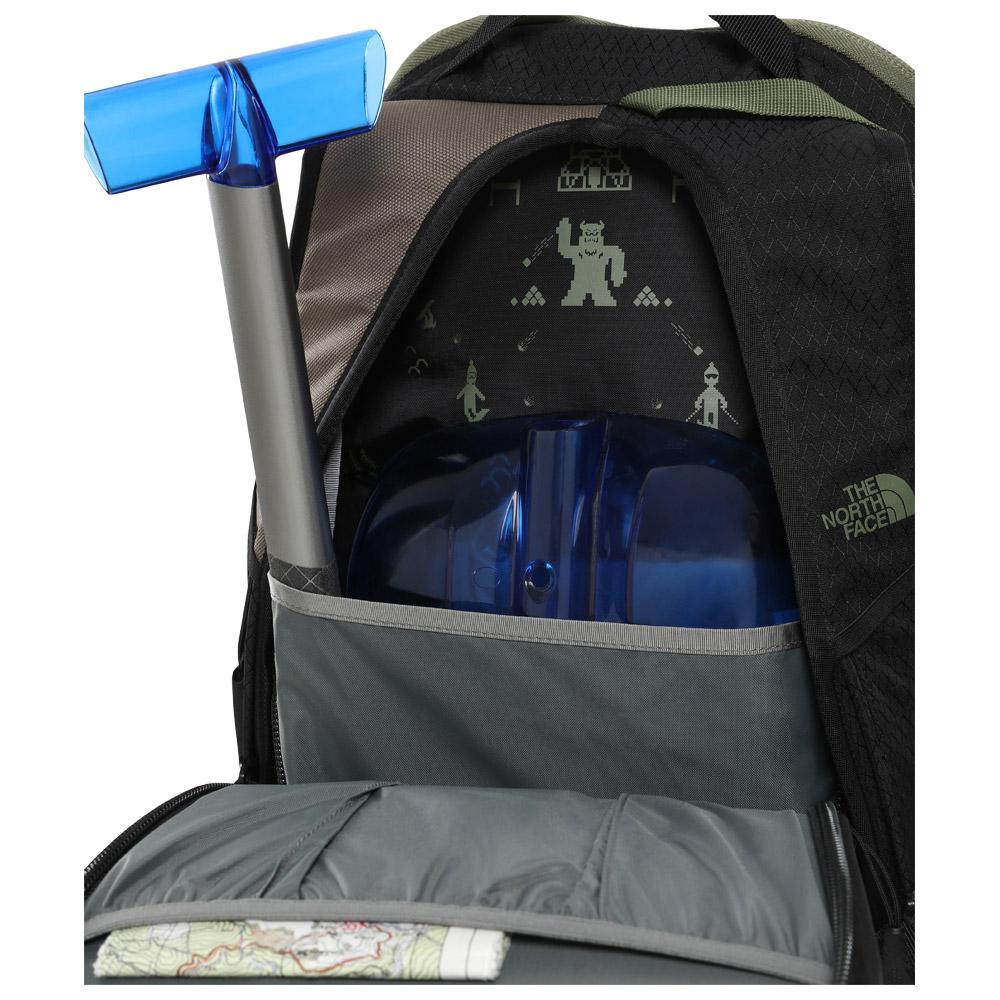 Millet Mystic 15
The Mystic 15 from Millet is a light and compact model shaped for freeride outings. The minimalist approach allows you to move you quickly during the climb and it won't budge as you ride all the way to the bottom. Despite that, you can still bring all the essentials, that is to say all your safety gear plus a light jacket or a Camelbak to make it through the day. And these qualities are not limited to the mountain, you can rely on its exemplar modularity for your summer hikes or even your urban escapes. 
Camelbak Snoblast 2l
When you're high up in the mountains, the last thing you want is to waste time looking for your equipment in your backpack, that's why the SnoBlast from Camelbak lets you choose between opening the top or unzipping it down the side to access all of your gear instantly. This ultra-compact bag is ideal for trail running/biking as it lets you bring your lunch, a few shed layers, a helmet and 2 liters of water accessible from an insulated hydration tube in the shoulder strap. It's Camelbak signature feature after all!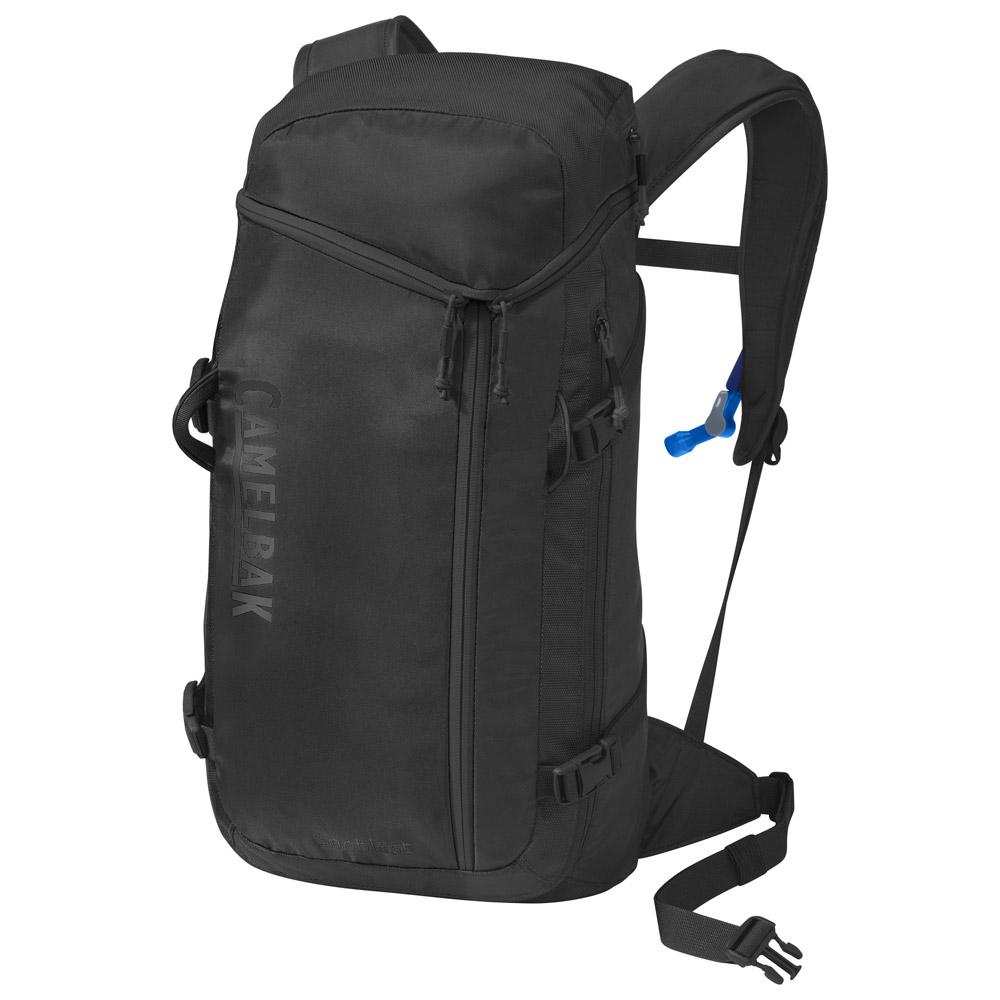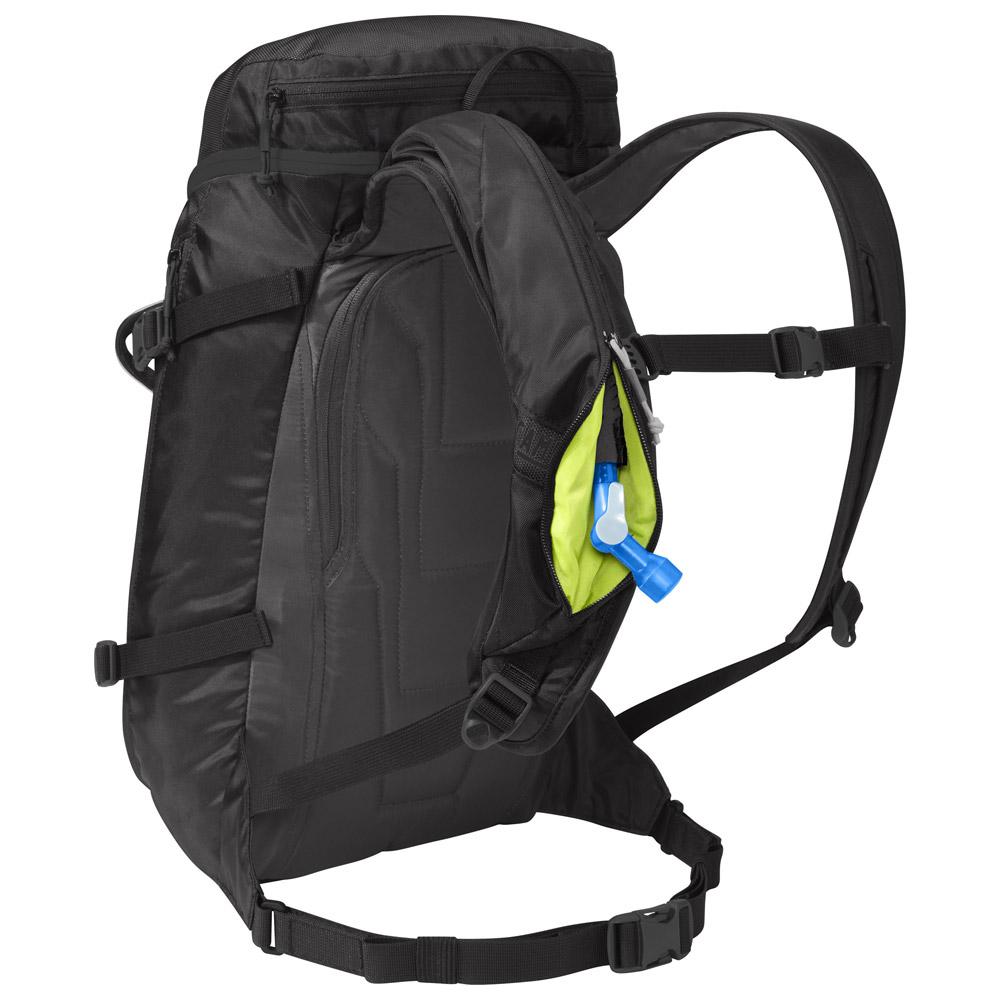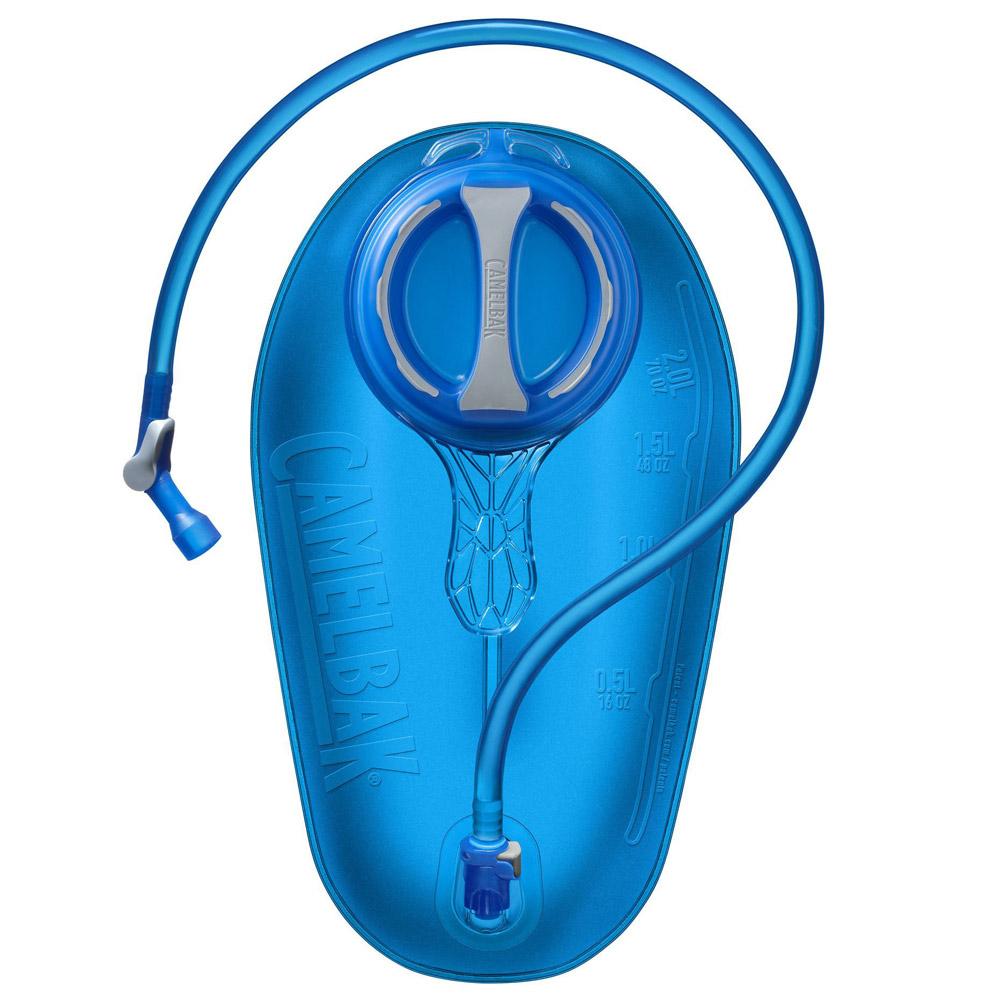 Dakine Team Poacher Ras 26l
The Team Poacher RAS 26L from Dakine is the only ski and snowboard backpack compatible with the Removable Airbag Systems, in other words, a must-have for freeriders who want to combine top-notch practicality with maximum safety. With its 26-liter volume, you'll have no trouble fitting everything you need inside, especially with the full-zip back entry and the separate avalanche-tool compartment. Features you didn't even know you wanted! Despite that the contoured straps and back keep it compact so it won't bother you when you start attacking the slopes. It's Chris Benchetler's signature model and the artwork references the legendary Grateful Dead rock band!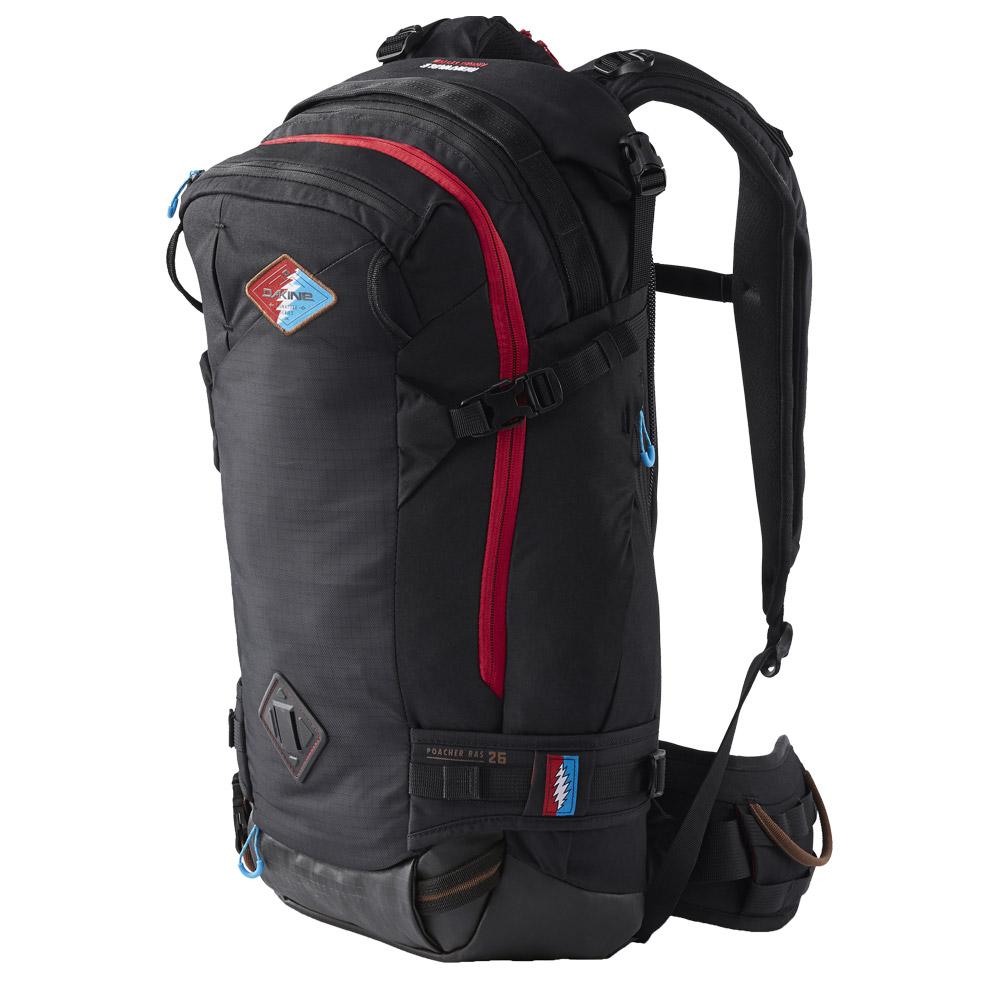 Ortovox Tour Rider 30l
If you like to go hiking for days, we've got a little something for you! The Ortovox Tour rider is the perfect backpack for long outings with its 30-liter volume and body-hugging cut. Not only ultra-comfortable, this backpack helps you balance your weight load with a good repartition between the shoulders and the hips for more practicality and comfort. Of course, it is packed with tons of useful features like ski and snowboard fastenings, a front and rear access to the main compartment and an ice axe and hiking pole to name just a few, it will be ideal for mountain specialists and rescuers. Cherry on top, the colourful look stands out on the slopes.
Dakine Heli Pro 20l
One of the most iconic models out there, the Dakine Heli Pro 20l is the brand's best-seller and a true legend on the slopes! Why? Because it offers the best compromise between a large volume and a light and compact design. All of that with a large variety of storage options, including a snow shovel compartment, an "Organizer" pocket for your accessories, a fleece-lined pocket for your ski goggle, as well as a special pocket for a laptop or a hydration system. It's an intuitive and practical model with everything you can dream of, a sure bet no matter what you're looking for!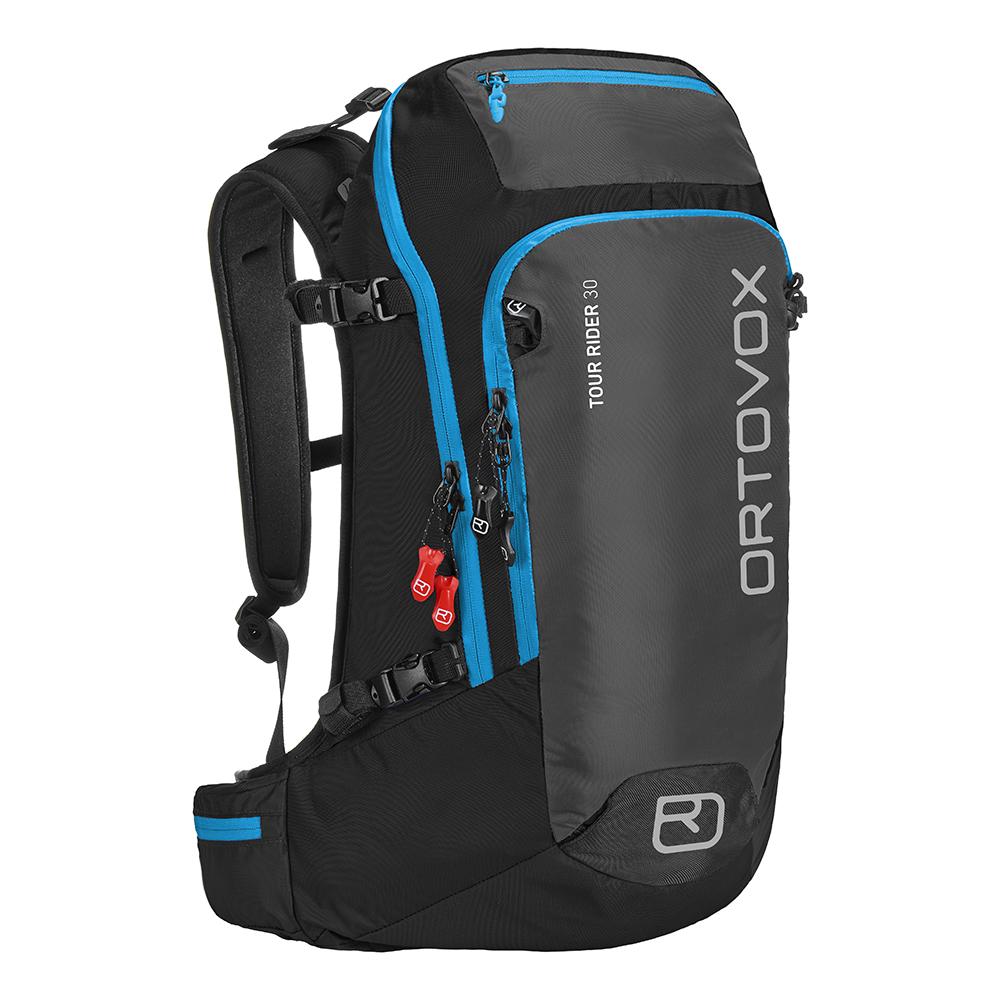 Mammut Nirvana 30 L
The Mammut Nirvana 30L is a technical backpack made for long hikes and intense freeride outings. Over-equipped, it offers multiple storage and charging possibilities on the inside and the outside for a perfect space optimisation. You'll be able to bring everything you need with room to spare and still get a proper comfort thanks to the EVA-padded V-shaped back panel. This way you'll enjoy an ideal weight distribution and make sure you get tired too quickly during your off-piste adventures. Add a cool design and an environmentally-friendly production to the mix and it becomes the freerider's best friend, what more could you ask for?