The ski helmet has become an essential piece of protection for skiing or snowboarding. It's not only meant for kids or freeriders, a bad fall can happen to anybody and you better be well protected, no matter your age or your skills. The purpose of this guide is to help you choose the right ski helmet and make sure you pick the right size. Read below the most imoprtant specifications for buying the best ski helmet.

What are ski helmets made of?

There are two main materials used in ski helmet constructions: In-Mold and ABS. Women and kids generally prefer prefer In-Mold constructions as they are lighter. However, they don't last as long. On the other hand, ABS is heavier but a lot more durable, ABS helmets have a greater lifespan.

What features for ski helmets?

There are more and more features available on ski helmets, some being very important, some others not really needed. We recommend ski helmets with size adjustments. They ensure an optimal fit which increases safety in case of impacts. Another important feature is the venting of your helmet. An adjustable venting allows you to affect the airflow running through the shell. It can be pretty handy if you happen to practice ski touring or if you ski during cold winter and warm spring days! Protection-wise, the gnarliest riders may want a chin pad or a neck protector. You can also find helmets with an integrated visors, this avoids you buying a goggle. There are no differences in performance, integrated visors offer the same specifications as goggles, it's more a matter of style really. Finally, if you like riding with the beat, you can get a ski helmet with integrated audio system.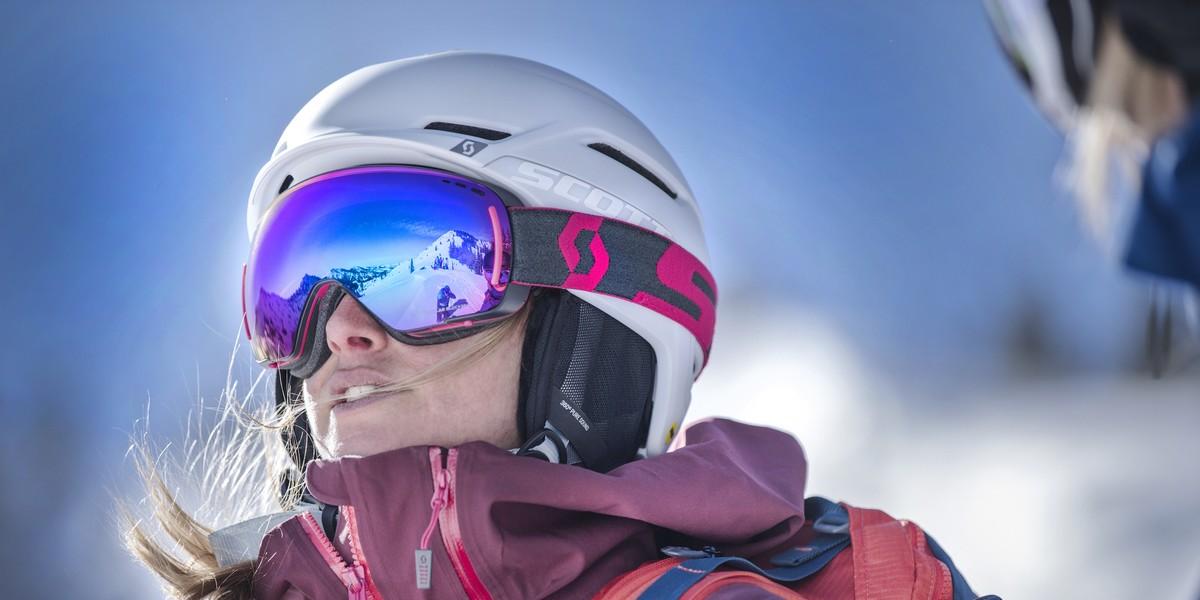 What kinds of venting systems on a ski helmet?

If you want to keep your head cool when you ride you're going to need a venting system on your helmet. Most helmets feature them as standards, but you can find a few tweaks between one or another. The vents or air channels keep the air flowing on your skull allowing it to regulate its temperature. The faster you ride, the more air comes in, the cooler you get. But sometimes, when it's freezing cold or when it's windy and you're not doing much activity, you may want to shut down these vents. Brands and manufacturers keep coming up with innovative technologies to offer adjustable venting systems. Of course, the higher the price, the more convenient and performant the system gets.

Atomic Automatic LF 3D Helmet: A single switch on top controls the 4 vents.

Smith Vantage helmet
: Dual adjustment allows you to tune in and out air flows.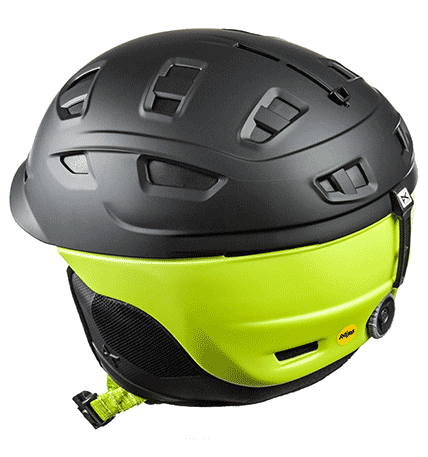 Anon Prime Mips helmet:
 12 vents controlled by a sole switch.
What are the latest technologies used in ski helmets?

The two newest innovations are a material named Koroyd and a system called MIPS. Koroyd is pretty revolutionary, it absorbs the impact energy better and increases airflow. Koroyd used in helmets allows for a better ventilation without sacrificing protection and comfort.
The Koroyd technology:
Koroyd is a revolutionary material that absorbs more energy through impact while increasing air flow. Integrating Koroyd into helmets allows for a greater air flow without sacrificing protection or comfort.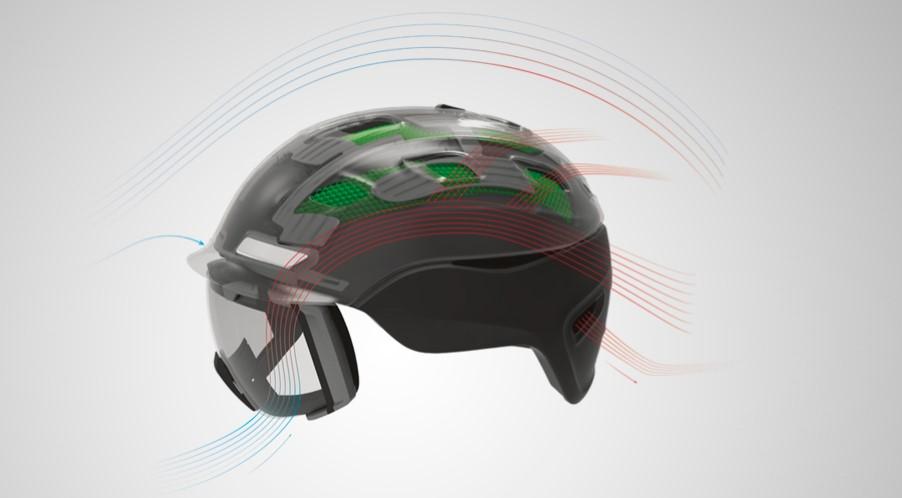 The structure of Koroyd is tubular and looks like a honeycomb. It lets the air flow freely but crushes on impact to absorb energy. Another great benefit of this tech is its lightweight, making helmets light and strong.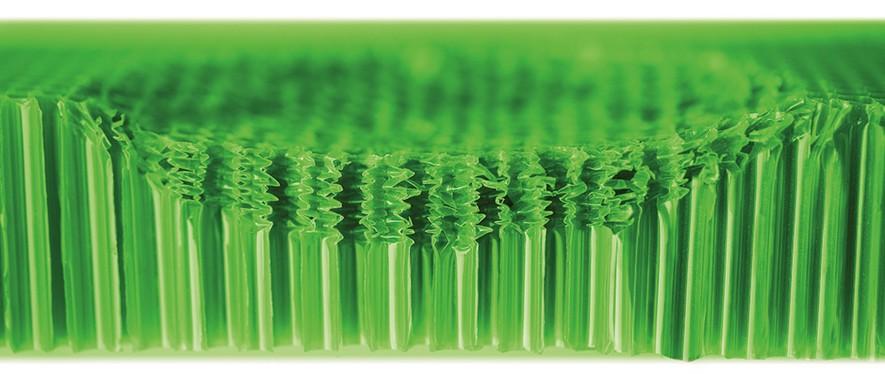 Example of Koroyd after impact
The MIPS technology:
The MIPS technology (Multidirectional Impact Protection System) helps reducing the roational motion of angled impacts on the brain. The helmet absorbs the shock better thanks to a low-friction layer allowing the shell to rotate independantly from the liner. This helps distributing the energy of the impact, reducing the stress on the skull and the brain.
What norms and standards run for ski helmets?
Before considering anything else, you must make sure your helmet sitcks with the current european norms (CE-EN 1077). If you practice competition, wearing a helmet is not only compulsory, but the helmet must also be FIS compliant and carry the ASTM 2040 certification.
How to size a ski helmet?

Once you've selected the helmet, you need to choose its size. A helmet that's too big or too small won't protect as it should. But then, how to find out the size you need? Here are a few tips to measure your head perimeter and get the right size straight away. The best option is a tape measure. If you don't have one, use a cord, a string, a belt or even a shoe lace. Wrap it around your head (not too tight, just snug), just above the eyebrows, report your measurement down on a ruler and you're done. Helmet sizes are given in centimeters, if your ruler measures inches, multiply your inches by 2.54 (1 inch = 2.54cm).

Make sure your next helmet combines style and safety: