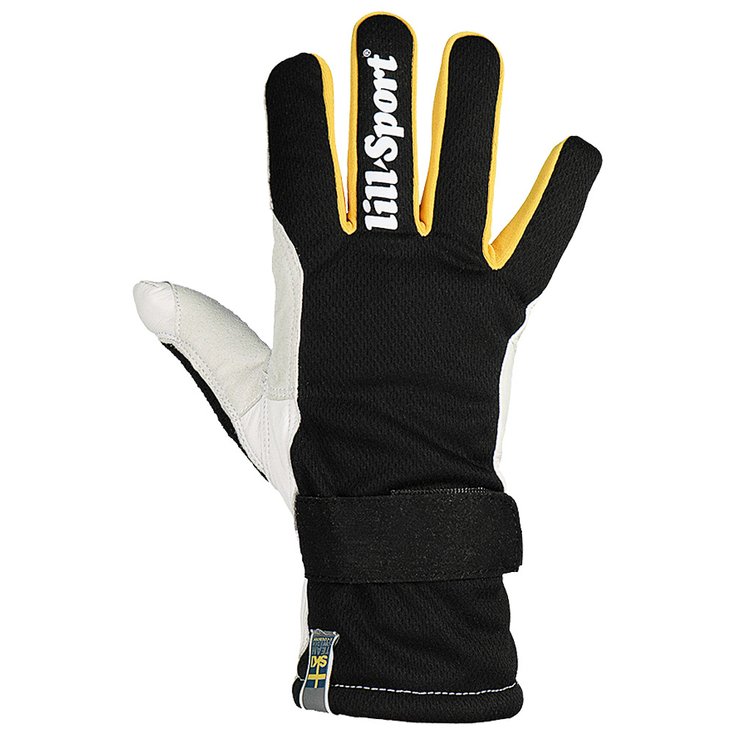 The Lill Sport Coach glove is an excellent alternative in cold conditions. The standard cut and the extremely resistant 3-layer membrane protect the hands from cold air.

Please select the specs needed.
Description
Vivian
Accessory expert
"Some look for functionality, others for style or performance. Whatever it is, we'll find it together and make sure we add the safety dimension to it! Call me on 020 3129 3301."
The Coach Glove is the best seller of the Lillsport brand and has an excellent reputation. The back of the hand is made of durable textile and guarantees excellent protection against cold winter air. The leather palm provides a good grip even in the most humid conditions. The standard cut adapts to all hand shapes. A reinforcement between the thumb and index finger reduces the wear and tear that is very present in this area. A sleeve completely covers the wrist and an elastic inserted at the base of the hand ensures that the glove is held in place during effort. Ideal when the conditions are cold, it will delight night-time skiers or those looking for a warm pair of 5-finger gloves.
Technical Specifications : 
Windbreaker 3-layer membrane construction.
Long sleeve.
Acrylic knitted lining.
Insulating.
Leather palm.
Durable textile.

Help to choose the right size:
Measurement of the hand circumference by placing the tape measure between thumb and index finger.
Lill' Sport Gloves Size Chart
Size
Size
Hand Circumference
5
XXXS
17 cm
6
XXS
18 cm
7
XS
19 cm
8
S
20 cm
9
M
23 cm
10
L
25 cm
11
XL
28 cm
Specifications
Technical data Nordic glove Coach Black
Reference nr

H18LILLACC010