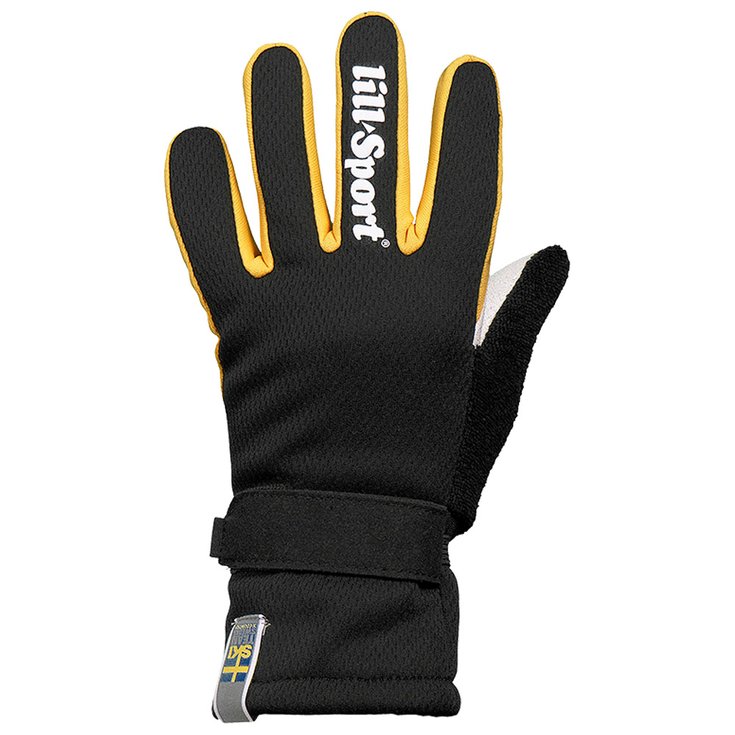 Brand
Lill Sport
Nordic glove Lill Sport Coach Jr Black
Customer reviews
The Lill Sport Coach Jr Black cross-country ski glove is perfect for cold days. Lined in acrylic knitting and insulated by a 3 layer membrane it insulates perfectly.

Please select the specs needed.
Description
Vivian
Accessory expert
"Some look for functionality, others for style or performance. Whatever it is, we'll find it together and make sure we add the safety dimension to it! Call me on 020 3129 3301."
The Coach range is reputed to be the hottest of the Lill Sport range. With a knitted acrylic lining, the feeling of warmth is immediate. Perfect for cold days, it also benefits from a 3-layer windproof insulation that keeps warm air inside the glove. The Clarino synthetic leather palm offers a good grip and has the advantage of being easy to wash. The thumb-index clip is reinforced to resist friction from straps and handles. An ideal glove for young foundrymen to avoid the coldest days.
Technical Specifications :
3-layer Windbreaker membrane construction.
Long sleeve.
Acrylic knitted lining.
Insulation.
Leather palm.
Durable textile.
Lill' Sport Gloves Size Chart Junior
Size
Age
Hand Circumference
4
5 - 7
16
5
8 - 9
17 cm
6
10 - 12
18 cm
Specifications
Technical data Nordic glove Coach Jr Black
Reference nr

H19LILLACC028