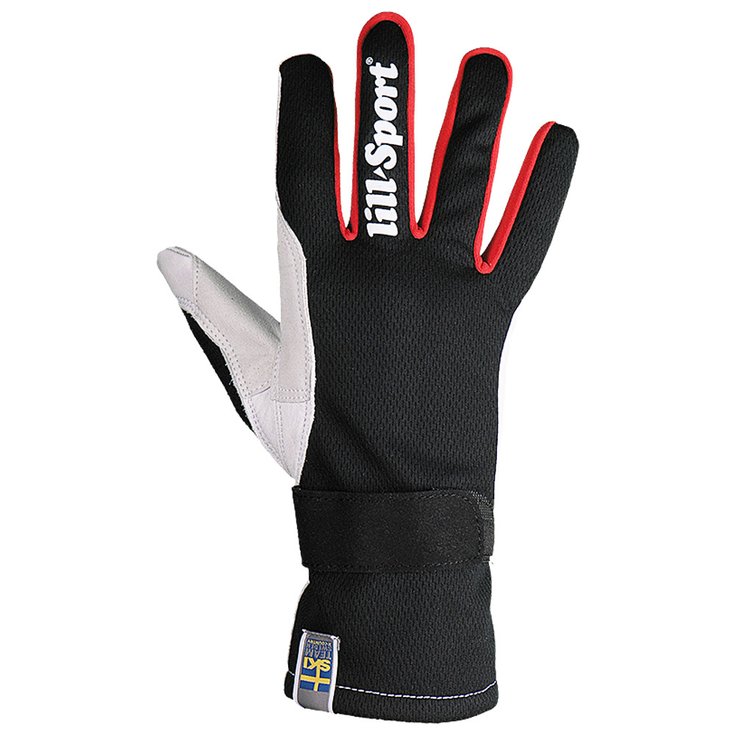 The Lill Sport Coach Wmn glove is perfectly designed for small hands. The leather palm offers an excellent grip and completes the thermal contribution of the 3-layer Windbreaker membrane.

Please select the specs needed.
Description
Vivian
Accessory expert
"Some look for functionality, others for style or performance. Whatever it is, we'll find it together and make sure we add the safety dimension to it! Call me on 020 3129 3301."
Specially designed for the female anatomy, the Coach Women's glove is a great choice in cold conditions. The back of the hand has an extremely resistant and windproof 3-layer membrane. The leather in the palm provides an excellent grip even with a lot of moisture in the air. The sleeve covers the entire wrist and the elastic at the base of the hand keeps the glove in place during exercise.  A reinforcement is placed between the thumb and forefinger to reduce wear and tear caused by friction with the handle. This glove has been part of the Lill Sport collection for several years and has earned a solid reputation.
Technical Specifications : 
Ultra-resistant 3-layer WindBreaker membrane construction.
Long sleeve.
Knitted acrylic lining.
Elastic at the base of the hand.
Leather in the palm.
Help in choosing Size :
Measure the hand size by placing the tape measure between thumb and index finger.
Lill' Sport Gloves Size Chart
Size
Size
Hand Circumference
5
XXXS
17 cm
6
XXS
18 cm
7
XS
19 cm
8
S
20 cm
9
M
23 cm
10
L
25 cm
11
XL
28 cm
Specifications
Technical data Nordic glove Coach Slim Black
Reference nr

H18LILLACC013