At Glisshop, every ski glove has a warmth rating that indicates its ability to protect the hands from the cold. What is applicable to gloves is also applicable to mittens. Manufacturers have considered everything and everyone by designing models that are varying degrees of warmth and cold. There are two reasons for this. Firstly, we are not all on an equal footing when it comes to dealing with the cold. And secondly, we don't all experience the mountains in the same way. So, whether you're looking for a pair of super warm gloves because you're extremely cold, or because you're a freerider or a high-altitude ski tourer or splitboarder, here are some tips to help you make the right choice.

Glove or mittens, which is warmer?
Both mountaineers and those who venture to the northernmost parts of the globe agree that mittens are the best way to keep out the cold. Because the fingers are not separated from each other, they keep each other warm in a greater volume of air than in a glove. The only finger that remains separate from the others is the thumb, so that you can still grip objects that do not require much precision. This is the case, for example, with ski poles, where the gripping of the handles does not require great dexterity.
Although they do not seem to be the warmest because the fingers are separated from each other, gloves do make it easier to handle small objects. These include ski boot fasteners, especially those with micrometric adjustment, but also the ski/walking system or snowboard bindings that sometimes need to be tightened and loosened. It also seems easier to adjust snowboard boots or snowshoes with gloves than with mittens. But that said, it's all a matter of habit and depends on your personal preference.
While ski gloves may not appear to be the winner at first glance compared to mittens, there is no doubt that they are equal in their ability to protect against the cold, with composition playing a key role.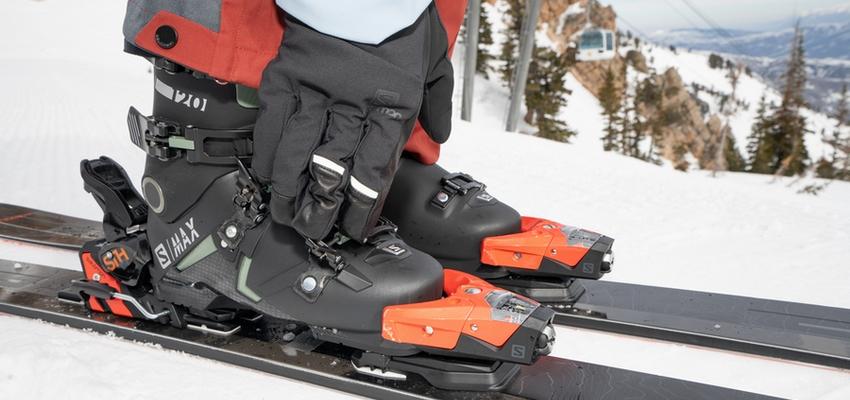 What are the warmest ski gloves?

Ski gloves, like mittens, are distinguished at first glance by their outer design, which can be made of synthetic or natural material. It can also be a mix of the two, as with the Black Diamond Guide gloves, whose outer shell combines nylon and leather, proving to be highly resistant to abrasion. With this two-material construction, these gloves, which are also available in a lobster form, i.e., three-finger gloves, can withstand the worst conditions in the mountains.
The vast majority of the warmest gloves have a waterproof membrane that ensures your hands stay dry. The aim is to offer you an effective protection against moisture which is inevitably a vector of cold. The most common membrane is probably the Gore-Tex membrane, which is able to keep water out even in extreme rain or snow conditions. In addition to this formidable water resistance, it is also known to be breathable and windproof.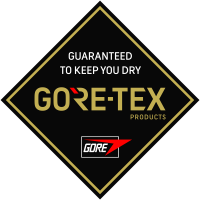 The Gore-Tex membranes with which certain ski gloves are equipped, as well as certain mittens of which the "686" brand has become a specialist, are available in several categories: 

Gore-Tex Active: highly appreciated for its ultra-lightness and extreme breathability 

Gore-Tex Gore Grip: provides an excellent level of grip 

Gore-Tex + Gore Warm Technology, whose thermal performance provides more warmth, which is precisely what you need when you are off-piste and ski touring. 

In order for ski gloves to remain warm, two other elements are an essential part of their construction. On the inside, these are the insulation and linings, which can also be synthetic or natural. In the warmest ski gloves,
PrimaLoft
ou
Thinsulate
insulation is one of the most effective. They ensure an optimal heat supply. Many mittens also have these high-quality insulations, which not only protect your hands from the cold when you are on the move, but also provide good breathability.

This is the case, for example, with the Black Diamond Women Mercury, Dakine Team Baron and Reusch Coleen mittens :
Other types of insulation exist, found more specifically in certain brands. This is the case with Burton Snowboards, for example, with the insulation called Thermacore. Dakine uses High Loft Synthetic insulation, combined with a Gore-Tex + Gore Warm technology membrane, to ensure that the entire package is super resistant to the cold. 

Reusch also uses Gore-Tex membranes for its warmest gloves, but it uses an insulation called Real Down. Contrary to its name, this is not a natural down insulation, but a synthetic insulation. Like PrimaLoft, it is an alternative to goose or duck down, which has high thermal performance and also has water-repellent properties. 

Another feature of these three brands is that they design some of their warmest ski gloves with a small zipped pocket on the top, into which it is possible to insert warmers. The purpose is to provide extra warmth in extreme cold conditions, such as blizzards at high altitudes or in northern territories where temperatures can drop very low. The three models below combine all these features. They are some of the warmest ski gloves available, capable of perfectly protecting your hands and fingers. 

The lining is another essential component of the warmest ski gloves. There are different types of lining. Most are made of 100% synthetic materials, such as the Reusch William R-Tex XT mittens, but there are also linings that are made entirely or partially of natural materials. The Black Diamond Guide ski gloves and the Dakine Team Baron Gore-Tex Mitt Chris Benchetler, mentioned above, are among the warmest models with a lining made of wool. This is also the case for the Team Excursion Gore-Tex Glove, also made by Dakine. 

The Level Bliss Flame Mitt is one of the few ski mittens with a lining made from cashmere, a silky animal fibre derived from the fur of goats, endemic to the Tibetan highlands in the foothills of the Himalayas. 

Gloves with removable undergloves
In addition to having a lining, some gloves, as well as some mittens, are equipped with removable undergloves. The advantages are numerous. Worn inside the gloves or mittens, the under-gloves act as an extra layer that provides extra protection against the cold. They allow hands to be taken out of gloves or mittens without being directly exposed to the cold. They allow you to handle objects with greater dexterity than you would with gloves or mittens, for example, adjusting the straps on your poles or taking a photo with your phone. Undergloves can be worn alone for spring skiing, for example, or as part of another outdoor activity. The gloves and mittens can also be worn without the under-gloves when the weather is a tad more favourable. 


Here are two of Burton's warmest ski gloves with removable undergloves:
Some brands, in addition to designing their gloves with waterproof-breathable membranes, insulation and linings, have opted to use heating systems. Made up of carefully integrated components so that they are almost imperceptible to the touch, they gently heat the top of the hand and the fingers. When turned on, powered by small, portable, rechargeable batteries, they deliver heat in varying degrees at the click of a button. The brands Therm-Ic, Racer and Lenz are among those that offer the best heated ski gloves, which are ultra-protective against the cold, but also against moisture.