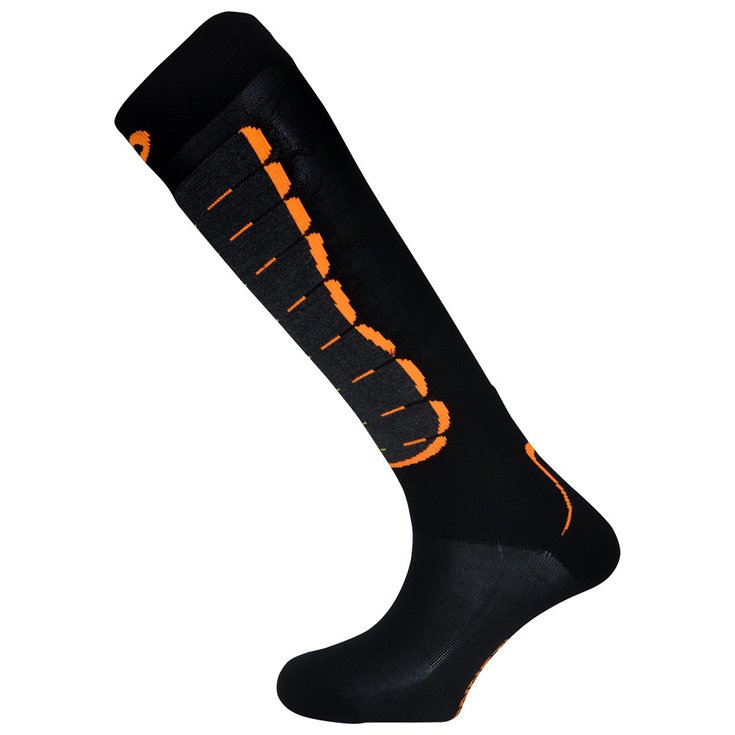 The Monnet Energy Rando sock is designed with a Friction Free heel and toe to prevent blisters, and the merino wool upper ensures good heat retention and comfort.
Please select the specs needed.
Description
Vivian
Accessory expert
"Some look for functionality, others for style or performance. Whatever it is, we'll find it together and make sure we add the safety dimension to it! Call me on 020 3129 3301."
This is the right sock for hiking addicts. Warmth and well-being are the key words.
Features:
Heel and toe in Friction Free®, prevents blisters from forming
Tightening malleolus and arch: prevents the sock from slipping in the shoe
Thin sole: increased breathability
CLIMAYARN® terrycloth shin protection: cushioning, thermoregulation comfort
Merino wool and silk upper

Specifications
Technical data Socks Energy Rando
Reference nr

H17MONNACC006

Gender

Men

Women

Activity

Ski

Touring ski

Height

High