Kids are always learning and growing when it comes to skiing and it's sometimes hard to find the right ski size for your junior. Most of the time, these skis will last for two or three seasons depending on the kid's ability and growth.
If your kid is still learning and has not mastered parallel turns yet:

You'll need a ski 10 to 15 cm shorter than the child's height.
Don't pick oversized skis as it will only make it harder for your kid to learn the ropes and might even disgust him from skiing. The following year, the ski will be relatively smaller but it's a good thing as they will become more manoeuvrable and allow kids to perfect their technique.
If your kids turns are flawless and he starts to venture on red slopes:

Then you can select a ski that's a bit bigger. We recommend you to go for a ski that's 5 to 10cm shorter than the kid's size.
Its technical capacities will allow him to spin the skis and the extra length will give him more stability when he'll start to get some speed as well as more buoyancy when he'll discover the joys of off-piste.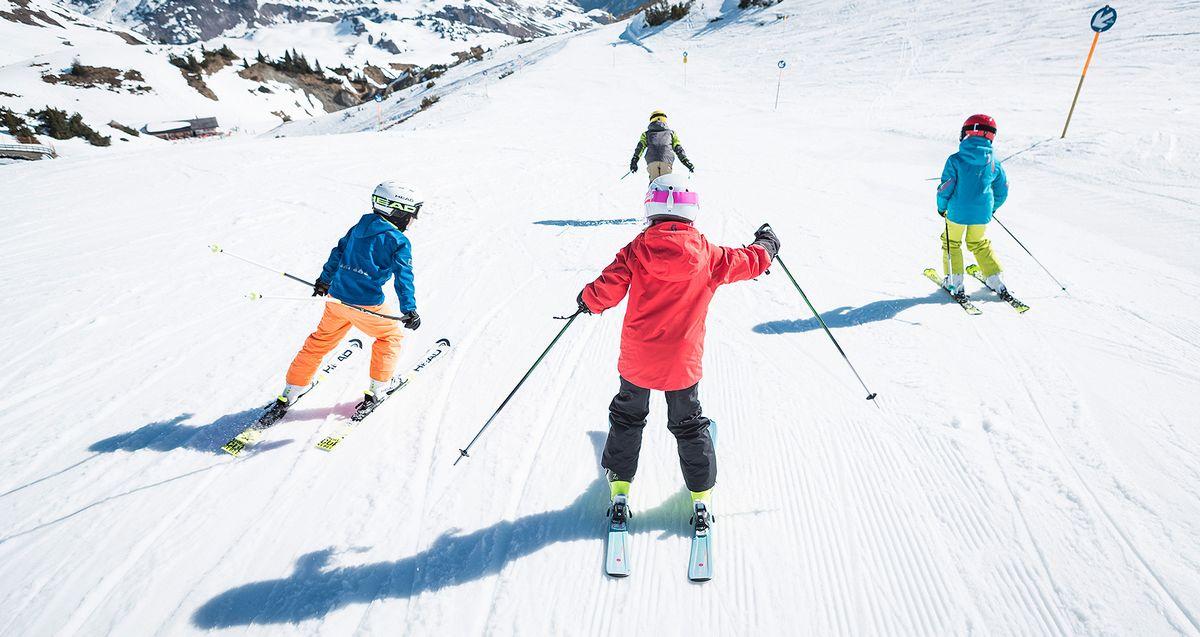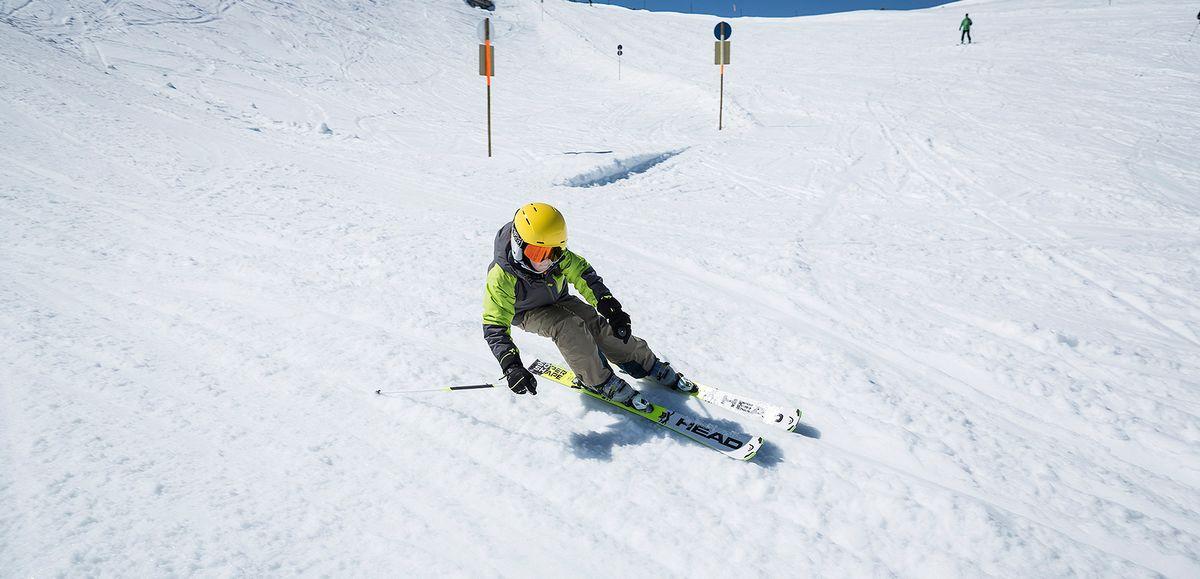 How to choose skis for a pre-teen or a teenager?
As a conclusion:
A junior ski has to be between 15 and 5cm smaller than the kid's size. The smallest ones will suit beginners while the longer ones will be best for intermediate and advanced skiers. In any case, never choose over sized skis for your children. It is far better to facilitate the learning of the technical basics while ensuring a maximum of fun for your little champ.
BEWARE: junior skis are only compatible with junior ski boots. As kids grow up, feet grow too and bigger boots may not necessarily fit your old bindings. Make sure you check this carefully. Do not hesitate to seek advice from our expert staff.
Do not waste a second and discover our exhaustive selection of kids skis.