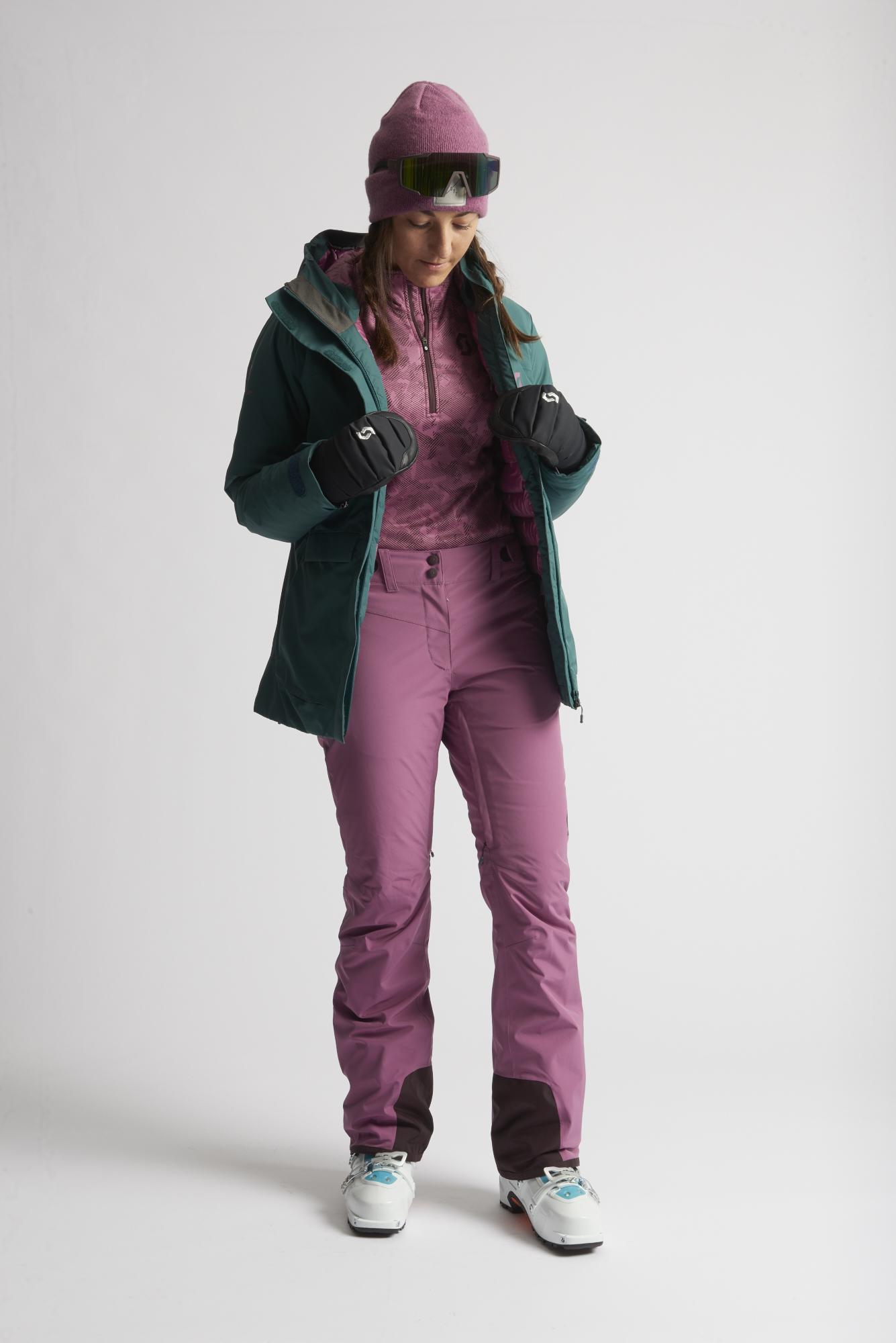 The history of mankind has been marked by great discoveries : gravity, printing, the steam engine, and the three-layer principle for ski clothing. Although the adoption of the three-layer ski outfit certainly did not require the intervention of great scientists and other genius inventors, it is nonetheless a real improvement in comfort and performance for skiers, snowboarders and other winter sports enthusiasts. And if you don't know what it is, here's a little tutorial to get you up to date.
" To keep warm, wear three layers "
There is nothing very complicated about the three-layer principle. It's a question of superimposing three technical layers on the upper body, each with a specific role. The combination allows you to maintain a good thermal insulation against the cold of the mountains, good breathability to evacuate any excess heat, and a good level of water resistance to protect you from the elements (snow, rain, etc). When participating in winter sports, it is important to have clothing that is particularly suitable for the upper body, as this is a part of the body that is very sensitive to cold, significantly more so than the legs.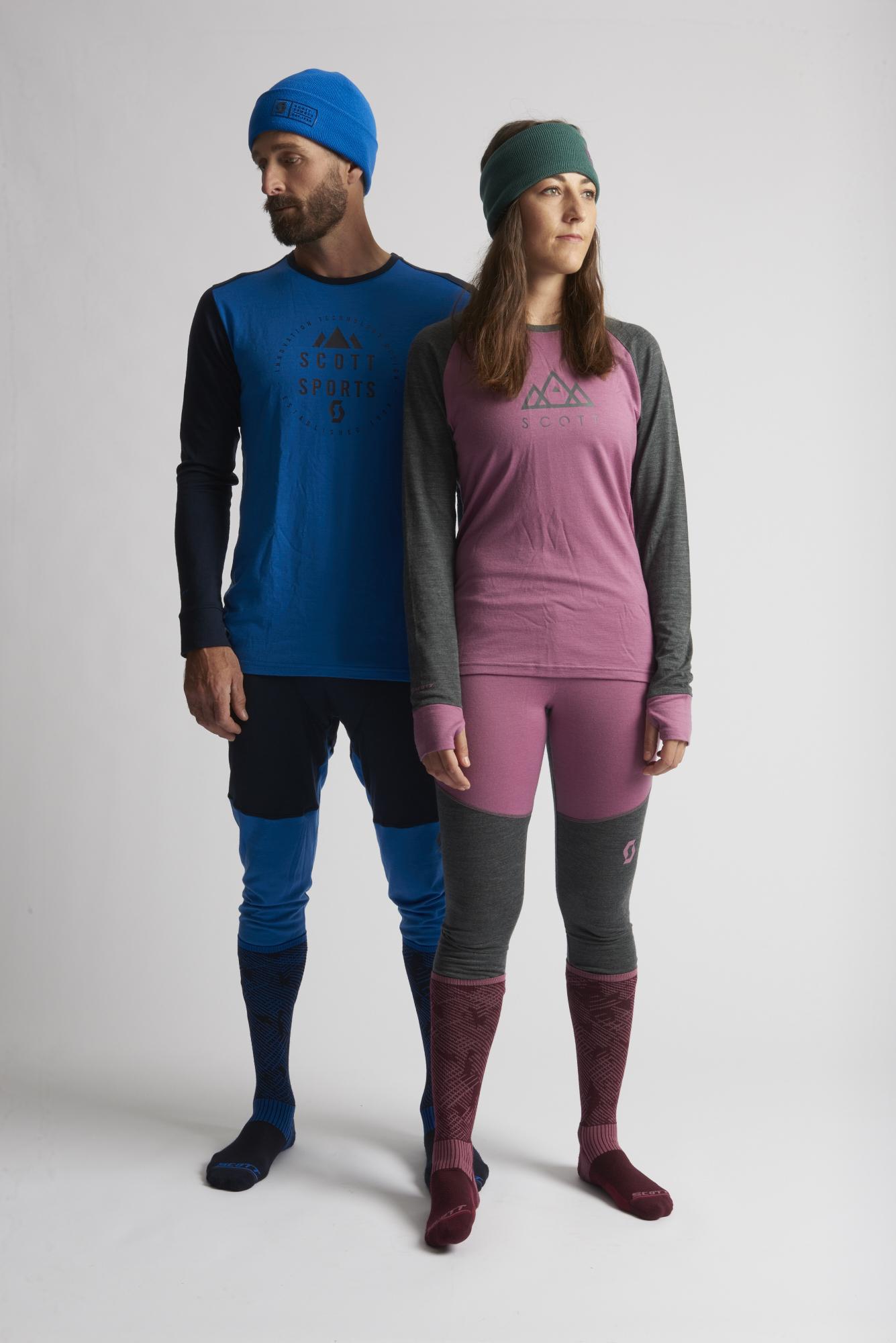 The first layer to convey moisture
The first layer is essential for the entire system to work. It is also called the first skin, first layer, baselayer, comfort layer, thermal t-shirt, etc. Forget the cotton t-shirt for skiing, it is the best way to accumulate perspiration and thus suffer from cold. You need to choose the most breathable and quick-drying vest possible. 

You can choose between natural and synthetic base layers. Natural materials include merino wool, known for its thinness, breathability, insulation and antibacterial properties. Synthetic materials include polyester or acrylic, to which elastane can be added for an increased freedom of movement. 

Helpful hints: when ski touring, snowshoeing or splitboarding, it's a good idea to have a spare layer of clothing in your bag. After sweating during ascents, putting on a dry piece of clothing at the top makes descents more pleasant.

The second layer that insulates you from the cold
The role of the second layer is to insulate you from the cold, as an intermediary between the first and the outer layer. However, it is in direct contact with the first layer and is consequently subject to your perspiration. It must therefore also be breathable. In general, a technical fleece type second layer is chosen. But you can also choose a second layer such as a sleeveless waistcoat with an insulation lining. 

The third layer that protects you from the elements
The third and final layer is the « hardshell », the shell that protects everything. We're not talking about a solid shell that protects you from shock, but a piece of clothing with a waterproof and breathable membrane that protects you from moisture in the form of snow and rain, while permitting excess heat to escape. This is the ski jacket, which may or may not have insulation, depending on your practice, conditions and preferences. 
Adapting your three-layer system to the prevailing weather conditions
The advantage of the three-layer suit is that it is adaptable and therefore versatile. You can adapt it to the conditions, for example by adopting a thicker or lighter fleece depending on the temperature. In ski touring, you can ascend with a thermal tshirt and jacket, then put on your mid-layer before the descent. Finally, if the conditions are mild during your day, you can also choose to wear two layers: a well breathable first layer and a jacket that is both insulated and breathable. In any case, remember that each layer must be breathable so as not to trap perspiration, which would rapidly keep you cold.