A typical day of skiing or snowboarding can quickly be ruined if you don't have the right clothes. You hardly last long on the slopes once drenched, it's either the perspiration freezes across your back, or the cold wind gusts make your teeth chatter. To avoid these inconveniences, here are a few tips on how to choose the appropriate ski jacket.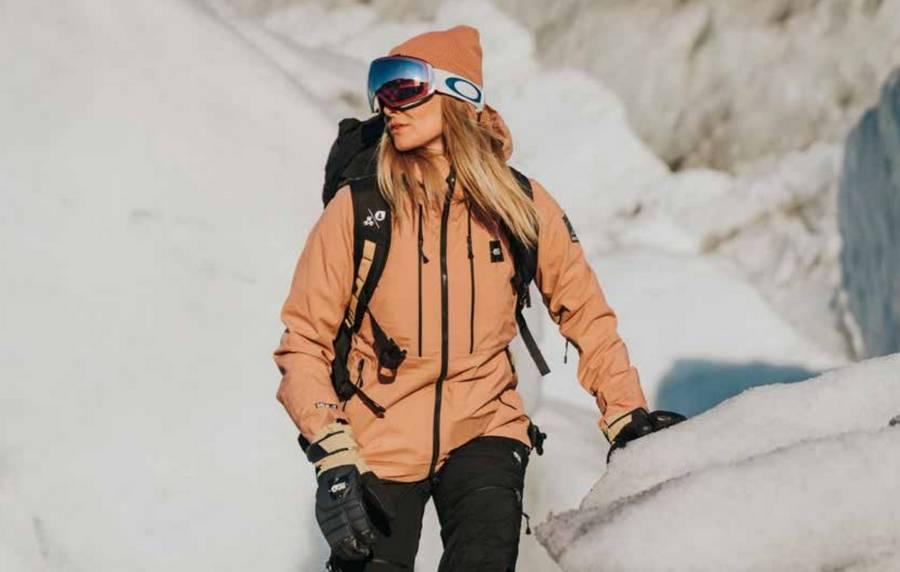 What are the key points of a ski jacket?
High performance in terms of waterproofing and breathability.
Thermal insulation.
Additional features (the number and functions of the pockets, ventilation zippers, protection against snow penetration, RECCO avalanche beacon, etc).
The notions of waterproofing and breathability
Having a good resistance against water and having a good level of breathability are crucial features on a ski jacket.
They protect you from moisture, with the waterproof system acting
as a barrier against water ingress
from snow and rain, and the breathability system allowing for
the evacuation of excess heat
to prevent perspiration from building up and causing discomfort. 
To enable your ski jacket
protect you from moisture
, manufacturers are developing membranes that ensure both resistance to water and breathability. Among the best-known membranes are, of course, the
Gore-Tex membrane
, but also other technologies such as 
the InfiDRY from 686
,
Dryplay from Picture
,
Dermizax and DRYOsphere from Scott
, etc.
To measure the impermeability of a fabric, a column of water is placed on it and the height of water required for the fabric to begin to soak in water is measured. This is Schmerber's unit of measurement, which is specified in millimetres. The most common levels of impermeability are 6,000 mm, 8,000 mm, 10,000 mm, 15,000 mm and 20,000 mm. The higher the number, the more resistance your membrane is. Currently, the best performing membranes are up to 30,000 mm.

The breathability of a fabric is measured in grams per square metre per 24 hours. This will give us breathability indicators such as 6,000 m/m²/24 hours, 10,000 g/m²/24 hours, 20,000 g/m²/24 hours, etc.

The levels of water resistance and breathability of a membrane are often indicated together and abbreviated with a K. For example, a jacket that is 10,000 mm waterproof and 10,000 g/m²/24 breathable may be indicated as a 10K/10K jacket.
Choosing the right level of water resistance to suit your practice
The more demanding your practice, the more you will need to choose a ski jacket that is high performance in terms of resistance to water and breathability. For recreational alpine skiing on the slopes, a jacket with a 10K/10K membrane will be sufficient to guarantee a good protection against humidity. For use in ski touring, where the effort is more intense and therefore the perspiration more abundant, we recommend that you choose a higher level of breathability. If you practice off-piste skiing with a lot of powder, or are constantly exposed to heavy snowfalls or bad weather, a higher level of resistance will also be necessary.
The long-lasting water-repellent treatment
Waterproofing a ski jacket is often complemented by a Durable Water Repellent treatment (DWR) applied directly to the membrane. This treatment adds a protective film that prevents water from entering while allowing heat to escape. The lifespan of this treatment is not unlimited. However, you can renew it with specific products to maintain a good level of protection. You will find more information on this subject as you read our tutorial: "How do I wash my ski jacket?".

Water-repellent treatments are made from chemicals, which can be harmful to the environment when they contain perfluorocarbons (PFCs). Some manufacturers looking to reduce their environmental impact, such as the French brand Picture Organic Clothing, for example, that uses PFC-free water-repellent treatments. This is usually specified in our product data sheets.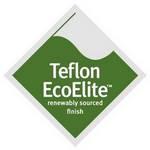 The thermal insulation of a ski jacket
Not all ski jackets are necessarily equipped with a thermal insulation, as the heat requirements are not the same for all practices and conditions. For example, ski jackets without insulation can be used for ski touring, where the effort involved in the ascent is enough to keep you warm. To avoid getting cold on the way down, an intermediate layer can be put on once the goal of the hike has been reached. See our tutorial on the three-layer principle.

For practices requiring a thermal insulation, manufacturers have developed multiple insulation technologies, using synthetic or natural fibres. The jackets are lined to a greater or lesser extent, ranging from lightly insulated jackets to warm ski jackets. 


In addition to being synthetic or natural, the insulations differ from each other in terms of their thermal efficiency. An insulation that provides a lot of warmth with little material will keep the jacket thickness in check and leave the skier or snowboarder free to move around. The best performing insulation therefore has a high heat index and a low filling weight (measured in grams per square metre).
 
In our product data sheets, we indicate the heat level of the jacket as well as its filling weight, when the manufacturer provides us with this information. This allows you to choose the ski jacket that best suits your needs and the conditions in which you will be practicing.

Carefully evaluate the functionalities
RECCO reflector
For several years now, certain ski jackets have been equipped with a RECCO reflector, which returns the signal emitted by the RECCO transmitters used by rescue workers in the event of an avalanche. This beacon will enable rescuers to locate you more quickly if you are buried. An interesting option for off-piste skiing.
Pockets
Some needs require specific types of pockets. For example, if you ski in a resort, the ski pass pocket is a definite advantage for easily getting through the gantries. If you like to ride with music, check that your jacket has an inner zip pocket with a passage for the multimedia cord.

Hoodie
Although almost all ski jackets are equipped with a hood, not all of them offer the same functionality. These range from the simple hood adjustable with two drawstrings to the three-point adjustable hood, the adjustable and removable hood, etc.
Aeration zippers, zip fasteners and watertight seams
Zips and seams are the weak points of the jackets as they are small entry points for moisture. Thus, highly technical jackets are equipped with zips and waterproof seams. In addition, for extra breathability, many jackets have zip vents that you can open/close according to your performance requirements.
Snow skirt and jacket/pant connection system
To prevent snow from penetrating, in the event of a fall or if you ride in the snow, your ski jacket can be equipped with a snow skirt and/or a fastening system with your trousers. Be careful, the fastening system, generally consisting of zip or press studs, may only be compatible with the trousers matching the jacket.
Wrist adjustment and thumb hole sleeves
A small detail that enhances comfort, the cuffs of the jackets can be equipped with a wrist adjustment system, by scratch and/or press stud, as well as thumb hole sleeves that allow you to better protect yourself from snow ingress.
The 686 Hydrastash jackets: the 686-snowboard brand has developed a range of ski jackets that incorporates a camelback type water pocket. The main advantage relative to a camelback in the rucksack is that on these jackets the water is less likely to freeze because it harnesses your body heat.
Ski jackets with an evolutionary size : to increase the durability of the products, certain brands have considered making ski jackets with an evolutionary size for children. Several brands offer this system, such as Picture Organic Clothing and its Grow With Me technology, or Volcom and its Grow Tech technology. The idea is that the sleeves can be lengthened thanks to its detachable seam system.