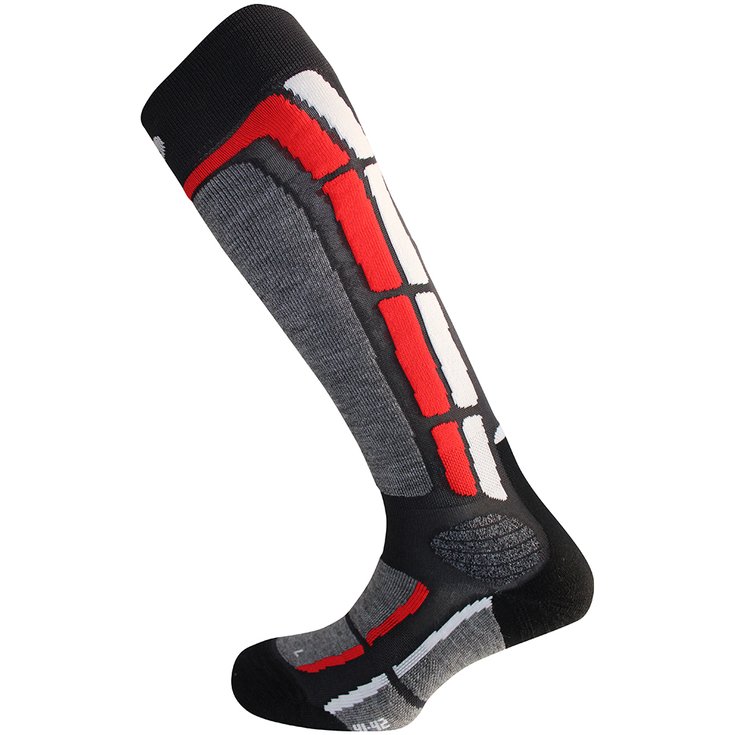 Made by the French brand Monnet, the Back Side Gris Rouge ski sock is as comfortable as it is warm, made of polyamide, polyester and elastane

Please select the specs needed.
Description
Vivian
Accessory expert
"Some look for functionality, others for style or performance. Whatever it is, we'll find it together and make sure we add the safety dimension to it! Call me on 020 3129 3301."
Adapted to the morphology of the foot and made of 58% polyamide, 12% polyester and 4% elastane, the Monnet Back Side socks offer softness, warmth, breathability and protection. Their ergonomic design favours the control of your movements thanks to the tightened parts on the arch of the foot and the malleoli, which help to gain precision during the effort. These ski socks have a 3-layer knitting with protection zones on the heels, toes and shins. They also have side reinforcements. The fit is adjustable to all sizes. The outer layer of thermo-regulating fibre provides good thermal insulation. The inner layer made of a cushioning material provides cushioning and comfort

Specifications
Technical data Socks Backside Gris Rouge
Reference nr

H18MONNACC016

Gender

Men

Women

Activity

Ski

Material

Polyester

Elasthanne

Height

High