The 10 best ski helmets of 2020
You wouldn't imagine a racing driver without his helmet, would you? Well it's the same thing on the slopes! The helmet is the indispensable accessory that will keep your head safe and make sure you don't end the holidays watching your friends ride from a hospital bed. Fortunately, brands have been working relentlessly to improve your safety and once again, we're here to help you see things clearer amongst the vast array of technologies and models they've come up with. Lighter and safer than ever, these helmets will also keep you warm and well ventilated to make sure you enjoy every moment spent on the slopes. The following is our selection of what we think are the best 2020 ski helmets. We have chosen them for their techs featured, for their incredible value, for their innovative designs or just because we liked them. Have a browse now and have a look for yourself!
Through the
hundreds of helmets available
on our shelves, we've pulled 10 out that we think are great. Great by their look or by the comfort they deliver, great because they're super convenient or because they're innovative, you'll definitely find your dream helmet below.
Diezz Louna 2 Ventury
Let's kick off with a classic! Combining a French design with an Italian build, here's the LOUNA2 Ventury, a visor ski helmet from Diezz with a performant photochromic lens that replaces your ski goggle for more practicality. This has been the brand's best seller for years and it's not hard to see why: with its EN1077 Class-A certified Hybrid EPS construction, it offers the best level of protection outside racing models and comes with a high-quality synthetic fur and semi-rigid ear pads that will keep your ears warm and well-protected from the wind. The Activilux technology present in the integrated visor adjusts your view to the weather conditions with a shade that gets darker or lighter depending on the ambient light so you can always enjoy a spotless view. In other words, comfort, performance and security, all that's left for you to do is to pick an awesome livery, and from the original Wood Brown finish to the sleek Carbon White racing look, we've got tons of them!
---
Adjustable venting

Integrated lens
Size adjustment reel

Photochromic lens
Anti fog system

Anti scratch system
---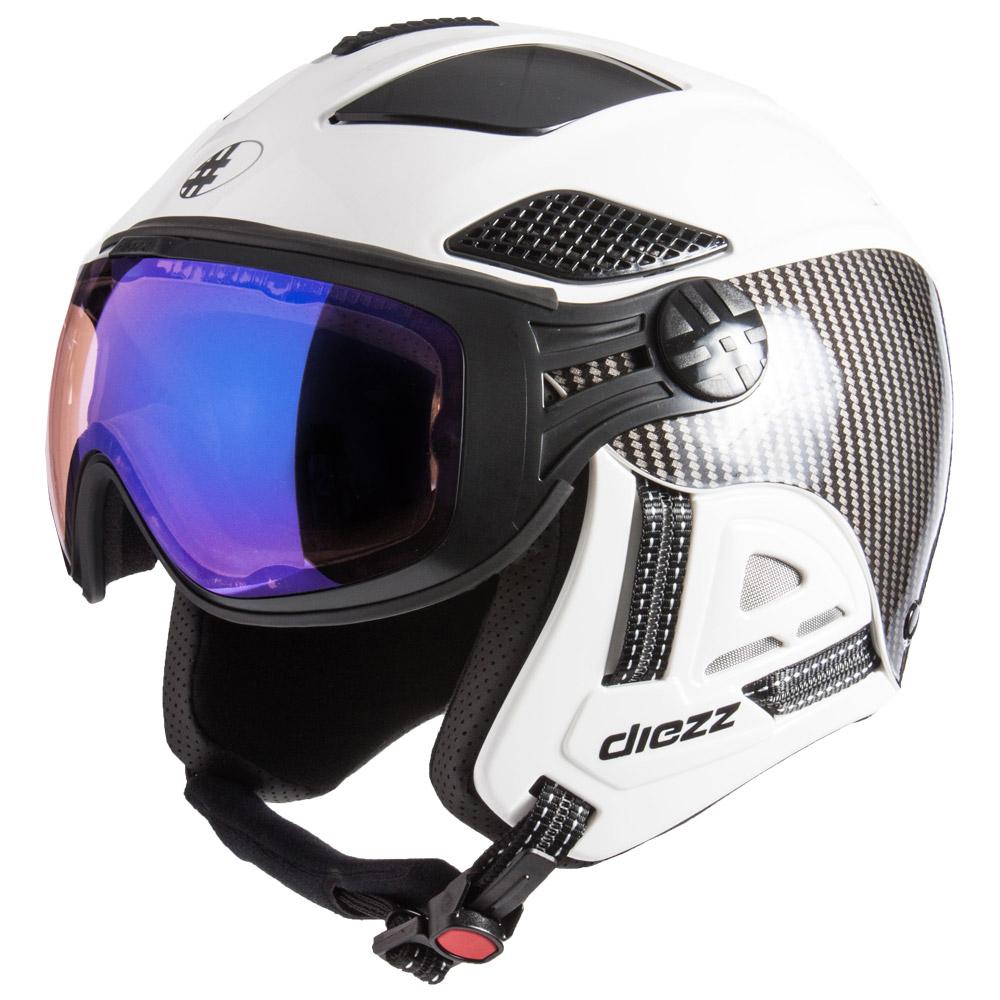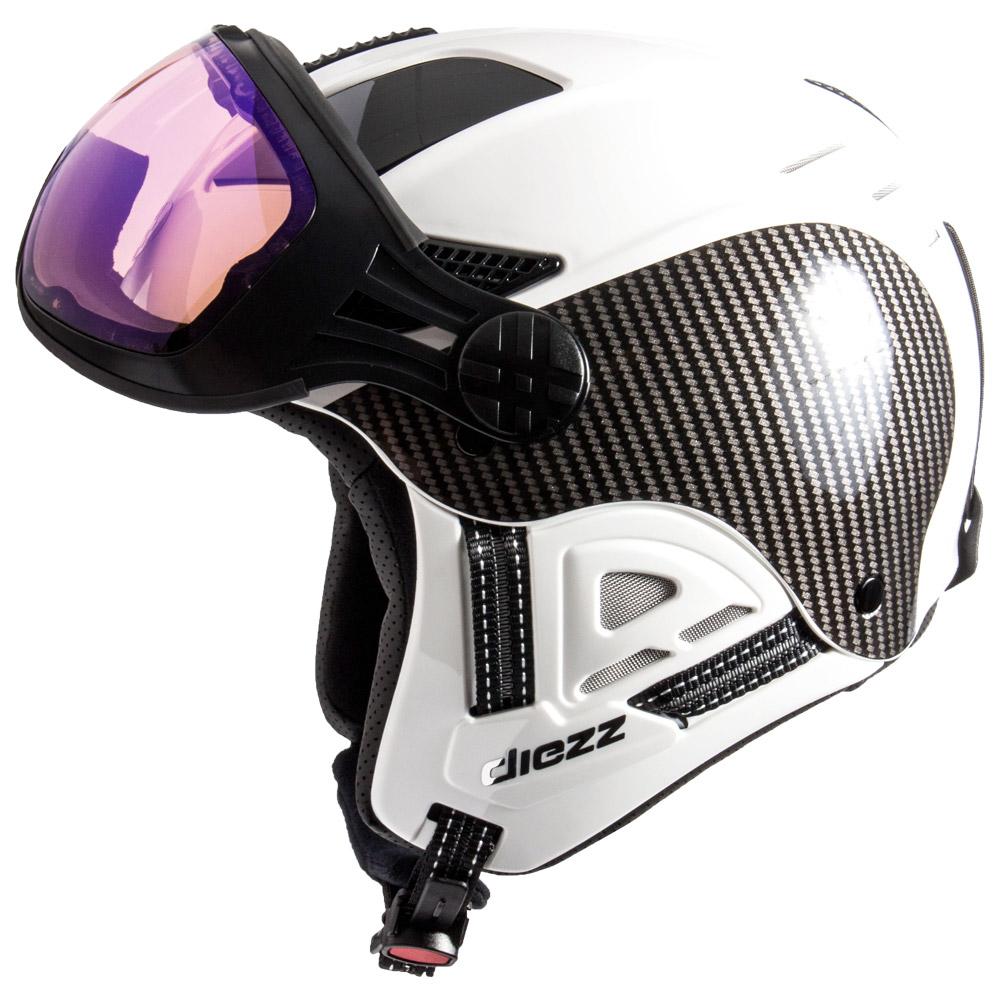 Cairn Shuffle
The new kid on the block, the Cairn Shuffle is an ultra-performant visor helmet that combines a great protection with a top-notch visibility. Light and strong, it will make many riders happy this winter, especially all-mountain enthusiasts! The hybrid construction is packed with useful features including a warm fleece liner, a very-effective Thermo Flow ventilation that keeps your visor fog-free no matter the conditions and OSS earpads (for Optimized Sound System) that enhance the perception of your surroundings while keeping you warm. Of course, the visor is photochromic and made of NXT for a crystal-clear vision no matter the conditions. The perfect alliance between design and technology in an elegant and comfortable helmet.
---
Micrometric helmet clipper

HHZ - Hybrid construction
Adjustable venting

Integrated lens
Washable lining

Photochromic lens
Bollé Backline Visor
The Bollé Backline Visor is another best seller and clearly the reference in recent winters. Despite its accessible price, this is a real 2-in-1 model with a chic incorporated visor, adjustable ventilation, removable ear plugs, and a Click-to-Fit size adjustment system that lets you tighten or loosen your helmet effortlessly, even with gloves on. The light yet ultra-resistant ABS shell makes it very safe, giving you all the confidence you need to attack the slopes like never before! Made of polycarbonate, the interchangeable visors (category 1 and 3) offer a clear and sharp vision combined to an absolute resistance to shocks for an enhanced experience. Believe us, you'll fear nothing with this on your head!
---
Click-to-fit® System

Hypoallergenic lining
Polycarbonate visor

Removable ear pads
Injected ABS

Rotary Visor
Panoramic Vision

Adjustable venting
---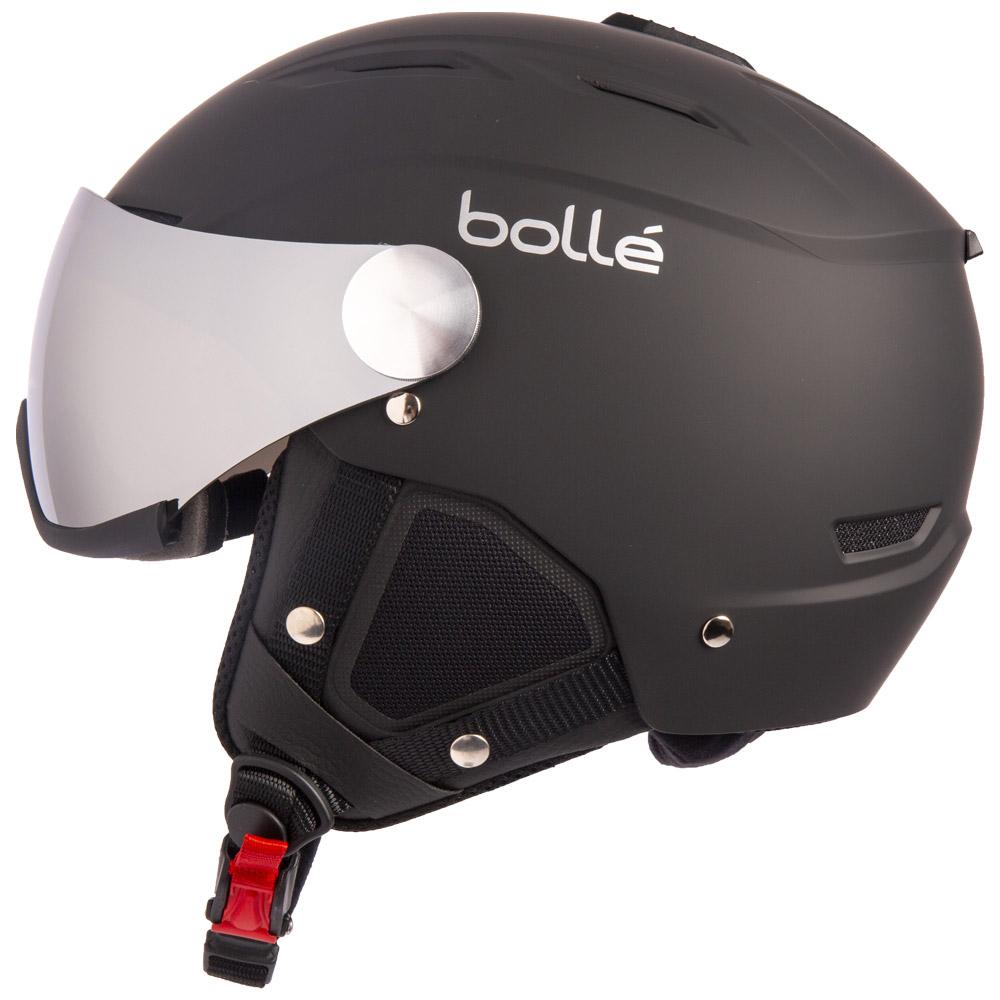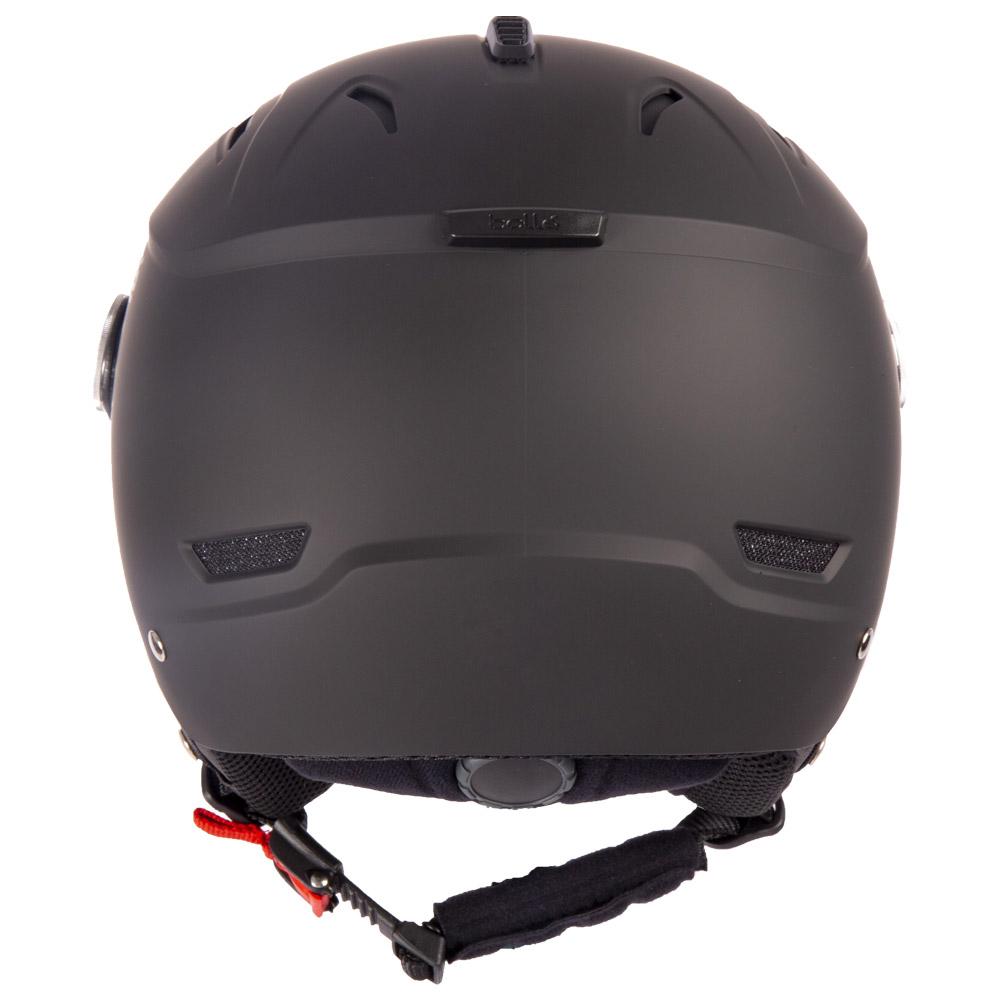 Salomon Driver+
The Salomon Driver+ helmet takes it to the next level, combining style and performances with an easy changing lens system and the brand's EPS4D technology for a superior shock absorption, up to 30% more than what's required by the industry standard. This is Salomon's most progressive visor design and clearly one of the best compromise between practicality, comfort and protection. The profile is thinner than most other models, with a high-end finish displaying a sleek and sober look that shows you're not here to mess about!
---
Active Venting

Removable Earpads
Custom Air Fit system

Removable lens
EPS 4D construction

2 lenses (cat. 1 & 3)
---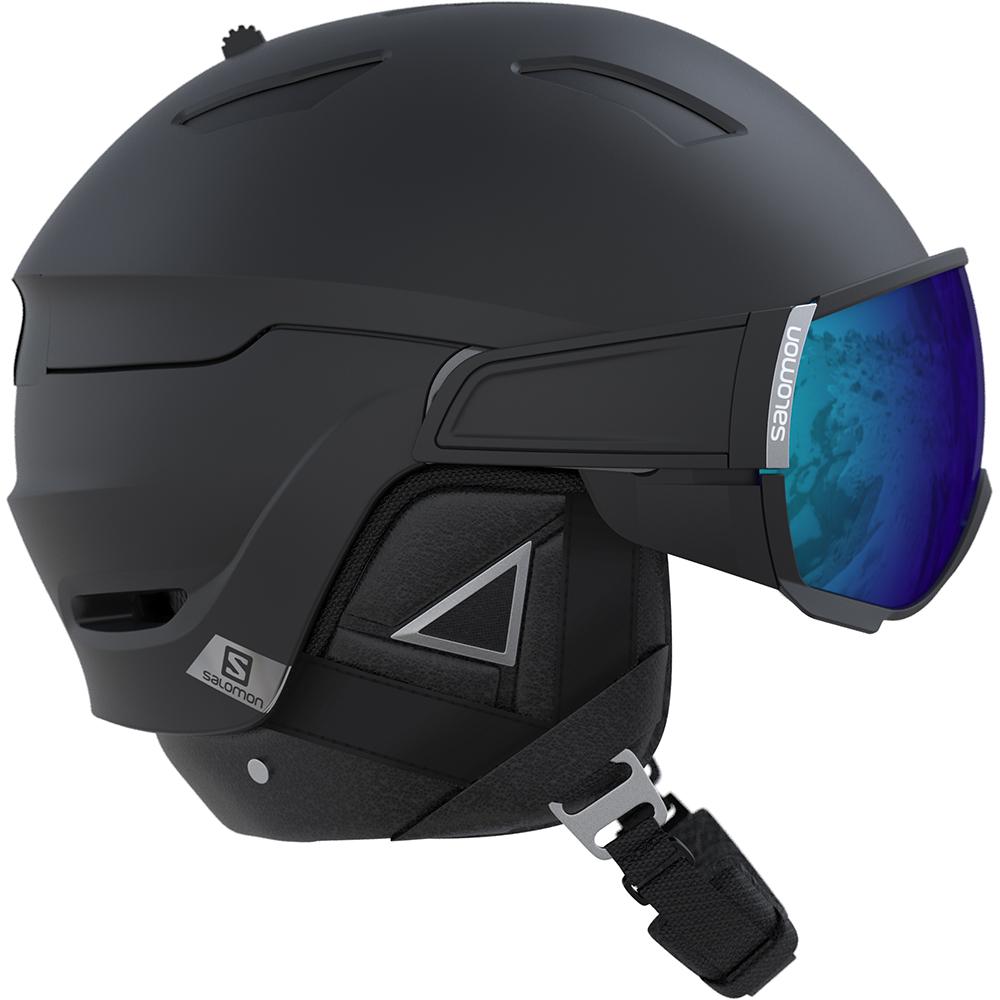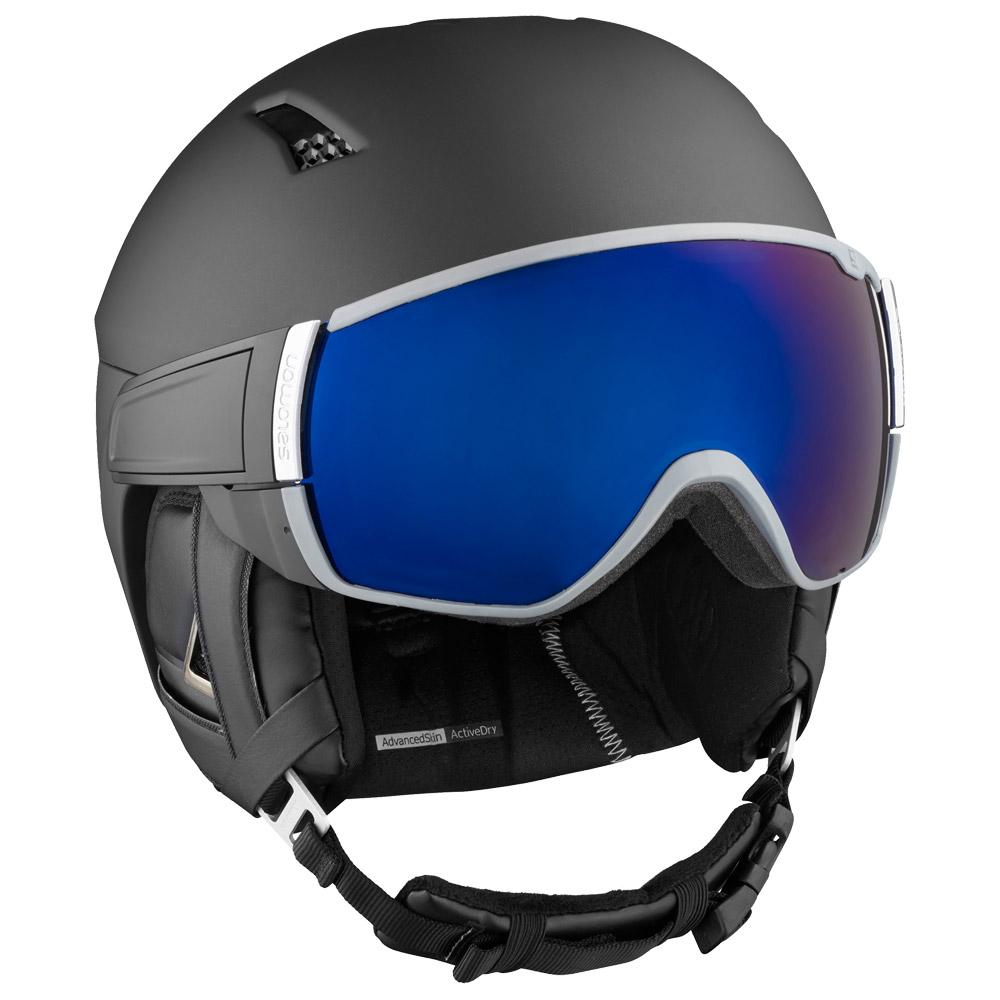 Giro Jackson Mips
The Giro Jackson is a bomber helmet made for those who like to test (and surpass) their limits, whether it is in the park or the backcountry! Indeed, the Jackson's ultralight MIPS construction, combined to the very-comfortable Form 2 Fit system, will help you focus on what's ahead of you to nail perfect lines. The aerodynamic airflow and powerful ventilation (funnily called Passive Aggressive) keep your head fresh even in the craziest runs and you can count on the multi-directional impact protection to keep you safe even after a nasty fall. There's no visor on this one but all Giro goggles adapt seamlessly for a wider choice of lenses, colours, and eye protection. Even though it mostly shines in freeride, this is a versatile model you can take everywhere. The smooth and sleek profile and tons of safety features have already seduced Giro's pro team, now it's your turn!
---
In-Mold construction

Stack Vent
In Form adjustment system

Permanent venting
---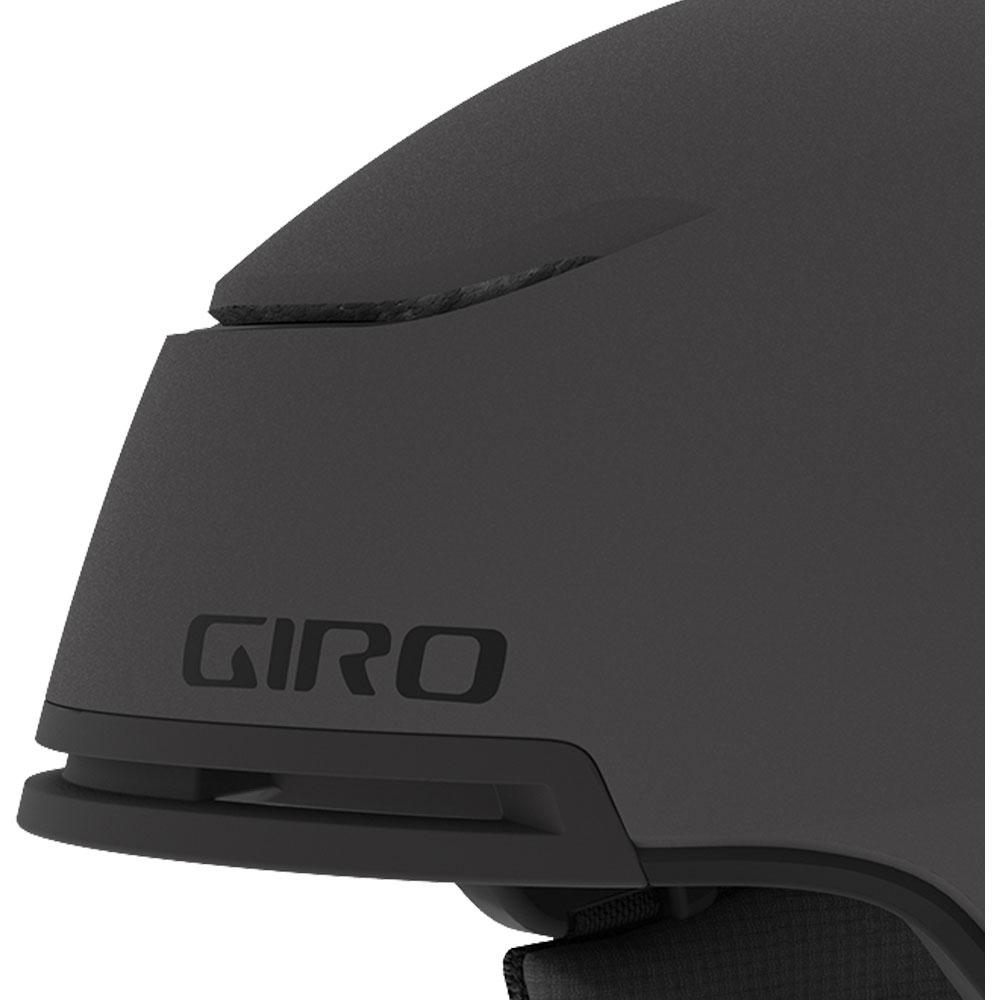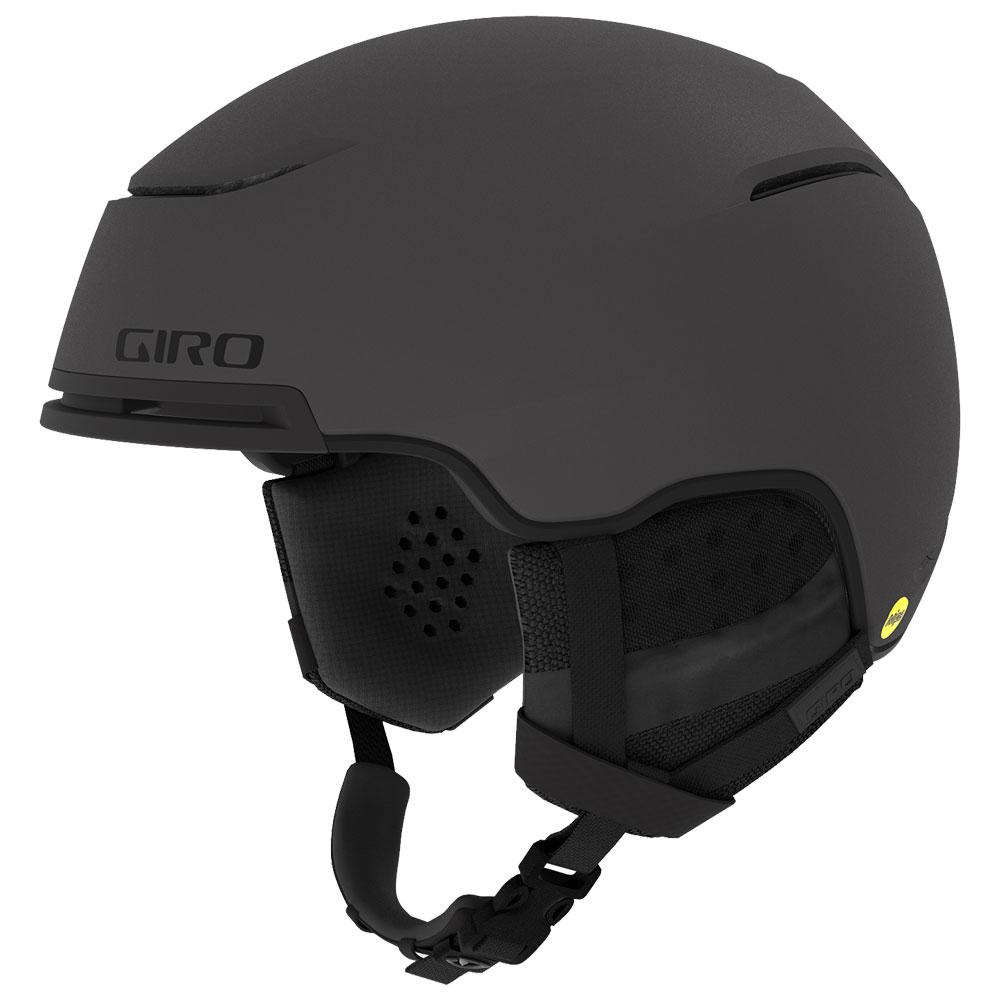 Poc Obex Spin 
The Obex Spin is the latest all-terrain model from POC, a versatile award-winning helmet that's as good for short outings than for long sessions. Featuring a warm EPS liner, a resistant PC Shell and ABS top shell, it provides a superior level of protection, comfort and lightness, in fact it is so light you'll almost forget you're wearing it! The design has been optimized for a seamless fit and compatibility with all the brand's goggles and it's the only helmet featuring an integrated wireless audio system so you can blast the slopes to the sound of your favorite tunes. Believe us, nothing beats the Swedish expertise when it comes to protection against the cold!
---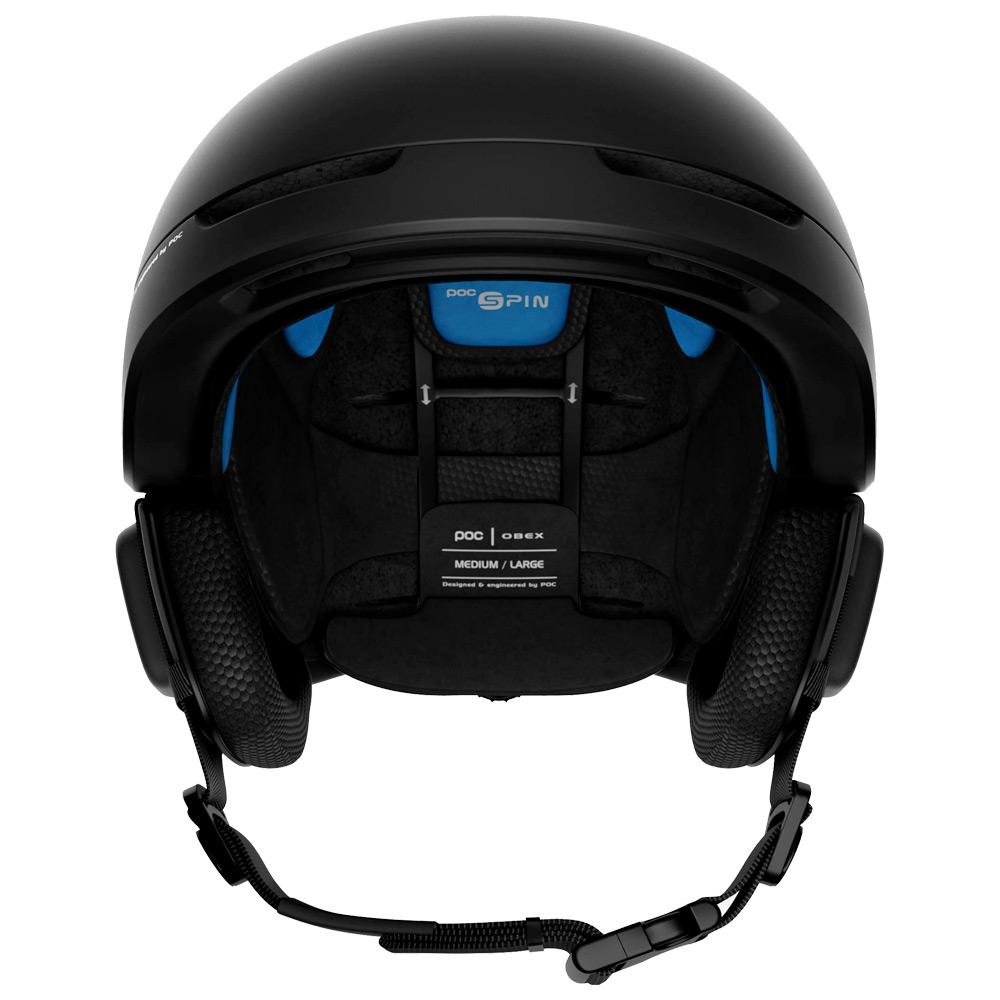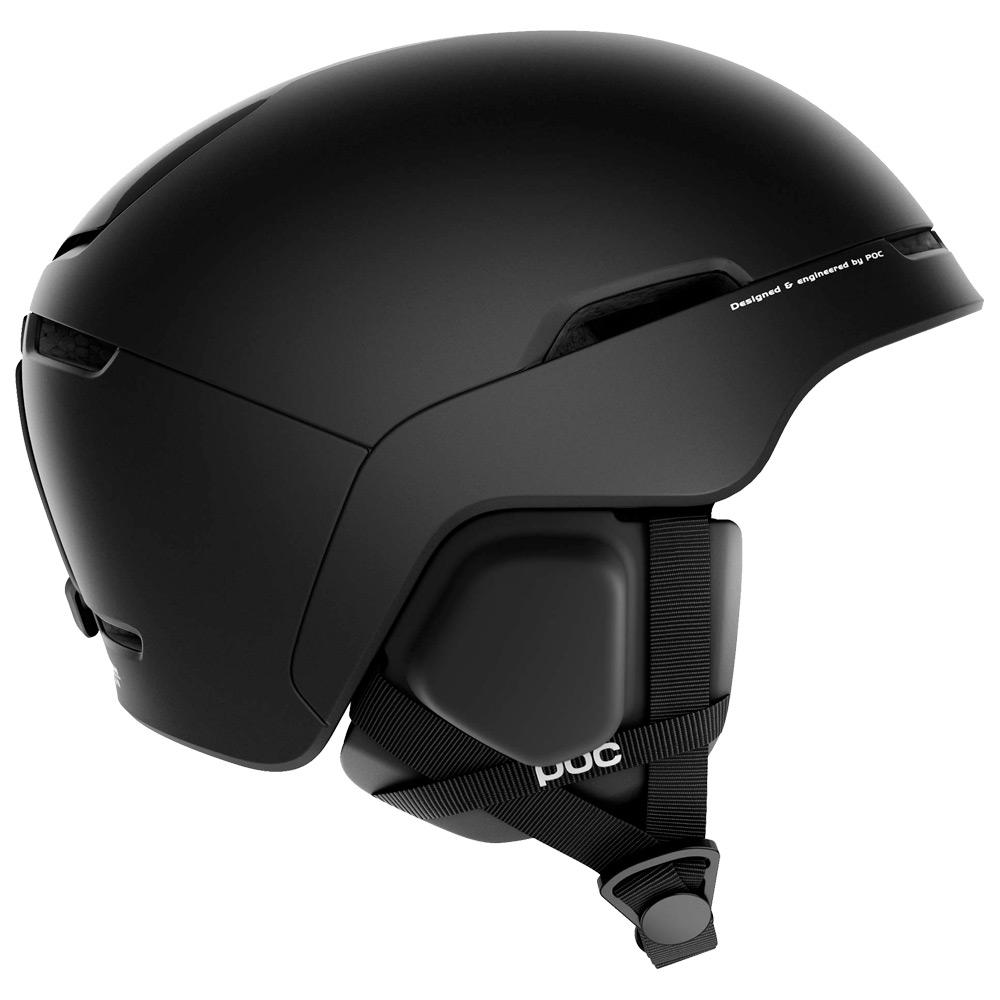 Smith Vantage M Mips
Light and comfortable, the Smith Vantage M Mips is a no-compromise helmet made for the purists. Indeed, by combining an Aerocore construction with the revolutionary Koroyd honeycomb structure, this model is a must-have in terms of safety! It delivers an enhanced shock absorption (up to 30%) and is completed by a MIPS layer that moves independently from the outer shell to keep your head safe in case of oblique impacts. Far from trading comfort for protection, this traditional-style helmet fits like a glove and is loaded with adjustable air vents for a tailored experience. Even better, the Nanosilver liner and Snapfit ear pads will keep you all snugly even on biting-cold days.
---
Hybrid SL shell construction

Aerocore
Snaptfit earpads

AirEvac venting
21 air channels

Weight: 500g
---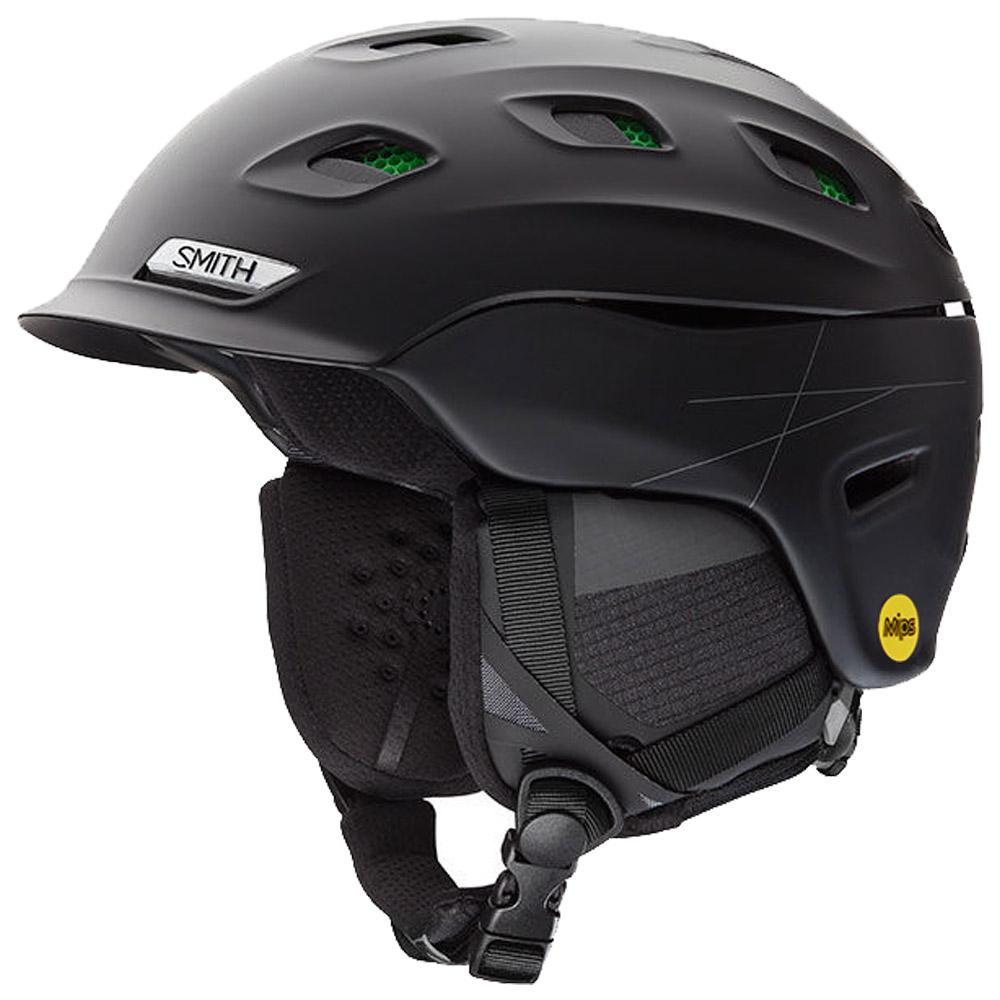 Briko Vulcano Fis 6.8 Fluid Mimpact S
An iconic model seen on the slopes all around the world and a true reference when it comes to racing! The Briko Vulcano Fis a FIS-certified World Cup model from Briko with loads of colours options for a custom look that shows you're not here to make up the numbers! Both ultra-performant and comfortable, this model takes protection to a whole new level with the Fluid Inside system, tiny fluid pods designed to further absorb impacts by simulating the cerebrospinal fluid directly inside your brain. Of course this revolutionary technology is completed by some classics, including an EPP layer and a polypropylene structure that can withstand several impacts and regenerate to regain its original form for a flawless durability. Truly the top of the range, for the best riders out there!
---
Removable Protetto system

Goggle clip
Glossy finish

Weight: 700g
FIS 6.8

Metallic micrometrical buckle
---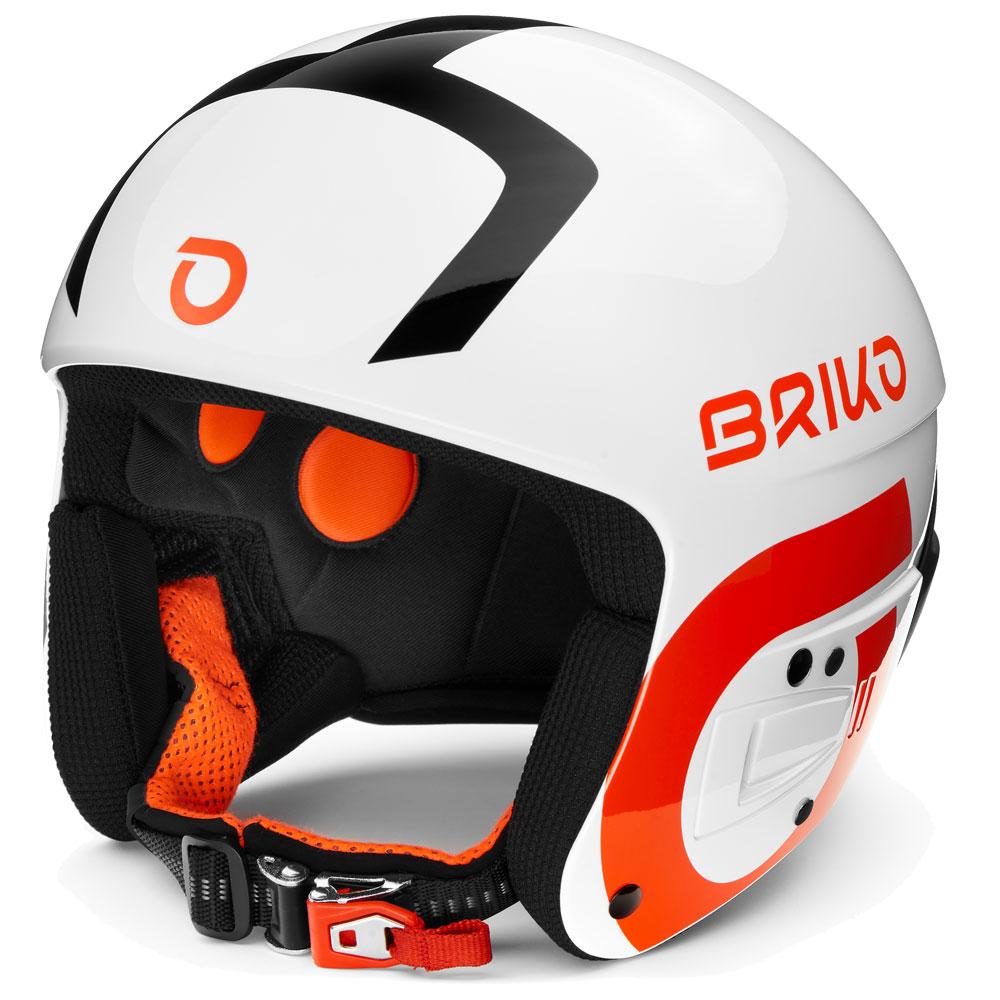 Giro Strata Mips
The flagship model of the Giro line, the Strata MIPS is a luxurious women model with a sleek low-profile design. A stylish yet discrete allure that conceals a sturdy hybrid construction with a Hard Shell on the top and a super-soft In Mold finish on the inside, the lot reinforced with a MIPS technology that can resist everything you throw at it! In short, a model that packs a serious punch while offering an absolute comfort and protection. Its little particularity? It is GoPro compatible which is ideal to record your prowess and improve your lines!
---
Thermostat control

Stack vent
Audio compatible

In Form 2 adjustment system
---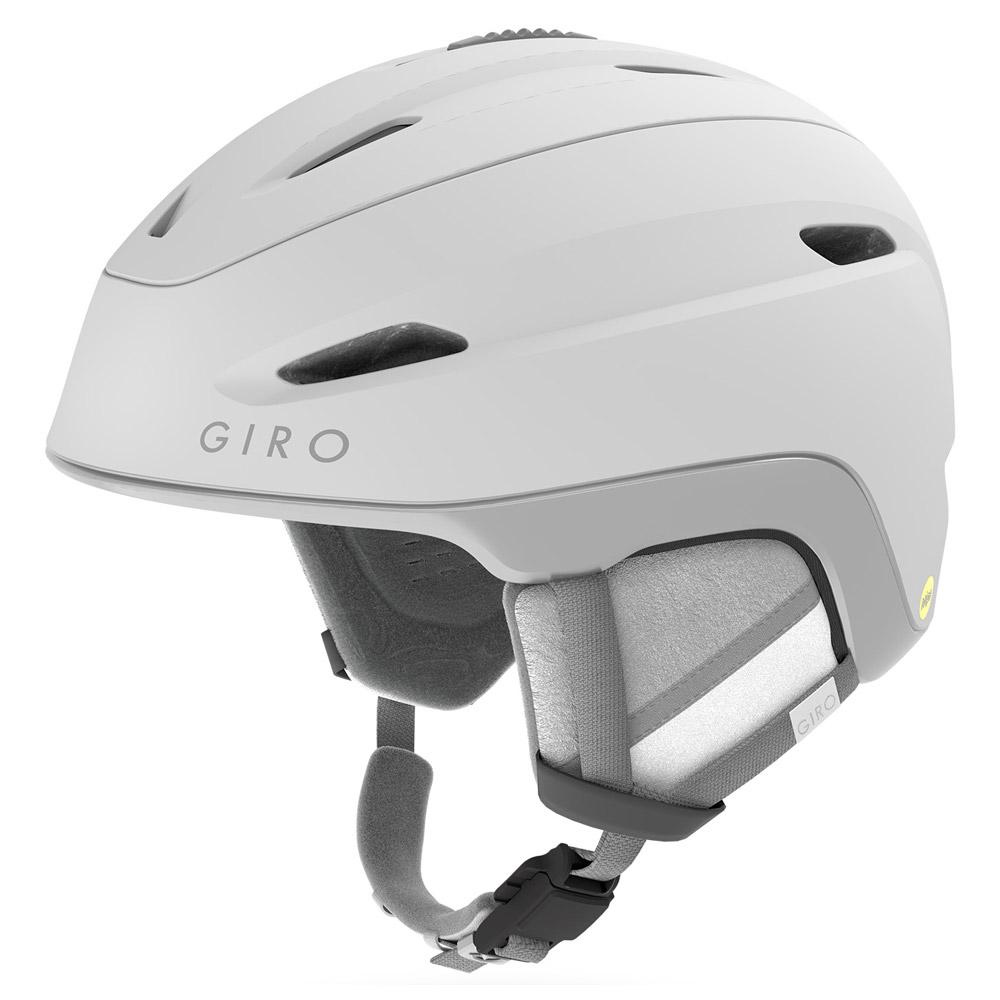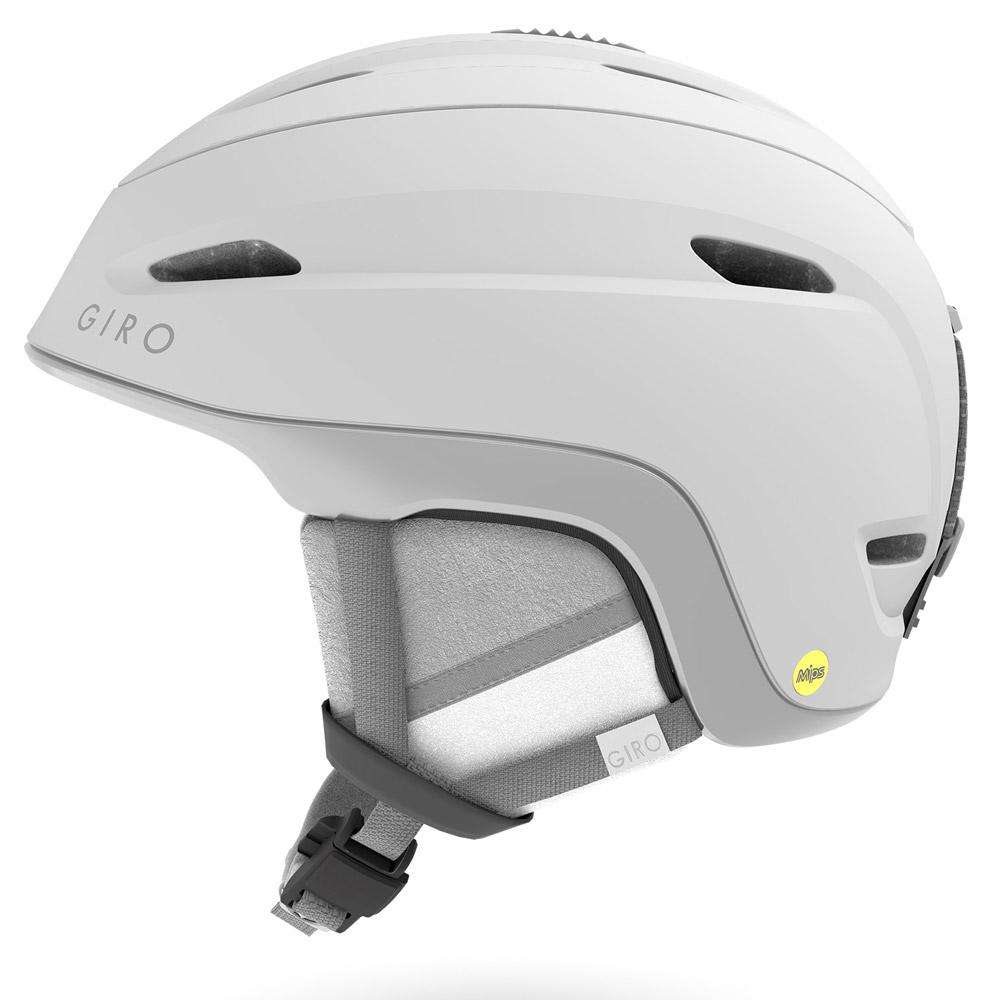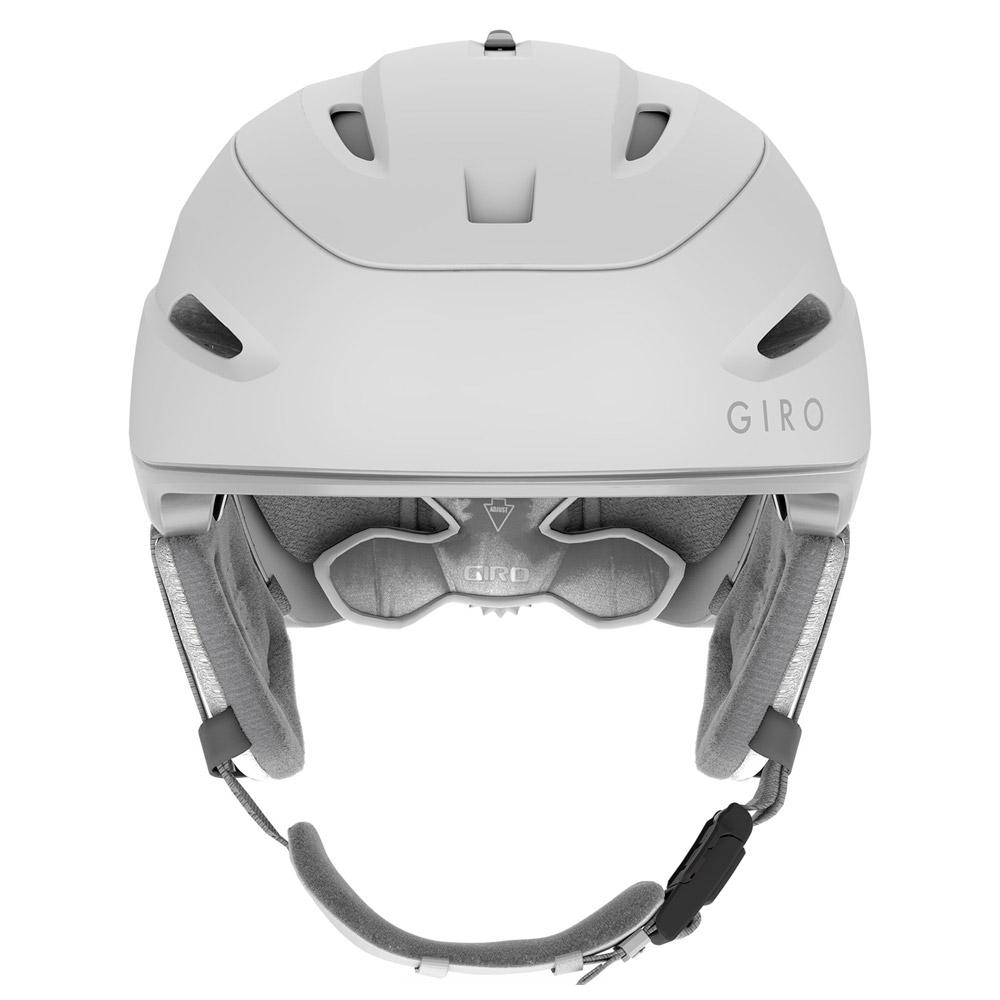 Salomon Icon² C.
Last but not least, a timeless women model from the Salomon collection, the Icon² C! This freeride helmet stands out with its excellent weight/protection ratio and high-end technologies, and especially the Custom Air system, a soft membrane that wraps around your head for a perfect fit and comfort. Salomon went the extra mile and surpassed the CE-EN 1077 safety norms with a classic EPS In-Mold construction reinforced by the MIPS technology to make sure to keep your brain well-protected from oblique and vertical shocks. Ideal if you're looking for a multipurpose helmet that's as good on and off-piste, with this, you'll be able to wreak havoc on the slopes and ride without skipping a beat! What else could you ask for?
---